Adam Farino
Real Estate Professional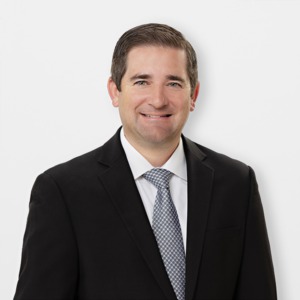 As a leadership executive with deep knowledge and expertise in sales and strategic planning in the Orange County market, Adam Farino has a natural affinity for nurturing relationships and assisting clients in achieving their goals. Adam relishes the opportunity to facilitate a seamless real estate experience for his clients by providing outstanding service coupled with a boundless work ethic.

Supported by an innovative marketing team and Southern California's best network of luxury residential real estate agents at Villa Real Estate in Newport Beach, Adam is able to demonstrate an unwavering commitment to his clients while showcasing creative, efficient, and forward-thinking practices in his work. He also works closely with the Charlie Price Group at Villa, a group of hard-working agents who have successfully closed over $100,000,000 in sales in the last few years alone.

Adam is a member of the PGA of America and was an executive in the golf industry for over 20 years. His background in business allows him to navigate the complexity of real estate transactions, marketing, and negotiations with ease. He looks forward to leveraging his years of experience and vast skillset to help his clients enjoy their real estate transactions with seamlessness and peace of mind.
Testimonials
I cannot say enough wonderful things about Adam! My wife and I first met Adam at an open house in Laguna Beach, and we were immediately drawn to his positive attitude, and willingness to help us find our new home. After several failed bids to purchase a property in a very competitive market, we were further impressed by his high-energy and sense of determination. Adam brings a strong work-ethic, high-energy, and a base of knowledge about the industry, and local market that is solid. He is a stickler for details, and very thorough. Adam is is extremely responsive and has ability to effectively communicate the intricacies of a transaction. He demonstrated an ability to connect with the many professionals we encountered throughout our journey. In the end, we found our ideal home, and could not be happier! We strongly recommend Adam Farino!
Mark R.
Adam was very professional and extremely attentive in helping us list and sell our home. He made the entire process so smooth, seamless, and non-stressful. We sold our house in less than a week well over our asking price. I would highly recommend and use Adam Farino for selling our buying any property again.
Chloe M.
I met Adam at an open house he was hosting. I found him to be friendly, genuine and professional. What was more shocking than finding these qualities in a real estate agent, was that within 5 days Adam had identified a home off market that fit everything I was looking for as an investor and we were in escrow. Delighted to say that after years of underwhelming experiences with other agents, that I have found Adam and look forward to our future deals.
Faye G.