Anna Child
Real Estate Professional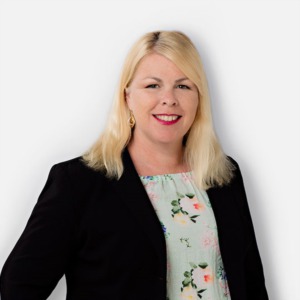 Anna began her real estate career in January 2009. Anna has repeatedly placed among the Top 10 agents (several quarters winning #1) in her office. In late 2013 to early 2016, she was a mentor for Coldwell Banker Campbell Realtors and won the Top Agent Award in the first quarter of 2015. In July 2017, the Anna Child Group joined Villa Real Estate where they are supported by a forward-thinking, tech-backed marketing team and a supportive administration that enables them to provide even more time and focus towards their clients.
As an extremely efficient and dependable agent, Anna is willing to go the extra distance to help her clients reach their goals and dreams. Anna respects that her clients value clear and timely communication, which is why she communicates with them via whichever platform and terms they define (calls, texts, emails, and social media).
Working with the Anna Child Group means not only enjoying the prestige of working with the top realtors in Orange County, but knowing you are receiving awarded expertise and client-first service.
Testimonials
Anna is extremely knowledgeable! She is dedicated to ensuring that her client's have as stress-free experience as possible -- answering questions quickly, and being pro-active in anticipating the client's needs. I would highly recommend Anna to anyone looking for a reliable, honest, hard-working agent!
CLAUDIA DAVIS
I listed my home in mid- October with Anna after living there for 29 years.The listing and escrow process is very much different than when I first bought the house. Anna was able to guide me through the process and explain what was going to happen next. She had a ready buyer and we were able to close escrow after 13 days. She kept me advised on anything that was important and was prompt in returning messages. I definitely would recommend her to anyone who is buying or selling property in Huntington Beach as she is a local and knows her market
DAN R.
When my parents passed away my brothers and I were left a beautiful home built in 1902, but in need of some TLC. Jim and Anna Child went the extra mile to find just the right buyer to take on the challenge. Thanks you two for putting in all of the hard work necessary to make this happen.
BILL D.
Best agent ever!! She really knows her stuff and found us an incredible house while selling our old house in another county. She was really really patient with us while going out of her way to make us a happy client and because of her we found a dream home!!
DEBBIE C.
Anna helped us find our first home in California. This was a long and drawn out process that lasted 2 years due to my husband and I being new to this area. It took us about 1&1/2 years just to get over the sticker-shock of the prices in California! Anna showed us homes in every area of Orange County that were possibilities based upon my husband's commute to work....and any other areas, upon request. Throughout this entire process, Anna was always encouraging and kind, even when my husband and I had given up hope. I believe we saw over 100 houses.....maybe even 150! Anna is knowledgable, kind, and patient! Even after we purchased our home, Anna has helped us to find good people to maintain our home; a God-send for us. Many of my emails to Anna included the phrase "Anna, thank you for holding our hands through this process of......."
DENISE S.
More Testimonials