Bob Chapman
Real Estate Professional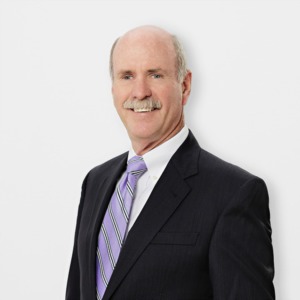 Bob Chapman is a highly respected leader whose unparalleled experience has covered a wide expanse of roles and garnered success in all aspects of residential and commercial representation. Bob began his career in the home-building business in Newport Beach, but he has been in real estate sales and management for over 25 years in Laguna Beach, Newport Beach and Coastal Orange County. As a broker affiliated with Villa Real Estate, Bob has a unique understanding of the market trends and social fabric of the community he represents.
A longtime resident of Laguna Beach, Bob has in-depth insights into the evolution and development of the Orange County area and its ever-changing market. As a seasoned broker, he offers proven business and marketing strategies, as well as data-driven expertise to identify pricing trends in the marketplace. Above all, Bob has handled just about every possible property type for his clients with the confidence and knowledge that come from experience: new construction, major remodels, building expansion, vacant parcels, oceanfront properties, Coastal Commission reviews and lot line adjustment.
Bob's leadership roles within the real estate industry give him even greater perspective and are unmatched among his peers. He was president of the Newport Beach Association of Realtors; vice president of the Laguna Board of Realtors; director of the Southern California MLS; and director of the California Association of Realtors. He also served on the Planning Commission and Design Review Board for the City of Laguna Beach and was named Realtor of the year in 1999 by the Laguna Board of Realtors.
Bob graduated from Tulane University in New Orleans with a B.A. in history, which included two years of study in the Tulane School of Architecture. The utmost professional, Bob is known as a good listener and communicator. He is a regular at community events and on the Board of Trustees for the Laguna Art Museum. When he's not working, Bob enjoys history, architecture and the game of tennis.
Testimonials
We have known Bob for around 10 years now. We've been buying and selling residential and commercial properties with Bob since we first met. He is knowledgeable and an expert in the real estate business. Whenever we called, he was always available to answer questions and tour homes around the county. We have always trusted him in and valued his input through the process of buying and selling properties. If you are looking for a great knowledgable friendly hardworking real estate agent, Bob is the answer.
Bebe and Dylan | Laguna Beach, Client
Although my wife and I hadn't bought or sold a home in 30+ years, I had recently dealt with Bob professionally and knew of his excellent reputation in Laguna Beach. He not only helped us through a difficult market with detailed market analyses and the benefit of his pricing judgment, but his knowledge and experience in other areas important to selling a home is extensive. He helped us get our spare room approved as a 4th bedroom, introduced us to an architect who (at no charge) walked us through our home with ideas to make it more appealing to 21st century home buyers and suggested wonderful contractors (with whom he had personal experience) for painting, deck replacement, etc. On top of it all, he far exceeded our expectations with open houses. We couldn't have been more pleased with how Bob helped us.
Gary | Laguna Beach, Client