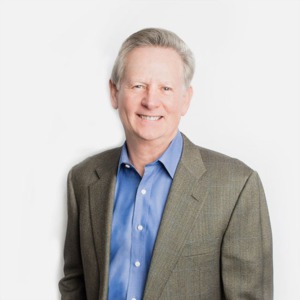 "My goal is to provide a broad spectrum of relevant and timely real estate information and consulting services. Villa Real Estate delivers me—and my clients—the keys to success in real estate; powering my expert practice with the industry's most advanced marketing platform, state-of-the-art technology tools, and the best network of agents setting the new standards of excellence. Client communication, transaction negotiation and professional integrity are always among my top priorities"
Brad Gentry specializes in homes and investment properties in Newport Beach, Costa Mesa, Orange and the Orange County Coastal Communities.
As a native Californian with over 30 Years of diversified experience in Residential and Commercial Real Estate in California, Oregon and Washington, Brad's qualifications include:
• Financial Analysis with Mortgage Banking Experience
• Past Homeowner Board and Architectural Committee Membership
• Building Permits, Remodel and New Construction for Residential and Commercial Development
• Appraisal, Brokerage and Property Management
Brad is a member of the Orange County of Association of Realtors, California Association of Realtors and National Association of Realtors.
Testimonials
"Brad is WONDERFUL! He helped us with the purchase of our home in Newport Beach in September 2014. Brad treated us like family! This was the best experience. We truly felt supported and felt that he had our best interest in mind and represented us 100%. Brad is excellent at keeping in contact and following up on every aspect of the transaction. He was with us every step of the way from the home inspection to signing the final mortgage documents and every step in between. He even took the time to meet us over lunch on a Sunday to review the terms of our counter offer. He definitely went above and beyond to make sure we were comfortable with and understood all of the terms of the agreement. One thing that impressed us the most about Brad was the respect that he showed to everyone we came in contact with, from the listing agent to the notary. He is a kind and respectful gentleman that taught us so much about purchasing a home. We will definitely do business with him again and will refer him to our friends and family!"
NICK T. AND KRISTY K.
"I asked Brad what to do to get our home sold. He was immediately "all in". He helped from the beginning of the remodel through the day escrow closed. He gave much needed advice for the remodel, helped with contractors and held the open houses every weekend himself! From start to finish, we got the house remodeled and through escrow in less than ten months. Thanks Brad!"
COURTNEY W.
"Brad recently helped us sell our home of 47 years. We greatly appreciated his professionalism and expertise while transforming our outdated home to a beautiful like new property. Not only were his ideas great but he provided us with reliable contractors that completed the work timely and very economically. Although we gave up an old friend in our home we have gained not only a great expert in his field but a new friend! Thanks Brad!!"
CRAIG W.
"Brad Gentry is the epitome of a professional. His attention to detail is unsurpassed. He sold my mother's very large home in Laguna Niguel. Brad guided me on how to kindly and effectively donate and dispose of most of her items which was difficult and beyond his spec of work, but he knew I was overwhelmed and could tell that I needed a helping hand. I am so grateful. He took much of his time to assist me in every aspect of preparing the house so that it would show nicely and sell quickly, which it did! He cares. He is kind, genuine and such a pleasure to work with. He is truly invested in each individual's particular situation. I can't say enough. Thank you Brad."
CASSANDRA R.
"My family and I were considering relocating to Newport Beach. Although we didn't ultimately head in that direction (Chicago instead), we were highly impressed by Brad Gentry. We contacted him on a lark, and couldn't believe our luck! He is a consummate professional in every sense. In addition, as a long-time resident, his knowledge of the market is vast, and he works to understand your needs and match them with a neighborhood and a home. He is incredibly patient, and does not over-sell but rather relies on facts and lets the area sell itself. We give Brad our highest recommendation to anyone considering relocating to the Newport Beach area."
MICHAEL T.
More Testimonials