Brad Rosa
Real Estate Professional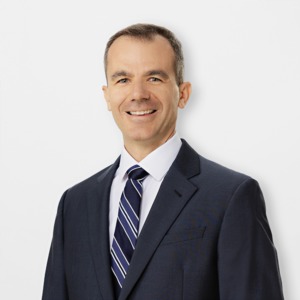 Villa Real Estate's Brad Rosa is a licensed California real estate broker and sales professional, as well as an attorney who is a member of the Orange County Bar Association's Real Estate Section. As such, he offers peerless counsel to his valued clients throughout coastal Orange County, expertly guiding them through all facets of the home sales and home buying process. Brad's background in real estate law makes him an exceptionally adept negotiator on his clients' behalf, allowing him to successfully construct and close even the most complex transactions.
Prior to joining Villa Real Estate, Brad worked at another brokerage within the Laguna Beach market, where he forged a reputation for integrity and effectiveness, and joined the Laguna Beach Board of Realtors. At Villa Real Estate, he will continue to serve clients within Laguna Beach, and Corona del Mar, where he resides in The Village, and is a member of the Corona del Mar Residents Association.
In addition to his impressive background in residential real estate sales and law, Brad also leverages the expertise he honed while managing a 600,000 square foot commercial real estate portfolio and negotiating more than $100 million in commercial transactions for the nation's third largest cable telecommunications provider.
Brad was born and raised in New England by a family of real estate developers and builders, and possesses valuable experience he gained while working for a variety of contractors including landscapers, masons, pre-fabricated steel building constructors and general contractors. Brad now credits his strong work ethic to these experiences.
In his free time, Brad can often be found running at Crystal Cove, hiking in El Moro, or paddle boarding around Newport Harbor. He is also an avid skier, and has been known to try to encourage friends to join him on his next heli-skiing adventure.