Brian Gibney
Real Estate Professional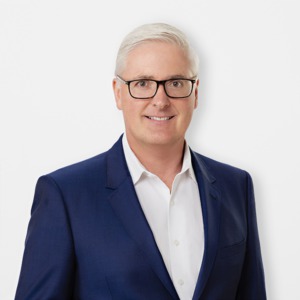 Brian Gibney has been selling residential homes in Orange County for the last 19 years. He has developed a reputation of honesty, professionalism and diligence with repeat clients and referrals. With over 320 sales closed in coastal Orange County, he provides local and experienced representation.
Brian was honored to be elected and served as the President of the Newport Beach Association of Realtors for 2021, Vice President for 2020 & Board Director since 2019. As a resident and home owner in Eastside Costa Mesa and Newport Beach he has gained an extensive knowledge of the area, which he incorporates in all of his marketing and sales campaigns. With a well-established accountancy background, Brian was the CFO for a local property development and management firm, which was responsible for large apartment complexes, development of self-storage facilities, a shopping center, and also industrial parks.
Brian attended the University of Slough, England, obtaining a Certified Management Accountant designation (CMA). In addition, Brian holds a California Real Estate Broker's License.
Since arriving in the United States 29 years ago, Brian purchased several investment properties in Tustin and Costa Mesa, in addition to his own private residence, sparking a keen interest in restoration and remodeling.
Brian and his wife Laura are parents to 10 year old twins, Max & Lily.
Brian looks forwards to providing you with unparalleled customer service and knowledge of Coastal Orange County.
Testimonials
"Brian Gibney is an absolute gem! He was there every step of the way in what was often a difficult condo buying process. Brian worked with us for over 6 months to find our dream home. He was always available, positive, informative, professional, and completely trustworthy. He answered our endless questions with patience and kindness and never made us feel like we were asking a dumb question. His smiling face and positive demeanor were a constant, even when we hit several bumps in the home-buying process. We highly recommend Brian to anyone, whether you are buying a modest condo, like we did, or a multimillion dollar house. Even though we were "small potatoes", he treated us like we were multimillion dollar buyers. We will definitely use him again in the future when we are ready to upgrade to a single family detached house, and he is the only real estate agent we will recommend to our family and friends."
LMSHARD
"Brian goes above and beyond to find the perfect for families. We have seen him do this for others as well as for our family. Brian is patient, intentional, and gives fair and supportive advice along the way. We never felt pressured or hurried, but relaxed and calm. Finding a home is typically stressful and overwhelming, but Brian kept things very light and optimistic. We highly recommend Brian Gibney!"
A ALIMAM
"To anyone looking to be represented by an amazing real estate agent, you will be had pressed to find a more honest, reliable and professional person than Brian. He made selling our home fast, I mean fast. His marketing skills are amazing. He was able to bring the feel of our home to the internet that made my wife and I want to buy our home again."
KATEY
"Brian got my house sold in 6 weeks when two previous realtors couldn't even get me any offers. Not only is he a super nice guy but he works well through conflicts & always wants to make sure his client is happy. Will only use him to buy or sell going forward!"
DEBORAH MORALES
"Brian was very professional and handled the sale of our 4 plex in the quickest and no hassle way possible. He took care of everything from start to finish and before we knew it we were signing and it was a done deal. I would highly recommend Brian as a agent he is both personable and professional in every way, thank you Brain for making our sale so effortless."
CHRIS AND BHARAT NARAN
More Testimonials
Under Contract 2750 Portola Dr
Costa Mesa, CA 92626
Under Contract 2156 Harmony Way
Costa Mesa, CA 92627