Charlie Price
Real Estate Professional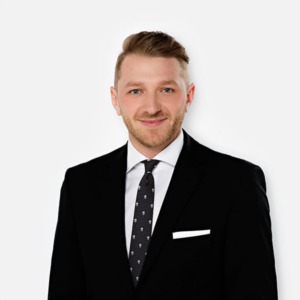 With a deep-rooted knowledge of the real estate market and an impeccable sales record, Charlie Price strives unwaveringly to bring his clients an unparalleled real estate experience.

Supported by an innovative marketing team and a dynamic administration at Villa Real Estate in Newport Beach, Charlie and his team consistently demonstrate talent in proactively utilizing traditional approaches while also leveraging forward-thinking solutions. As an emerging real estate powerhouse, Charlie has proven time and time again his ability to seamlessly handle transactions for his clients while remaining dominant with his online presence, marketing, and strategic outreach. Respected sellers, buyers, colleagues, and clients have described Charlie as an honest, hard-working, engaging, attentive and self-motivated entrepreneur that keeps his hands on the pulse of the market. Growing up with a diverse background in both residential and commercial real estate has catapulted him ahead of the competition in today's market. This has given Charlie Price and his team an earned reputation reaching beyond the prestigious neighborhoods of the Southern California Coast.

Now, Charlie's vast expertise and insights into the coastal Orange County market has led him and his team to mounting success and a sprawling network of transactions, resources, and clients. Within the past two years, they have successfully closed over $100,000,000 in sales.

Charlie knows first-hand that every real estate journey is unique. This is why he strives to fully understand and meet each of his clients' wants, needs, and short-term and long-term goals. This approach has led to Charlie and his team being trusted and relied on by clients throughout California and beyond. Charlie is proud to be trusted by so many clients and deeply values each of his long-standing client relationships. Whether you're looking to buy or sell, Charlie would love the opportunity to meet with you and discuss how he can help you achieve the ultimate outcome.