Cherese Denny
Real Estate Professional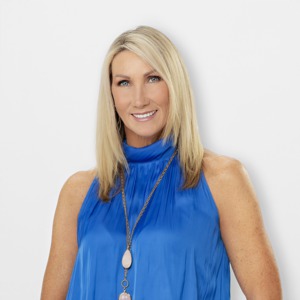 Cherese has many skills and thrives on new challenges, but most importantly she is committed to serving her clients with honesty and discretion. 
Cherese grew up in Durban, South Africa, where, after graduating from high school, she went on to college to study Marketing Management, and true to her entrepreneurial spirit, she branched into the world of modeling where she managed a modeling agency when she was 19, and at 21 she established her own successful modeling agency. 
Cherese now lives in Laguna Beach, after moving there in 1999. Prior to that, she lived in Newport Beach for seven years. Due to her upbringing in South Africa, being close to the beach was a natural draw and Laguna was so much like her home town that she fell in love instantly.
Prior to branching into real estate, Cherese owned and operated "Cherese Denny Pilates and Fitness," which she started in 1994. She motivated and assisted her clients to set and achieve their health and fitness goals. Listening to and understanding what her clients' needs were enabled Cherese to create a successful business with satisfied and loyal clients. With her husband Chuck, a Laguna Beach native, and their two daughters, they moved out of Laguna for a few years but moved back for the excellent Laguna Beach School district and the LBHS Water polo program.
Having experienced living in other areas in and around Laguna Beach, Cherese has inside knowledge of the area and what works for families in particular. When she is not helping clients locate their dream home, Cherese enjoys getting involved in the community by volunteering at her daughters' school and participating in many of the fundraisers as a volunteer and a participant. She also volunteers at a food pantry in San Clemente and has been part of that program for ten years. Cherese continues to enjoy pilates, golf, pickle ball and walking, and anything else that takes her outside to enjoy the beautiful area that we live in.
Sold on 8/28/2022 31442 Holly Dr
Laguna Beach, CA 92651