Chris Sirianni
Real Estate Professional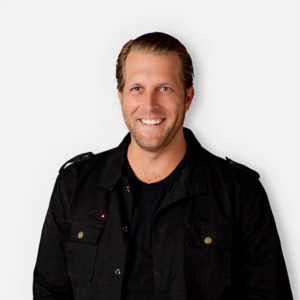 A Laguna Beach native, Chris Sirianni proves to be a wealth of local market knowledge. With a prosperous tenure in real estate sales, investment and development, Chris provides his clientele with a welcome advantage in Orange County's complex luxury home market.
Representing buyers and sellers at all price points; Chris Sirianni enjoys the noteworthy designation of selling ultra-high-end homes along the coast, including closing sales on the largest home in Laguna Beach, the highest non-oceanfront sale in Laguna Beach and the highest non-gated ocean front sale in Laguna Beach. Providing the utmost discretion and world-class negotiation skills, Chris has represented many "quiet transactions" not offered to the public. His success and loyalty are evident by his continued and growing work with several repeat clients.
This impressive sales record in conjunction with his attention to customer service have earned him a loyal client base as well as the respect of his industry associates.
Testimonials
"Buying or selling a home is a major life endeavor and can, at times, be unsettling. The knowledge base, commitment level, and accessibility we experienced working with Chris, made the process straightforward and smooth. Throughout our purchase, Chris was always there to offer a recommendation or referral. His demeanor and "service first" mindset brought an added comfort. Based on our experience working with Chris, we'd recommend him to family and friends looking to buy or sell a home."
BILLY EPPLER, GENERAL MANAGER LOS ANGELES ANGELS OF ANAHEIM
"I had a great experience working with Chris in the sale of our home. He was very responsive, thorough and trustworthy throughout the entire process and the result was a smooth and stress free sale. I would highly recommend Chris for any of your Real Estate needs."
TRE COOL (GREEN DAY)
"Chris' professionalism and market knowledge has given us confidence in both selling and buying our homes. He is a pleasure to work with and we are overjoyed in our dream home!"
SUZANNE AND JIM MELLOR, FORMER CEO OF GENERAL DYNAMICS
"Chris has been a great asset for us in selling our Laguna Beach ocean front home, purchasing a replacement property as well as purchasing investment properties. We feel that he has great knowledge of the local market and is very established and trustworthy. We highly recommend using Chris for any of your Real Estate needs!!"
DR. RICHARD AND TERRY ROTHBARD
"Chris' market knowledge, honesty and level of communication made both selling our ocean-front property and buying our dream home seamless. From start to finish Chris was thorough, professional and on top of everything. We would highly recommend using Chris for all of your Real Estate needs!"
DR. KENT AND LAURA COMBS
More Testimonials