Emily Egerton
Real Estate Professional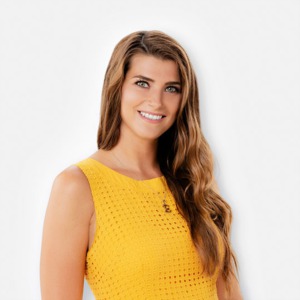 The ultimate professional with a strong real estate background in both Southern California and the UK, Emily brings an extensive amount of knowledge and passion towards every interaction with her clients in order to deliver outstanding results and provide an unrivalled level of customer service to her clients.
Originally from Shropshire, England, Emily moved over to South Orange County after falling in love with the area almost 10 years ago when visiting with husband Rogan, whilst he competed on the International Pro Tennis Circuit in Laguna Niguel. Since then, Emily has called both Irvine and Dana Point home in addition to welcoming her daughter in 2017 at Mission Hospital. Her husband also currently owns a highly esteemed Tennis Academy in Nellie Gail Ranch, that has developed an incredible reputation within the local community.
Emily's real estate career began in the UK where she was successful in closing close to 1000 transactions across one of the largest counties in the country. In addition to this achievement, she also graduated with a Bachelor of Science degree in Business and Economics whilst working full-time in real estate. 
Upon moving to Orange County, Emily obtained her real estate license in California and continued her success working as the Regional Sales Director for a multi-national real estate company. Here she managed a team of over 20 real estate agents, selling 100's of homes across the entirety of Orange County and San Diego and consistently delivering results for both her team and her clients.
Emily prides herself on the abundance of positive reviews she has achieved from her clients over the years and believes that in addition to skilful negotiation and in depth market knowledge, this success is down to a consistent and relentless focus on customer experience which enables her to provide a seamless journey for her clients from start to finish.