Gregory Kwon
Real Estate Professional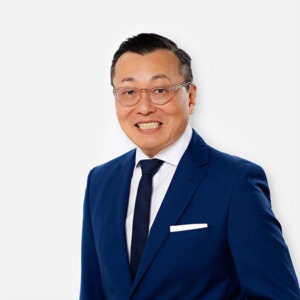 Gregory Kwon is a Broker Associate with one of Southern California's highest ranked agencies, Villa Real Estate located in Newport Beach, California. As a Newport Beach resident for over three decades, Kwon is immensely knowledgeable of the greatest properties throughout the coast in Orange County. As a realtor, Kwon's highest objective is to work diligently to reach out to each community, inspiring and aiding sustainable lifestyles that people will continue to enjoy for years to come. Known for his positive attitude, strong work ethic, cool composure, and keen eye for design, Kwon is a well-respected realtor, architect and colleague in the community. 
Passionate about design and style is what led Kwon to originally pursue a career in architecture and real estate development. As an undergraduate student, he began studying landscape architecture with an emphasis in urban design and land use planning. While later expanding his knowledge in macroenvironmental issues, historical preservations, and governmental policies, Kwon developed a real interest in structural building designs, founding his love for architecture. This led him to get his master's degree in architecture from the University of California, Berkeley. Still curious, Kwon was drawn to mastering 3D modeling and digital fabrication in various projects. He then went on to pursue his master's degree in Real Estate Development at the University of Southern California, furthering his knowledge in market analysis, finance, project entitlement, and property management. 
Gregory has been married to his wife Doris for over 30 years, where they reside in the outstanding community of Ocean Heights in Newport Coast, which is his area of expertise. Together, they are proud parents of two daughters, Hannah and Sarah. His oldest daughter is a University of California, Irvine graduate who is now in her last year of medical school, pursuing optometry. His youngest daughter is a business student at Chapman University. Gregory takes pride in having seen both of his girls graduate from Corona del Mar High School and Newport Coast Elementary. His wife Doris is currently a teacher at Newport Coast Elementary. In his free time, Gregory enjoys spending time with his family, enjoying fine food and wine, and doing active volunteer work for his community. 
Gregory's Education and Affiliatios:
Master of Real Estate Development, University of Southern California
Master of Architecture, University of California, Berkeley 
Bachelor of Science, Seoul National University 
Bureau of Real Estate, Broker DRE No. 02064164
California Architects Board, Architect # C25941
Korea Architects Board, Architect # 10953
Member of the California Association of Realtors 
Member of the American Institute of Architects 
Member of the Korean Institute of Registered Architects