Jennifer Wong
Real Estate Professional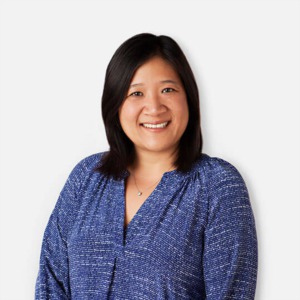 The hallmark of my real estate practice is my total commitment to helping clients achieve their real estate goals. More than an agent, I function as a trusted advisor, working with clients to define their objectives and developing a sale or purchase strategy based on their needs. Understanding that your home is one of the most valuable investments you will ever make, I work tirelessly to ensure you achieve maximum value for your property with minimum transaction hassles. I am a highly skilled marketer and negotiator.
Having worked in the Coastal Orange County real estate community since 1996, I have garnered exceptional local market experience. This allows me to anticipate trends in the market, accurately assess property values and identify purchase opportunities that offer strong appreciation potential. As my client, you can expect the highest level of customer service and sales results in the business. By delivering on this promise, I have earned an impressive record of repeat and referral clients.
My clients also benefit from my extensive network of local market contacts and my affiliation with the region's premier real estate brokerage, Villa Real Estate. Through Villa Real Estate, I am able to provide my clients with the best marketing and advertising services, bar none. In addition, I have been an active participant in the local real estate industry, serving on the Board of Directors for the Orange County Association of Realtors and as the District Director for the California Association of Realtors.
I represent clients throughout Coastal Orange County. Whether you are a first-time homebuyer or a seasoned investor, I look forward to ensuring that your next real estate transaction is not only your most pleasurable – but also your most rewarding. Please contact me at Villa Real Estate. My cell is 949.632.6402or at [email protected].
Testimonials
"Since I first met Jennifer, she has been wonderful in making me feel welcome in OC. Honest, friendly and professional, Jennifer not only showed me houses that would fit my personal tastes well, but she also gave me excellent tips that helped me adapt in the area to help my family relocated. As our buying agent, Jennifer was great at patiently explaining and guiding my husband and I through the complex steps of purchasing a house. With her help we were able to find and move to our new home in less than two months. Amazing!"
MARISA MAMEDE
"I have known Jennifer Wong both personally and professionally for 15+ years. Jennifer is a highly motivated, efficient, loyal, and trustworthy person. She conducts herself with the highest level of integrity; and this is combined with just as high a level of care and concern about each and every one of her clients. Jennifer is gifted with an ability to interact and relate remarkably well with people in a very personal, warm, and genuine manner. This serves her clients well when it comes to solving issues and reaching compromises with others in order to get the best outcome possible. I highly recommend Jennifer as the trusted advisor and knowledgeable advocate that is needed and desired through any real estate transaction."
HEATHER LEE
"I have worked with Jennifer on numerous transaction over a 15 year period. She is "the Realtor" to go to in the O.C. She takes the time and energy to ensure her clients are taken care of and is meticulous with all aspects of the entire real estate transaction. The best part is Jennifer is a joy to work with."
CHANDLER WONDERLY, OLYMPUS PROPERTY
"My husband and I had the most enjoyable experience working with Jennifer. In a day and age where customer service seems non-existent, Jennifer went above and beyond what was required of her to make the selling of our home and purchasing a new one a seamless transition. In addition to her customer service and attentiveness, we were equally impressed with her accurate knowledge of the housing market, her negotiating skills, great advice, and most importantly, her honesty. We truly felt Jennifer had our best interest at heart. Jennifer is a consummate professional with high integrity and a personable demeanor that make her a rare find, we will recommend Jennifer to everyone we know."
KIMBERLY AND MATTHEW GERDING
"Jennifer Wong has been our realtor since 2003. She has represented us in both the buying and selling of our properties in Corona del Mar. She is completely focused and extremely detailed in every facet of the transactions and anticipates potential problems before they come up. Jennifer will always look out for your best interests despite the consequences. Because of her loyalty, we would never consider using anyone else!"
DONNA AND PETER HOCHSCHILD
More Testimonials