John Stanaland
Real Estate Professional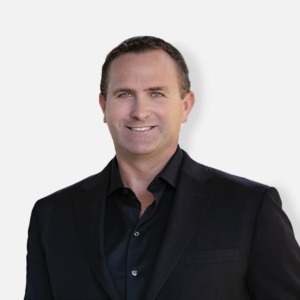 No one knows coastal Orange County real estate better, or represents it as well, as John Stanaland.
John has earned his industry-wide reputation for excellence based on professional service and direct representation of his clients – a level of commitment evidenced through record-setting listings and sales totaling several billions of dollars. But his success is about much more than accolades – it's about the relationships he's built, creating a loyal clientele that appreciates his attentiveness, knowledge, negotiation and marketing skills, and an easy-going nature that makes even the most complex transactions more enjoyable.
A Laguna Beach native, John is the fifth generation of real estate professionals in his family, which has included agents, developers, attorneys, and financiers. His family history here dates to 1919, when John's great-great-grandfather helped people buy and sell real estate in this emerging locale. Orange County's population then was less than 60,000. Areas like Laguna Beach and Newport Beach had yet to be incorporated, and few people called the Pacific coast home. While much of that has changed, John carries on his family's century-long legacy of extraordinary vision and market insight, with a nuanced understanding of every enclave and amenity.
Testimonials
We have worked with John Stanaland over the past 15 years. He has extraordinary insight and knowledge of the coastal luxury real estate market, has represented sellers and buyers with great skill, and has worked tirelessly on behalf of his clients.
ALAN FUERSTMAN (FOUNDER AND CEO OF MONTAGE HOTELS)
We have worked with John Stanaland on two transactions. Both were negotiated to our absolute satisfaction and both transactions went flawlessly. John provided assistance in all aspects of the transaction from financing assistance to various vendors to assist our transition into the properties. Most importantly, in working with John and Tyler, we felt that every commitment would be met and were never disappointed. It is rare working with a professional that commits to doing something and then continually surprises when that commitment is completed even faster than anticipated. We can't wait for our next transaction with John.
GREG CYGAN (MONTAGE VILLA OWNER)
I am an international homeowner with several luxury properties, as such I have dealt with many exclusive residential brokers, John and his team are the best. He is a consummate professional and all his team members follow that ethos. Privacy was a big concern for us and the nature of our property and price meant we would likely be on the market for a while. John sold the home in 90 days, and was at every showing having fully interviewed all of the potential buyers personally. The home was always left in immaculate condition after their showings, not a thing out of place. It was a pleasure to work with John and his team and I would absolutely recommend them for any luxury property, they are truly a first class operation.
LAGUNA BEACH SELLER
We could rhapsodize about the Stanaland Group endlessly! We've bought and sold homes and would do it a million more times with John and his A+ team. Real estate expertise, endless local Laguna knowledge and SERIOUS client attentiveness made for the most seamless experiences beginning to end. We cant wait to do it again!
JENA O.
Last August, some good friends of mine introduced me to John Stanaland. I was wanting to put my home on the market and thought it might take a while. After meeting with John, my family and I knew he would be the perfect realtor.The Stanaland group started working on photos and marketing and setting up showings, so quickly. Within the 1st week my house sold. I was in shock. Thankfully, I was guided through this process with so much thoughtfulness and understanding. What incredible people in the Villa group, they treated us like family. Next, they helped me look for rentals and replacement properties, which was labor intensive, especially during a pandemic. Luckily Logan helped me secure a rental. Recently they took me to homes which led me to my Dream Home. I am now in the process of moving again...but with their help, it has been seamless. They are Simply the Best! I highly recommend the Villa group! They have so much Integrity, knowledge and they truly care.
T. THOMPSON
More Testimonials