John Trevino
Real Estate Professional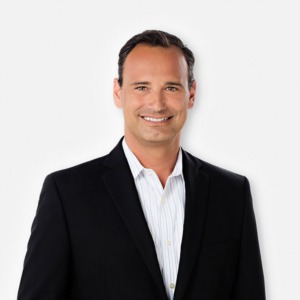 A resident & native of Laguna Beach, John Treviño offers his clients both a concentrated knowledge of the local market and a passion for the impressive real estate that's synonymous with the area. Experienced, driven and dedicated to satisfying the individual needs of each and every client, he has earned a solid reputation not only for outstanding service, but for tangible results. Since the onset of his career as a real estate professional, John has found himself among the upper percentiles of residential sales associates nationwide.
John complements his real estate acumen with a dynamic set of skills he honed during his previous career as a sales executive in the high technology industry. When it comes to negotiating the most favorable and lucrative deals for buyers and sellers alike, he brings to the transaction a polished capability that distinguishes him from competitors and ensures clients that their most important goals are in the most competent of hands.
Testimonials
We are lucky to have found John many years ago. Our real estate portfolio wouldn't be complete without the gems John has found for us. He is someone you will want to work with for years.
Rachel & James Morrison, Respected Laguna business owners & residents
I will definitely steer any buyers or sellers I become aware of to you and will rest assured that they will receive the same exemplary service you provided to me.
Marc Scher, Executive & Laguna Resident
I am a professional real estate investor. I have participated in many transactions and worked with several real estate advisors. John Trevino is one of the best. My purchase in Laguna Beach was a personal vacation home. It mattered to me. And it mattered to John. He cares deeply about his clients. He found the right property for me before it became publicly listed. John understood what I was looking for because he listens well and asks good questions. As an out of town buyer, John managed the process for me seamlessly. He is calm, courteous and a capable negotiator. I intend to work with him again.
Adam McNicol, A Professional Investor
John Trevino is one of the best real estate professionals with whom I have worked.
Becky & Ken Smith, Retired executive & Laguna Resident
Thanks for all your help with the beach house! You went above and beyond what any other realtor has ever done for us! Thanks again
Wayne
More Testimonials