Jon Flagg
Villa Co-Founder, Real Estate Professional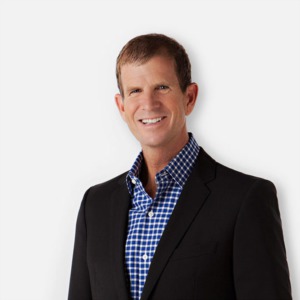 Jon Flagg, Villa Real Estate co-founder, has been a driving force in coastal Orange County's luxury residential real estate sector for more than 20 years. He is recognized as the foremost expert in the Lido Isle submarket of Newport Beach – an exclusive enclave where he leads the market in sales volume, and where he continues to achieve record-setting sales. Flagg and his family also call this idyllic waterfront community home.
In addition to his noteworthy sales achievements on Lido Isle, Flagg adeptly represents sellers and buyers throughout Newport Beach – including Newport Heights, Dover Shores, Balboa Island and the Balboa Peninsula. Other areas of his influence include Costa Mesa and Laguna Beach.
Across his markets of expertise, Flagg, aside from being very personable, is known for leveraging his strategic negotiation skills, and impressive depth and breadth of market knowledge to his clients' benefit. This has earned him a sterling reputation for collaborating with his impressive network of buyers, sellers, and colleagues to seamlessly close straightforward to complex transactions.
Testimonials
He was far and away the best realtor we have ever had. Jon has a casual, easy going manner, is one of the most ethical people you will ever meet, and his breadth and knowledge of the local real estate market is most impressive. He is tireless in his pursuit of finding you the right home at the right price. The supportive data Jon submits with an offer is exceptional, and he is a maestro at negotiations.
123 Via Koron, Newport Beach
There's a reason Jon Flagg is Lido Isle's top real estate agent. We recently listed our home with Jon. He masterminded our sales strategy, marketing material, open houses, showings, inspections, multiple offers…and a successful 30 day escrow. He accomplished all of this with our big, busy family in and out using every square inch of our home. We are grateful for his efforts on our behalf. Jon is highly professional and has an exceptional knowledge of the real estate market. He is always accessible, never pushy and we found him to be a real pleasure to work with.
121 Via Waziers
My mom made me promise that when we sold the house Jon Flagg would sell it. As one of my brother's inner circle in childhood, she knew him since he was a boy and was so proud of all his success. My mother was a great judge of character. Thank you, Jon for going on this emotional journey with us. You definitely eased the pain.
3237 Washington, Seller
Jon is the best! We wouldn't work with anyone else! He made selling our home and buying our second one enjoyable. He is consistently positive, easy going, and worked around our crazy schedule with no pressure. He is 100% honest and straightforward. There is no one else like him!
704 Via Lido Nord, Seller
Jon is the most easy going person we have ever dealt with. He assisted greatly in preparing the home for sale and once on the market, Jon always gave us ample time before showings, appointments and Open Houses. He always went the extra mile for us from listing to closing. I would never think of choosing anyone else to represent us if we were buying/selling another home in OC. More importantly Jon is a good person and has become a dear friend.
219 Via Koron, Seller
More Testimonials