Judi Baker
Real Estate Professional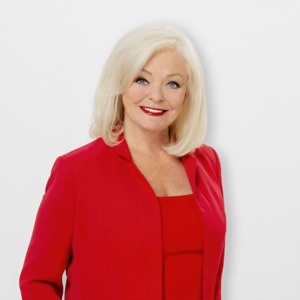 Judi Baker has been a California licensed real estate agent since 2002, selling luxury homes throughout countless neighborhoods from Beverly Hills to San Clemente. After graduating from USC and prior to her career in real estate, Judi worked in several industries, providing her with a unique and far-reaching set of skills and expertise which she often finds useful in her client relationships. She has been a model, actor, reporter, had a 30-year fashion career, and developed a successful public relations and marketing firm which she operated for many years.
Connecting with people of all ages, walks of life, and backgrounds is a special talent, and having a distinctive career path herself, Judi enjoys every chance to develop a unique relationship with a new client. After helping an 85-year-old client buy a home in Newport Beach after relocating from Paris, Judi was inspired to obtain her SRES (Senior Real Estate Specialist) designation. This led her to a newfound enjoyment in helping seniors downsize to smaller homes to better fit their current lifestyle and needs. Judi also enjoys working with their families, as she recognizes and appreciates the opportunity to act as part of their support team. Patience, clear communication, and diplomacy is pertinent to her success in this arena. Judi's clients trust that she will keep their confidence, and she hopes that they one day, like many of her other clients, consider her among their friends and family.
Judi is passionate about meeting new people and helping them, which is why during the annual CHOC Follies, Judi participates with other community members to sing and dance in support of the mission at CHOC Children's Hospital to advance children's health. It's with this same passion that Judi has crafted her real estate practice, as it brings together all the things that she enjoys the most. She is tireless and thorough when it comes to helping others, and she prides herself on being a strong, clear and energetic contributor. Her decades of experience in marketing and promotion also prove useful in selling homes, while her flair for creativity and knack for communication help in both buying and selling. Above all, her dedication knows no bounds, and she values every opportunity to be a part of her clients' successes.