Kara Duffy
Real Estate Broker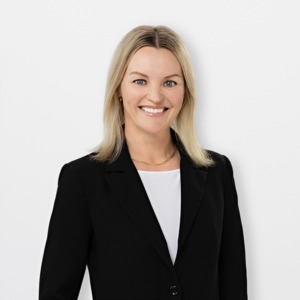 Kara Duffy began her career in the real estate profession in 1995 selling custom and semi-custom homes for a residential home builder in Bucks County, Pennsylvania. A new opportunity inspired a move to Newport Beach, CA in 1997, and since then, she has continued her livelihood in the real estate profession.
Kara was lucky enough to spend several years as the Listing and Marketing Manager for Tim Carr, a seasoned Top Producer and President of the the Tim Carr Group Sales and Property Management Corporation. She has handled thousands of transactions during her career, from first time buyers to luxury clients and investors alike. Kara has gained invaluable knowledge of the Orange County  and Desert markets, proper pricing strategy, negotiating, and harnessing and utilizing the technology available to consumers who are in the market to purchase real estate.
Having purchased and sold several of her own properties, she possesses a solid understanding of the real estate purchase transaction and all of its moving parts. She looks forward to putting her 20+ years of real estate experience to work for you.
Testimonials
Kara made the sale of our beloved Costa Mesa home so easy and enjoyable for our family. She was able to sell our home during unprecedented times when weekly open houses weren't happening. She was still able to find us the perfect buyer and secure a very desirable and competitive sale price. She was always available to us and kept us up to speed every step of the way. It was like having a concierge service the way Kara made sure every detail was handled. She is friendly, knowledegable, and has great attention to detail. We are so grateful for all Kara did to help us sell our home and would highly recommend her to friends and family.
A. Stoecker, Seller in Costa Mesa, CA
Kara is a most professional realtor and went over and above my expectations. She not only help me with the tenant in the property prior to listing but also helped me interface to get many tradesmen to come and have the property be in perfect shape. I cannot say enough about Ms. Duffy's professionalism.
C. Casello, Seller in Newport Beach, CA
I live overseas and Kara went ABOVE and beyond in every way to help get my property sold fast! She coordinated things with my previous tenants, helped line up contractors and keep them on track and she kept me updated every step of the way. This was my first time selling a home and she was available day and night to answer ALL of my questions and took the time to explain everything to me. We ended up getting multiple offers on the home and I couldn't have been happier with the job Kara did. Without a doubt I would recommend Kara to anyone looking to buy or sell. She's amazing :)
S. Redman, Seller in Costa Mesa, CA
Found exactly what type of home I was looking for. I gave her my wish list and she found it. No looking at homes that didn't have my list of needs. So nice and pleasant and no pressure thank goodness.
K. Kerr, Buyer & Seller in Huntington Beach, CA
When it came time to sell our home of 38 years Kara was our first choice. Kara is a professional you can trust implicitly with all the details. She understands the emotional aspect of selling and buying a home, as well as possessing extensive knowledge of the real estate market and the complexities of the overall process. Kara made the transition to our new home a stress free experience.
P. Sadler, Seller in Orange, CA
More Testimonials