Kim Bibb
Villa Co-Founder, Real Estate Professional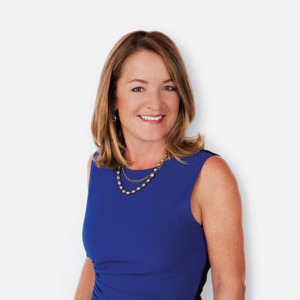 Kim Bibb is a co-founder of Villa Real Estate, a top agent in Newport Beach, and a top agent in all of California as well. As Villa's highest-producing agent, not only is Kim the unparalleled expert in the highly sought-after Peninsula Point submarket, where she resides and has transacted more than $2 Billion in sales, but she has been the icon of luxury real estate throughout all of Newport Beach for over twenty years. Kim has dominated the Newport Beach market, selling hundreds of elite coastal homes while setting new high-water marks for exceptional properties on the Oceanfront and Bayfront.  
Kim closed over 40 transactions totaling $191 million in 2021 alone. In addition to achieving many sales records, selling numerous one-of-a-kind estates, and making multigenerational family properties her expertise, Kim is known for setting the gold standards for market intelligence and client service in coastal Orange County.
Kim's career highlights include:
Co-founded Villa Real Estate in 2013.  
Top producing agent on the Newport Peninsula since 2010. 
2021 Individual Closed Sales Volume in Excess of $191,000,000.
2020 Individual Closed Sales Volume in Excess of $143,000,000.
2019 Individual Closed Sales Volume in Excess of $138,000,000.
2019 and 2020 Top Producing Agent in Newport Beach for off-market sales.
Represented the buyer on 18 Harbor Island which sold for $27,000,000; one of the highest recorded sales to date in Newport Beach.
Represented the buyer and seller on the historic sale of 1509 E Bay, 1506 E Balboa, 1504 E Balboa, 1502 E Balboa.
Kim's success is a direct reflection of her hard work ethic, innovative marketing strategy, involvement in the community, loyalty to her clients, and her commitment to staying up to date in the ever-changing Newport Beach market. Kim's high-profile clientele often come back to her for future needs, knowing they can trust her and rely on her to find off-market opportunities and to keep sales confidential when necessary. This is chief among the reasons that year over year, Kim remains a top agent in Newport Beach and all of California in terms of overall sales volume. 
When Kim is not selling real estate she enjoys hiking, boating, trips to Catalina and time with her family and friends. Kim resides on Peninsula Point and is active in the community, having served as past President of the Balboa Peninsula Point Association, and is a proud supporter and board member of the Newport Harbor Educational Foundation.
Testimonials
My wife Patti and I, have been privileged to be involved with multiple transactions with Kim Bibb. Years ago, when considering purchasing a beach house, and before we knew anything about The Peninsula Point, we met Kim one Sunday afternoon -- she was holding an open house for one of her listings. Subsequent to that initial meeting, we've been on both sides of transactions with her representation; we bought, we sold, we purchased again. She handled all transactions professionally as she represented us as buyers and/or as sellers. She also performed a successful leasing function and has advised us toward a convenient summer rental. Kim has wonderful communication skills, is an excellent listener and processes requirements beautifully. Her knowledge and level of expertise is unquestionable. She is a true professional who cares about her clients and her relationship with her clients -- SHE'S THE BEST!! We look forward to working with Kim in all our future endeavors at The Peninsula Point.
CHUCK & PATTI SPRAGUE
Kim, is an exceptional broker. She has wealth of market knowledge and has a "can do" attitude and approach that made our purchase of a property a positive memorable experience. She is efficient and I hope to work with her and her partner Tara Howarth again.
B. FAGAN
Kim Bibb represented us (as well as the seller) in the successful purchase of a home on the Balboa Peninsula in 2014. Many of the critical steps in the process took place while we were on vacation out of the country and yet Kim and her colleague Tara Howarth helped us coordinate all the necessary paperwork, inspections, etc while we were away. They were always respectful of our interests and those of the seller and they were timely in their responses to our requests for information or help or access to the property. We ended up with a beautiful home at a fair price and managed to close escrow ahead of schedule.
BILL
Do you want an amazing experience in Newport beach and especially on the peninsula, you need to have Kim Bibb find you your dream home. She is not only the best and most knowledgeable but charming, down to earth and very personal. Kim has lived there for over 24 years and raises her family there too. Kim has probably been in every house over a dozen times and has your best interest at heart when she works with you. TRULY THE BEST ANYWHERE, THE BEST
DENISE
Kim is "an agent for change". She is extremely effective in understanding the objectives of both buyer and seller, She is very aware of time and speed needed to complete a buy/sell deal, and is "situationally sensitive" to the relationship needs of each party. Kim has represented my in both leasing as a lessor and as a lessee. I will buy my next home through Kim.
FRANK EASTERBROOK
More Testimonials