Kristi Cook
Real Estate Professional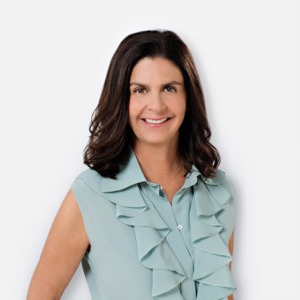 Kristi Cook is known for her innate ability to close a transaction quickly and seamlessly, playing an integral role in her clients' success. With decades of experience, a strong team behind her, and a network of Orange County's best agents in the luxury space, she is highly trusted by her clients to provide invaluable insight and outstanding client service, serving as a trusted advisor at each step of the way.
Kristi brings a unique perspective to real estate, combining her knack for negotiation, a keen eye for design, and over 25 years of experience in residential properties and commercial office development.
Testimonials
We can't recommend Kristi Cook enough! We listed our home for sale with Kristi because of her expertise in handling real estate transactions. Her extensive knowledge of our area, valuation strategies, and great ideas on how to best present our property were invaluable to achieving the result we wanted. Because of Kristi's expert guidance, we found a well qualified buyer and closed escrow much more quickly than expected. Kristi went out of her way to make the process easy for us. We really appreciated her knowledge and professionalism, as well as all of her efforts to be sure we were happy and the sale went smoothly. Whether you are selling or buying a property, we highly recommend Kristi.
RL Ackley, Seller
I was completely satisfied with Kristi's services as my agent. Throughout the entire process, Kristi was professional, conscientious, and motivated. Kristi's local real estate knowledge and attention to detail are invaluable. I have personally reached out and thanked her for always keeping me advised of current marketing and advertising for homes on the market and sales and for her diligence in getting that information to me in a timely manner. It's been a real pleasure working with Kristi, and I would highly recommend her to anyone who needs a diligent, conscientious and professional realtor.
S.Casillas, Buyer
I had many agents to choose from when selling my home. I choose Kristi to sell my home based on her years experience, negotiating experience & willingness to put my property in the best position to accomplish my goals. She worked with me to refresh & stage my property. She explained the reasoning behind each step of the sale and 1031 Exchange into a new property. The property marketing was the best I have seen and ultimately brought in the buyer. My property sold within a month. I am extremely grateful to have been represented by Kristi and highly recommend her to anyone thinking of buying or selling a home.



L. Bellisimo, Seller