Marlene Hassel
Real Estate Professional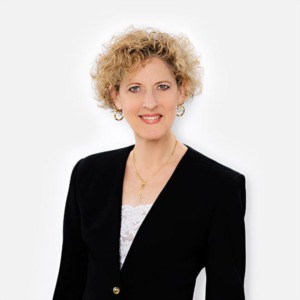 Since 1988, Marlene Hassel has been building her reputation as one of Coastal Orange County's most prominent real estate professionals. Now, she brings her exceptional work ethic, meticulous attention to detail, and unsurpassed grasp of the market to Villa Real Estate to benefit the region's most discerning luxury residential real estate clients.
Hassel is especially known for her expertise in representing discerning clients within the most sought-after enclaves of Newport Beach, where she applies more than 25 years of market knowledge – and her renowned negotiating skills – to ensure that her clients achieve the most positive financial outcomes. As a result, homebuyers can be confident they will secure the home of their dreams – and sellers will enjoy expedient transactions – while experiencing the industry's best client service. These distinct market advantages have earned her an impressive roster of repeat, referral, and multi-generational clients.
A Newport Beach resident for 30 years, Hassel melds her local market expertise with exceptional marketing acumen – gleaned from her previous tenure as an advertising executive – to deliver leading-edge marketing and sales strategies to her valued real estate clients. In addition, Hassel is a longtime local real estate investor, with a keen ability to identify and visualize the full potential of a property, providing added value to buyers and sellers of both primary and investment properties.
Testimonials
We were lucky to discover Marlene when we bought our first home in Newport Beach years ago. We were impressed by her candor and efficiency as she expertly guided us through the buying process. Since then, we've worked with her a number of times, to buy, sell, and lease up properties. Over and over she has proven herself to be a strategic thinker with very good real estate instincts.
MATTHEW AND SVETLANA WEIL
Marlene is a wonderful realtor. She has represented us in buying or selling four houses over the past 15 years. I have recommended her to friends looking for homes in the Newport Beach area. She knows the area very well and has a lot of connections which helps her know what houses will be coming on the market before other realtors do.
WENDY DAVIS
Marlene is professional, knowledgeable, has years of experience and friendly! In a market that is oversaturated with agents it is comforting to know that I am working with the best!
LYNNE MARASCHIELLO
Marlene made the process of finding the right home for our family completely pain free. Her expertise & caring are unsurpassed in this industry. Our family feels extremely blessed to have had Marlene working for us. To say I can recommend her to anyone needing her services is an understatement. She is simply the best!
ELIZABETH WOODRUFF
We have found Marlene to be extremely hard working, ethical, and knowledgeable. She always seemed to have time to help and responded very quickly to any of our questions or concerns!
GARY ROBERTS
More Testimonials