Melanie Kermode
Real Estate Professional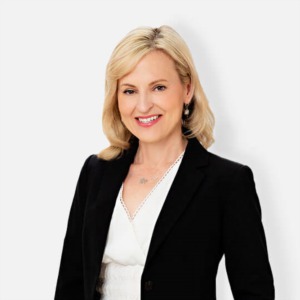 Melanie is a distinguished real estate professional, having received awards for her performance as a top 10 percent sales producer. She began her career as a sales associate with a leading homebuilder, later transitioning to become a sales associate at a full-service brokerage in the coastal area. Her extensive sales and marketing background, combined with her wealth of local knowledge as a long-time resident of Orange County, offers clients an opportunity to work with a truly enthusiastic and dedicated real estate professional. Through Melanie's interpersonal skills and market knowledge, she is recognized as an excellent communicator and for achieving exceptional results. Melanie has highly-trusted and respected knowledge of the local market and in utilizing marketing and social media to achieve success in a highly competitive market.
Testimonials
I met Melanie at one of her open house showings in Newport Beach. She was personable, pleasant and confident in her ability to find me a home. As I had already been on the market for 3-4 months with other realtors who seemed to want me to find my own house and then expected me to tell them so that they could show me what I had found, Melanie was a breath of fresh air. On some listings that others had discouraged me from seeing, she helped to point out why they were worth my time and a visit.

Melanie knew what I had asked for but she seemed to know better than I what I was ultimately after. She showed me some off-market listings and helped me successfully navigate the process in successfully bidding against others to land my first home!

Closing process with her was quick and efficient and I appreciated how she was there at all hours to help me address all of my as well as the seller's concerns to effect closing in the minimum amount of time. We still talk currently and I would happily work with her again should the need arise.
Buyer in Newport Beach, CA
Melanie is the best realtor we have worked with as a buyer and seller. She helped us negotiate the most optimal deals. I would highly recommend her to anyone.
Buyer & Seller in Newport Beach, CA
Melanie is an agent that takes service to a new level! She was always available and very patient with our questions and concerns. She has extensive knowledge of the real estate market and the process. She listed and sold our home quickly and helped us transition into a new home. We really enjoyed getting to know her on both a professional and personal level. She will be our agent again in the future!
Seller in Irvine, CA
A true professional!!! Extremely happy with how she represented us and will be working with her for a long time to come! If you are looking for a great Agent, please give her a call because I'm sure you will not be disappointed!
Seller in Mission Viejo, CA
This letter is in regards to our agent Melanie Kermode and her role in our Newport Beach purchase. From day one when we stopped in to look at an "open house" to the day she gave us the keys, Melanie was always pleasant, professional and knowledgeable. We would not have been able to carry out the purchase without her!
Because our primary residence is out of state, most communications including the initial offer was via phone, email. Despite this, Melanie was always available and anticipated what needed to be done. She facilitated the purchase agreement in every way possible and personally made a difference between buyer and seller as we worked through each transaction that needed to take place.
Melanie not only acted as our representative but as our eyes and ears while being present for inspections and repairs. The patience and enthusiasm that Melanie displayed helped us immensely when we became frustrated and doubtful at times during the process.
We can't say enough about how much we appreciate the work that Melanie did for us. For now, we're not planning anymore real estate transactions in Orange county, but when we do, we will definately call Melanie
Buyer in Newport Beach, CA
More Testimonials