Melissa Barnes
Real Estate Professional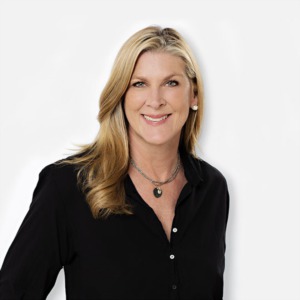 For the last 2 decades Melissa (Missy) Barnes has built a successful real estate practice working side by side with the areas' top grossing sales teams and brokerages. As a long-time resident of Newport Beach, Missy has become a fixture of the community and its networks, whether through her participation in local, foundations, PTA's, or her support of her sons' athletic programs. It is through her deep sense of community combined with her years of cultivating first-hand, insightful market knowledge that she sets herself apart.
Missy's personable nature is one of her defining features that is a core piece of her professional process--gaining a deep understanding of her clients in order surpass their needs and expectations. She has a natural knack for being able to connect people and homes, understanding how to put together all the moving pieces to find the perfect fit. Missy operates client first—taking deep care and concern to exceed client expectations, while not missing an opportunity to bring one of a kind deals to the table. Simply put, Missy will out-work, out-think, and out-care the competition.
Missy's dynamic approach gives her the unique ability to visualize the potential in properties whether it is an initial purchase, renovation or ground up development. Her years of cultivating relationships with developers and agents, coupled with her refined eye for opportunity, give her the fast track to on or off market deals that have delivered countless above market returns for clients. As her long-time clients can attest, Missy not only leverages her expertise to create a supportive and seamless process but also to build meaningful relationships long after the close of escrow.
Some recent examples of Missy's work:
A View of the Future
Missy's clients, a young professional couple just starting to dream of the move-up house where they'd like to raise a family, didn't think they would be able to afford what they wanted in Newport Heights. Missy - always up for a challenge - worked her expansive network of contacts to identify and secure a beautiful, large family home and aggressively negotiated the deal to be within the newlyweds' price range. Located on a prime street in the Heights within walking distance to the park, the home features harbor and ocean views, to boot.
The Nuances of Newport
When empty nesters visiting from Northern California, Bay Area fell in love with Newport Beach while visiting for a month-long vacation, they called Missy. They now wanted to buy a house where they could host their children and grandchildren, and were referred to her by friends who said, "Missy knows every detail and every house in every neighborhood in Newport Beach — she'll find you the perfect place." As always, Missy took the time and care to really get to know the couple and to share their vision for a multi-generational family home. She delivered the perfect place — a turnkey new custom home in Newport Heights that will welcome the extended family in time for the holidays.
Testimonials
From our first introduction to Melissa Barnes and Tracy Bowie, through to the close of our escrow, they never stopped holding our hands. Their steadfast willingness and desire to meet "our" needs while keeping us in "our" comfort zone, was the perfect formula for our family during the process from search to actually buying the right home. My taste in a home varied from my wife's. I don't think that's uncommon. Tracy and Melissa were tasked to find middle ground for my wife and I. They listened. They did their homework and they found compromise. They successfully executed the complicated tasks behind the scenes, so when time to present to me and my family; all things were simple. These gals get it. Share what your needs are, and let them loose and do their thing! Peace and comfort is certainly around the corner for anyone who hires their talent. Thank you Melissa and Tracy for a wonderful experience.
DAVID AND KIM
Melissa has been our agent for the past 18 years. She has represented us in several transactions during this time. We continue to work with Melissa, and she has our loyalty and continued trust, because she is hard-working and knowledgeable. She has a keen eye, gives great advice and knows the Orange County market.
JIN AND RYAN O'GRADY
In a word: Dedicated. Melissa's commitment, care and dedication in the sale of our home, from marketing, to showing's completely surpassed our expectations. We quickly saw how other agents, as well as prospective buyers recognized and responded to Melissa's integrity and professionalism, agents brought their best, prescreened clients to see our home and their clients were warmed by Melissa's hospitality. Melissa protected our privacy and worked around our schedule, making the process seamless and easy for us. Melissa is a class act, capable, hard working, and is a pleasure to work with, we are so grateful to have had her representing us in the sale our home.
VALERIE N.
We met Missy and Tracy at an open house last July and it was truly a life-changing experience. Their genuine warmth, professionalism, and experience made Missy and Tracy our immediate choice for realtors. Relocating from the Bay Area was an enormous decision for us and they helped make it a smooth, enjoyable experience. Their ability to listen to your needs and wants and match those with the perfect home, in the best neighborhood, is unmatched. Both Tracy and Missy have a commitment to providing the best customer service--their expectations of themselves and those they work with are extremely high. My husband and I are so very happy with our new home and feel blessed to have worked with both of these extraordinary women.
JULIE AND MIKE GUGLIELMO
Sara and I can't thank Melissa enough for all her hard work, dedication and the time she spent in representing us on the sale of our home, as well as the purchase of our new home. Melissa made it very easy for us to seamlessly sell one house and purchase another. She was truly a pleasure to have as our real estate agent. She was always available, responded to questions promptly and never left any questions unanswered. I would highly recommend her to anyone who is selling, or in the market to purchase a home. Melissa is an expert in her field, and we feel very fortunate to have worked with her as our Realtor.
SARA AND TOM D'ELIA
More Testimonials