Mike Kennedy
Real Estate Professional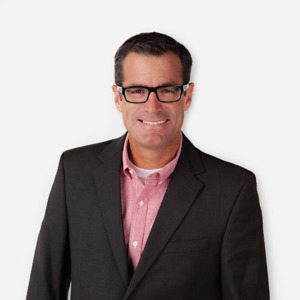 Widely respected by his colleagues and clientele, Mike Kennedy is a dynamic agent with an impressive transaction history. His tenure in residential sales, along with his longtime engagement in personally buying and selling property, has secured his incisive aptitude for property valuation as well an innate understanding of the benefits of securing property in any market. Kennedy continues to produce optimal results—his business acumen, attention to detail, and reputation enable him to facilitate transactions efficiently and effectively and have garnered him an ardently loyal repeat and referral clientele.
Testimonials
We met Mike when he was holding an open house for another property in the area. He was friendly and warm and invited connection with visitors without being pushy. Because we didn't know too many other realtors in the area, and we liked his vibe and he had good reviews, we decided to ask him to be our buying agent for a house purchase in Newport Beach. In retrospect, we feel very lucky that we met him and asked him to be our agent. He was thoroughly professional from beginning to end. Always friendly but also effective, he has the perfect blend of can-do optimism with effective execution. Anytime we had questions about how to approach some aspect of the buying process, Mike was thoughtful in his response and helped to guide us effectively through what can often be a competitive, intimidating, and intense process. For example, on the house we wanted to buy, there were two other competing offers on the house within 2 days of the house being listed. We had to figure out how to set our offer apart and be the winning offer. Mike helped us to come up with a strategy that was nuanced yet effective and ultimately won the sellers over. But he also helped us to avoid buyer's remorse due to overbidding. With his steady emotional guidance, he was able to get us through each phase of the purchase smoothly, from inspection to release of contingencies, to delay of loan approval, to clean up, and move-in. We view Mike as a friend now and will ask him to be our agent in any further transactions we do in the area.
THE SMITHS
We have known Mike Kennedy and his family for over 40 years. His father, Jack, and I worked together when he was the Principal at Edison High School and I was an assistant dean at Orange Coast College. When it came time to start looking for a house for our son, Andy, a Newport Beach Lifeguard Officer, we approached Mike to see if he could find us what we were looking for. The process took over six months and Mike's approach to finding us the perfect house was purposeful, deliberate and thoughtful. We looked at over 30 homes in East Costa Mesa to determine what neighborhood we wanted to end up in. About a month ago Mike said he had a home (one of many he had searched out off-market) that he thought might be the one … and he couldn't have been more right. Mike's strategy for us getting the house over another aggressive bidder was sound. Mike came through with flying colors along every step of the way. When we finally closed on the house that wasn't the end of Mike's involvement with us. I can't think of any agent who could be more professional, thoughtful, honest and committed. What really told me volumes about Mike was when he said about the house, we ended up buying when the seller was still deciding who to go with - "We are going to offer $X and not one penny more. If we don't get it then we'll continue to grind away until we find the next perfect house for you." The sale was important to Mike - that's his business. But what superseded the sale was doing what was right for us. We couldn't be happier for having Mike as our agent and would recommend him to anyone looking to buy a home in this area.
LAIRD & MAGGIE HAYES (LAIRD HAYES, ED.D. INSTRUCTOR, SURFING & OCEAN SAFETY, ORANGE COAST COLLEGE)
"We recently engaged the services of Mike Kennedy to sell our Dover Shores home. We put our home on the market during a difficult period, encountered several challenges while in escrow, and yet came out of the process delighted with the level of service Mike provided us. We can highly recommend him without any reservations. Mike was very knowledgeable about our neighborhood and the state of the market. He never over-stated the price or the timeframe in which he thought he could sell our home. Throughout the process, he was generous with his time, as well as with the advertising and first-rate marketing materials he put together on our home. Furthermore, Mike provided a very calming and knowledgeable influence to us throughout a difficult process. Most importantly, we have always felt that there is a danger for a conflict of interest to develop between a realtor's motivation to close a deal and whether the client is fully comfortable with that deal. Mike never made us feel there was any such conflict and he never pressured us. He allowed us to make our decisions with the benefit of his input and knowledge of the market, but without feeling he was dictating anything to us or scaring us into doing anything we weren't fully comfortable with. In the end, with Mike's help, we sold our home at a price and within a timeframe that met all of our goals. Finally, Mike is a pleasure to work with. He was always considerate of our schedule and the work that goes into making our home ready for a showing. He respected our rights to privacy in our home and to not be hit with a sudden unexpected showing. Plus, his upbeat demeanor and sense of humor made the whole process much more enjoyable. We had a great experience listing our home through Mike and are confident he can deliver the same level of services to others."
ROBERT AND MALINDA BRYANT
"Selling a home can be a stressful process. Mr. Kennedy has a knack in providing a level of comfort during this time. Mike provided an open and honest perspective on simple and cost effective approaches we could take make our home appealing to buyers. Additionally, professional photography and drone/aerial photos helped to create a nice buzz. In a very small window of time, we staged our home with minimal effort and money. Mike's engaging demeanor helped our family feel at ease every step of the way and after one open house, we entertained three offers all over asking."
DR. JASON ALLEMANN
"What a wonderful experience working with Mike Kennedy. I'm not the type of person that writes reviews for people, and that's because people rarely ever exceed my expectations. I'm happy that I finally have this opportunity to write this review because Mike surpassed all of my expectations. Back in 2012, we walked into what must have been our 50th open house. We expected a quick look trying to dodge another average real estate agent that was not going to be a good fit. What we found in Mike Kennedy was anything, but average. Mike didn't immediately ask us what we thought about the house, do we have a house to sell or are we renting, or any other of the questions we had been asked so many times before. Mike simply asked, "how our day was going?" He could tell we were frustrated with the house search process and tried to simply offer some things for us to think about when looking for our first home. He told us a funny story about one of his kids and made us feel at ease. From then it just got better. Mike knows how to treat people and how to fully respond to the needs of you and your property. Whether it was picking up documents from my house or work. Meeting me during the only 5 minute window I had on a given day, Mike was there whenever we needed him every time. Within a few months he found us our perfect home in Corona Del Mar. A few years later our family grew and we wanted more room. We liked Mike so much we asked him to help sell our first house and buy our second. He was able to make the transition of leaving our first home and into our larger second home seamless. Bottom line is Mike is a good guy that looks you in the eye when he talks, shakes your hand when he greets you and has your best interest at heart. As a seller or buyer you deserve the best and Mike is without a doubt the best agent in Newport Beach. We can't recommend a professional more highly!"
SCOTT NIVEN
More Testimonials
Under Contract 20261 Bayview Ave
Newport Beach, CA 92660
Santa Ana Heights Residential (SAHR)
Pending 208 35th St
Newport Beach, CA 92663
West Newport Beach (WSNB)