Morgan Just
Real Estate Professional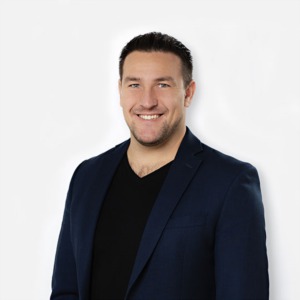 Morgan Just has spent the last 17 years traveling the world as a world-winning skimboard champion, flowboarding professional, and wake surfing professional. Being well-rounded within the Board Sport profession, Morgan has partnered with and been sponsored by brands such as Catchsurf and 9 Pro Model Boards with Victoria Skimboards, even so far as to have the honor of having two professional surfing model boards in his name. Alongside these incredible partnerships, Morgan also took full advantage of the learning experiences and opportunities by diving deep into the business side of professional Board Sports. 
Today, having retired from the world of professional board sports, Morgan is partnered with the Stanaland Group, which is rooted in a multi-generational legacy of real estate influence and success as one of Orange County's top teams. 
Spending almost two decades earning a living in the surfing industry, Morgan has found all of those experiences prepared him immensely for success in the Real Estate industry, giving him a solid and relatable foundation for the ins and outs various businesses. He has found that negotiating a real estate contract is much like negotiating sponsorship contracts or professional board sports contracts. To date, Morgan retains a 100% satisfaction rate in advising his clients through their home buying and selling experience. His attention to detail, ultimate personal attentiveness, and rapport with past clients set Morgan apart in an industry that is polarized by different values. 
As a Laguna Beach native, Morgan continues teaching skimboard camps and lessons locally and internationally, to spread his passion for the sport and inspire the youth of the next generation. He continues to give back to his community in many different avenues, including the annual "A Taste for Charity" event in Laguna Beach and serving as Treasurer for the Laguna Ocean Foundation.