Nancy Barfield
Real Estate Professional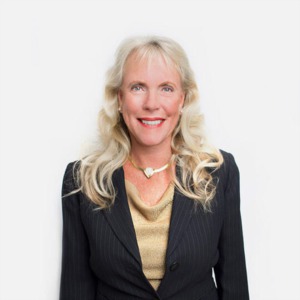 For over 30 years, Nancy Barfield has served as a trusted real estate advisor for clients looking to relocate to, or within, Newport Beach and coastal Orange County. Her impressive grasp of market conditions, expert knowledge of the region, and awareness of the subtle nuances within local residential enclaves make her a leading expert in matching clients with their ideal communities and dream homes.
Consistently a top-producing real estate professional, Nancy is known for providing the highest level of service and responsive communication to her clients, from the initial consultation to the close of escrow and beyond. Her trusted negotiating skills and attention to detail ensure that every transaction proceeds seamlessly and to her clients' greatest benefit.
An experienced real estate investor, Nancy is also sought after for her expertise in investment properties and guidance on redevelopment. She and her husband – a retired Captain of the Long Beach Fire Department – have remodeled more than 20 homes. She often serves as a consultant to local builders and developers looking for insights into what homebuyers want from their homes.
In addition to her clients' satisfaction, Nancy prioritizes involvement in her local community. She strives to solve homelessness, is involved with the Newport Mesa Unified School District and its current remodel, is active in her local pickleball club, and she will be participating in the Fire Department Certification program, picking up skills such as learning how to use an AED, administer CPR, and how to turn off gas. Having completed the Police Citizen Academy, Nancy puts her experience to use as the Neighborhood Watch Captain in her area. Her community involvement extends well beyond these activities, as she endeavors to further strengthen the wellness of this wonderful area, and all the families who call it home.
A resident of Newport Beach since 1984, Nancy and her husband have raised four children and 10 grandchildren on the coast. She is more than happy to be a quick phone call away for anyone with any questions or needs pertaining to this wonderful community, and making it the perfect place to live.