Nichole Burke
Real Estate Professional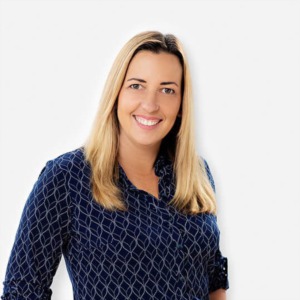 I was born and raised in Southern California and my heart has always been at the beach. At the same time, I have had the opportunity to live in several different communities in LA, the San Francisco Bay area and even Bend, Oregon. Extensive local knowledge and insight into other communities has allowed me to serve my real estate clients well for the last 15 years.
I represent both buyers and sellers and always serve my client's interests at all times. I have helped buyers find great investment properties. I have also helped clients find a second home or vacation home and even the perfect retirement home. In addition, I have helped clients in difficult circumstances sell their property quickly while still getting a good price. Every client and situation is unique but each gets my full attention and best efforts.
If representing you as a seller, I will spend the time to show your home at its best and highlight its unique features with professional photography and presentation. I have excellent relationships with local realtors and show every property personally to better convey the property's selling points to prospective buyers. I also love to negotiate for the best price and terms . . . often this entails a calm and level approach to bringing the parties to an agreement in what can be a stressful time for many people.
I pride myself on giving 100% of my focus to my clients and giving them the best service possible. I make sure there is great communication throughout the entire process so that my clients never have to worry about closing on their home. When you hire me, you are getting my personal time and attention, not that of a less-experienced assistant. I will be available by cell phone and email throughout the entire process. Selling homes is not about how many homes I sell but about ensuring my clients are well represented and become clients for life.
Testimonials
Nichole Burke was selected to represent the estate of my brother in the sale of his former residence based on her knowledge of the Huntington Beach home market. During the listing and sale process, she was additionally required to understand and conform to the intricacies of the probate process, including close interactions and cooperation with the managing legal counsel. Beginning with the original meeting of the heirs to the estate, Nichole provided thorough and continuing information regarding the local market, listing and selling price comparables, professionally generated marketing materials, and continual support regarding offers from prospective buyers. Although a probate sale is generally "as is" she assisted with suggestions which would maximize the selling price, at minimum cost to the estate. She conducted all negotiations with respect and consideration for both heirs and the prospective buyers. Using an extensive team of highly knowledgeable resources, she navigated the additional paperwork unique to probate sales quickly and accurately, insuring an efficient path through the legal process to close escrow. Based on my recent experience, I would highly recommend Nichole Burke for probate real estate transactions. Her professionalism, energy, knowledge, and responsiveness are qualities that uniquely qualify her as an excellent choice.
DAVID J. CLINE
Thank you for all of your guidance, follow ups, calls, emails, reviews, inspections, negotiating, advice, and support. All of your success is most highly deserved. With the highest regards and appreciation,
DARRICK AND SALLY
Nichole sold our home in Huntington Beach. There are not enough superlatives to describe her level of service! She is responsive to all communication whether email, texts or phone calls. Her level of knowledge regarding the market and the area was exemplary. She worked with excellent professionals including a fantastic photographer and great escrow company. She priced and marketed our home right on point. Unbelievably, we closed on the sale exactly three weeks from listing date at a price we were pleased with. Nichole was with us each step of the process. If you need a qualified, professional and delightful real estate agent to sell your home or help you buy one, you could not do any better than Nichole!
ANGELA FEIN, SELLER
I met Nichole at her open house and I immediately felt so comfortable with her. She is so incredibly professional and optimistic. I haven't been in the home buying role in a long time and she made sure every single thing got done and it was especially easy. All of her recommendations were winners as well. I will happily send my friends to Nichole for any of their real estate needs. She is awesome!!
CINDY CRIMMINS, BUYER
Couldn't have done this without Nichole! She helped me find what I wanted before it went on the market, and held my hand through a quick 30 day escrow which I didn't realize what a difficult thing it could have been! She was very easy to get ahold of and communicate with on an ongoing basis, and helped me figure out all the things I didn't know going into this process. Bonus:Her assistant sends all documents in a way that can be signed online with just clicks, which saved me a ton of time. She also had the seller pay for a home warranty due to the age of the AC, which promptly broke a few months after the sale, giving me a new AC for free! All around great experience for a first time buyer. I highly recommend working with Nichole!
ASA FOX, BUYER
More Testimonials