Robert White
Real Estate Professional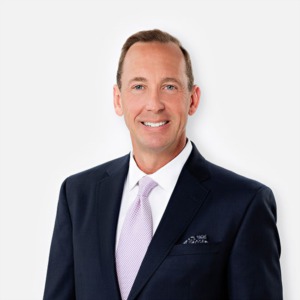 Robert White has been immersed in the Real Estate Industry for nearly 20 years. His career began in the mortgage and finance sector, but the attraction of a residential real estate career beckoned, enabling him to indulge in his love of architecture and beautiful homes.
A longtime resident of South Orange County Robert is well aware of the world class amenities that attract buyers to the region - including highly rated schools, premier shopping, fine dining and entertainment options. He excels at helping sellers in the county's luxury enclaves such as Shady Canyon and Quail Hill and along the Pacific coast of which he is intimately familiar.
Robert's clients are drawn to his easy going and down-to-earth personality and his philosophy of treating everyone the same – like a cherished family member. But they also appreciate his persistence and perseverance in getting the job done. He's always willing to go back to the drawing board to make sure his transaction will close – resulting in lifelong clients who also become friends.
He employs all the latest technology tools and services, but never at the expense of personal contact. His clients love that his availability is always a top priority – even if it means picking up a call during dinner! And, speaking of dinner – one of his other passions is dining out and he's known as an authority on OC's premier restaurants.
Testimonials
Rob has helped us buy and sell 3 homes. Selling our home in Laguna Hills had it's own set of challenges but Rob took them on head first and ended up closing our home at a record price. We also recently bought a new home in Talega in which there were multiple offers, we ended up getting the home and a large part of that was due to Rob's professionalism and persistence. Rob always answers his phone. offers great advice and is a consummate professional. We highly recommend working with him.
Jon B.
We've worked with Rob on 3 home sales. He is always available, always calm and reassuring and always has our best interest at heart. We are so happy that he sold our Laguna Hills home for a record price. And thrilled that he got us our new San Clemente home, despite the fact that there were 6 other strong offers on the table. We would recommend Rob to all of our family and friends in a heartbeat.
Ania W.
Rob came as a referral and let me tell you: he is the BEST! He represented us on both the selling and buying side and we could not be happier with our results! What we liked most about him was his responsiveness and the fact he is extremely on top of things and flexible. In such a competitive Orange County market, he really helped us get ahead where we could and stand out. We also appreciated his extensive knowledge of the Orange County area and negotiation expertise.
Alexandra A.
Robert White's expertise is phenomenal; he is certainly a top notch, first class agent with very high standards. He worked with me every step of the way, and made recommendations that were clearly the right decision o get my home sold and for even more money than I had hoped for. If I had a question, his response was always prompt and insightful.
Rob's brochures were of the highest quality, no holds barred with this professional! And to top it off the photos for the brochures were so high quality; they used a professional drone to take aerial photos that really showed off my home and the surrounding hills, community pool and amenities. The inside pictures of my home were spectacular as well.
I would recommend Rob to anyone selling a home, I'll have my family call him when they are ready to sell, it will be a very wise decision, a man you can truly trust to have your best interest at heart.
Jeanne M.
Rob was a professional every step of the way on both selling my condo and buying my new home. He was available both night and day to answer questions and make recommendations. The photos of the condo I was selling were incredibly well done, truly exceptional. I don't know how Rob managed it, but he would answer the phone on the first ring each time I called him, he always made me feel like I was his only client, when actually I knew he had others besides me. We ran into some challenges on my transaction, but Rob was able to negotiate that minefield skillfully, and I am now happily in my new home. I highly recommend Rob to anyone needing to sell or buy, you won't be disappointed! I am grateful that I discovered Rob thru a neighbor, who was another very satisfied customer.
Donna C.
More Testimonials