Sandra Hauser
Real Estate Professional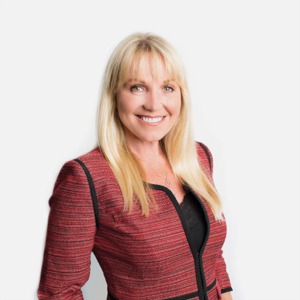 With over 27 years of residential real estate experience in coastal Orange County, Sandra Hauser is among the most knowledgeable and accomplished professionals in the industry. Consistently honored for her sales accomplishments, Sandra remains grounded in the personal satisfaction of having provided superior service to her loyal clients. 
An upbeat, multi-talented and intelligent client advocate, Sandra excels in all aspects of real estate. With a natural enthusiasm for finding opportunities in any market, she is passionate about having in-depth knowledge about the marketplace. From the start, Sandra understood clients need detailed information to make informed decisions. Her guidance through complex transactions is exemplary.
Having a flair for design and an understanding of architecture, Sandra began her climb to real estate success by working with developers in the early stages of small projects in Corona del Mar and the Newport Peninsula. Her valuable input and on-site consultation with each project contributed to finished designs compatible with the wants and needs of potential buyers resulting in quick and profitable sales. Her reputation garnered requests from other developers for her representation on larger, more valuable projects on the bayfront and oceanfront in Newport Beach and Laguna Beach. Sandra's business has expanded substantially but the priceless knowledge she acquired about the construction process benefits all her clients who contemplate building or remodeling.
Marketing real estate is equal parts strategy, artistry, networking and technology. Sandra knows what sells and how to attract the greatest number of potential buyers. Her print and internet campaigns are of the highest quality. Networking among the most successful colleagues is developed with years of experience and Sandra is a respected participant. She also has a natural aptitude for all technology which gives her clients a leading edge for both buying and selling properties.
Sandra Hauser is a dedicated and highly skilled real estate professional with experience along the Orange Coast from Newport Beach to San Clemente. Most importantly, she is a warm and friendly person who is committed to her client's vision and all the details to make the journey smooth.