Susie McKibben
Real Estate Professional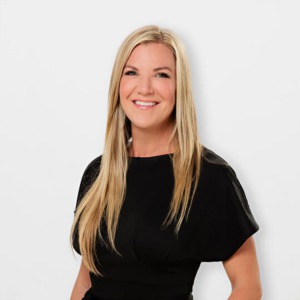 A Newport Beach resident and consummate professional, Susie McKibben represents clients seeking top-notch representation for the sale and purchase of residential properties throughout Orange County.
Susie brings notable business intellect to her practice at Villa Real Estate. Prior to real estate, Susie was a top-producing sales executive in the tech industry for 14 years. With a passion for real estate, she is committed to meeting clients' needs with impeccable customer service and high attention to detail. She works strategically, passionately and tirelessly to ensure her clients' goals are met.
Susie earned a Degree in Business Administration with a focus on Marketing from the University of Washington. At Villa, Susie continues to apply her negotiation, sales and marketing aptitude to the maximum benefit of her clients. She lives with her husband, Justin - an Orange County native - and their children in the Eastbluff community.
Testimonials
Susie McKibben is incredible. She went above and beyond to guide me through the buying process with extremely limited inventory and at a pivotal point in my in my life. When things got complicated Susie was calm, reassuring and provided consistent solutions. Her personal, non-pressure approach and expertise were the perfect combination in an agent. I could not imagine this transaction with anyone else, she truly representing my best interests the entire process. I could not be happier, and I highly recommend Susie to any buyers and sellers!
Toni D.
Such a great experience with Susie. She was honest, knowledgeable, and looking out for our best interest the entire transaction. Will absolutely use her again.
Nathaniel & Heather S.
I am SO GRATEFUL that my husband and I were able to work with Susie as our Realtor. She was absolutely amazing, set up so many showings and truly did find us the perfect home that actually checked all of our boxes. Once we found the house, she went to bat for us every single step of the way to make sure we were taken care of. She even went above and beyond and helped coordinate painters and cleaners prior to move in, and literally so many other things that we normally would have to do on our own. We love you Susie!!
Joseph & Sara S.
Susie is a phenomenal agent to work with. We cannot say enough good things about our experience in buying a home and she deserves all the credit. She is extremely knowledgeable in the industry, does whatever she needs to get your questions answered, she's responsive, timely and was beyond helpful especially since we were first time buyers with LOTS of questions. Above all that, she is just a really enjoyable person to be around and we are so fortunate to have had the opportunity to work with her. I would highly recommend Susie!!
Greg & Jaime K.
Working with Susie was a very enjoyable experience. She has a lovely personality and great communication skills. She was able to handle our entire transaction while we were on a vacation out of the country. She met with all of our inspectors and an appraiser to get us the information we needed in a timely manner. She answered all of our questions and concerns and really guided us through the whole transaction. Susie had our best interests in mind and receives my highest recommendation.
Justine & Angelo C.
More Testimonials