Taylor Nelson
Real Estate Professional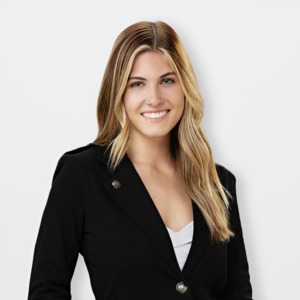 Having the right real estate agent means finding an agent who is committed to helping you buy or sell your home with the highest level of expertise in your local market. This is done through providing top-quality customer service to every client and every home. Taylor Nelson prides herself on being honest, timely, and always providing clear communication throughout the entire buying or selling process. Whether you are hoping to sell your home or are a first-time buyer, Taylor ensures that all of her clients receive an unrivaled concierge-style service driven by dedication and care.
Taylor was born and raised in San Jose, amidst the hustle and bustle of the Bay Area. After beginning her real estate career, Taylor moved her business down to Orange County, which she now happily calls home. She has dedicated years to learning this incredible area like the back of her hand in order to best assist her clients, providing thoughtful recommendations on everything from amazing neighborhoods to favorite local food spots, stellar schools, and the best pathways to the nearest beaches.
Now backed by the innovative & client-focused team at Villa Real Estate, Taylor supports the record-breaking John Stanaland group, offering access to incredible luxury listings and unparalleled client service. With impeccable communication and negotiation skills, a world-class team and network, and a steadfast determination to offer her clients the very best, Taylor is able to guide any client through any question or need in today's market.
Sold on 10/31/2022 32651 Rachel Circle
Dana Point, CA 92629
Sold on 8/30/2022 15206 Taylor Way
Tustin, CA 92782