Tim Carr
Villa Co-Founder, Real Estate Professional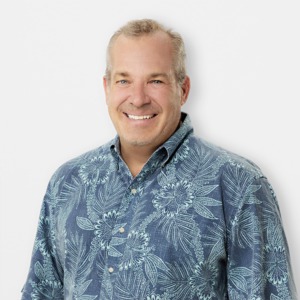 For the past two decades, Tim Carr has been one of the top-producing residential real estate agents in Orange County. At the same time, Carr has been the leading force behind the building and operation of the most successful real estate firms in the region. Now, he has co-founded the West Coast's most technologically advanced, client-centered, and marketing-driven luxury residential real estate brokerage: Villa Real Estate.
Carr's success is built on the cornerstones of extensive market knowledge, skillful negotiation, and strategic marketing. At the heart of his business model is his passion for working with clients and his unwavering commitment to delivering on their needs and objectives. The success of Carr's approach is evidenced by the fact that more than 90 percent of his practice is comprised of repeat and referral business – including that of Orange County's top homebuilders and lenders, who rely on him to represent their properties.
Tim holds an MBA from the University of California, Irvine's Paul Merage School of Business and often serves as a guest speaker at NYU and Pepperdine University, where he speaks to graduate students about trends in economics, business practices, and marketing strategies. He resides in Newport Beach with his family.
Testimonials
Tim Carr has helped my wife and me buy and sell my last 2 houses over 18 years. Tim and his team have always been very professional and made the process easy for us. I plan to use him should I need these services again.
Jim Warmington Jr. - Newport Beach
Tim and the Tim Carr Group performed exceptionally well selling my home for me in a timely manner along with a smooth transaction process. The entire team worked efficiently on my behalf resulting in a successful close. I recommend Tim Carr to both buyers and sellers looking for a professional real estate team with a vast amount experience and the ability provide exceptional service to his clients.
Scott Lanni - Newport Beach
I had the pleasure of working with The Tim Carr Group in late 2019. My mom passed away, and we had to sell our childhood home. Tim Carr came highly recommended by our family attorney. Upon meeting Tim for the first time, I was instantly impressed by his sensitivity towards our situation. Tim Carr, Heather Castner, Chris Maddy, Jenn Lanzner, and Kyla Johns truly worked so hard to get the job done! We had a very nice offer in 19 days! There were a few hiccups along the way with the buyer and buyers realtor, but Tim's group handled everything that came our way in stride! I highly recommend and would not hesitate to use The Tim Carr group again!
Lisa Kaiser - Costa Mesa
Thanks for a very professional job by all of the team.
Ray Wirta - Irvine
I want to express my sincere gratitude for making the experience a smooth, non-anxious and successful one. From the interview when we first met, I felt assured that you would be both helpful and comfortable to work with in addition to being very knowledgeable about the Newport Heights real estate market. We were very fortunate in having you as our Realtor and we'll always highly recommend you to others.
Merilee Hannahs - Newport Beach
More Testimonials