Tracy Bowie
Real Estate Professional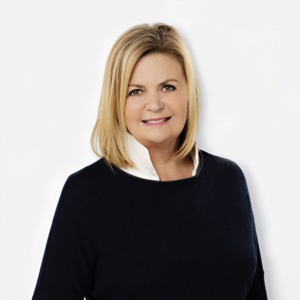 Possessing the rare and requisite skills to excel in an extremely competitive marketplace, Tracy Bowie is a force to be reckoned with among Orange County's highest producing realtors. A Newport Beach native with a Business Degree from University of Southern California, Tracy's achievements include landmark sales and current representation of some of the area's most discerning clientele . With integrity and authenticity Tracy employs her innate understanding of this area,. Her wealth of knowledge and history with neighborhoods from Bay fronts to beach cottages make her a valuable asset to buyers and sellers. She possesses an expert eye for architecture, design and renovation potential. Able to provide unmatched client strategy whether for an investment or personal home. Her tenacity and acumen contribute to her skills as a negotiator. A focus in the exclusive communities of Newport Beach Corona Del Mar, and Laguna Beach, Tracy is rapidly ascending within the luxury property agent sphere, and is widely regarded as a trusted professional by her company and industry colleagues.
Testimonials
From our first introduction to Melissa Barnes and Tracy Bowie, through to the close of our escrow, they never stopped holding our hands. Their steadfast willingness and desire to meet "our" needs while keeping us in "our" comfort zone, was the perfect formula for our family during the process from search to actually buying the right home. My taste in a home varied from my wife's. I don't think that's uncommon. Tracy and Melissa were tasked to find middle ground for my wife and I. They listened. They did their homework and they found compromise. They successfully executed the complicated tasks behind the scenes, so when time to present to me and my family; all things were simple. These gals get it. Share what your needs are, and let them loose and do their thing! Peace and comfort is certainly around the corner for anyone who hires their talent. Thank you Melissa and Tracy for a wonderful experience.
DAVID AND KIM
"We met Tracy about 8 years ago when she knocked on our door regarding a neighboring property that we owned. She truly had a buyer (not one of those "I have someone looking for a property in your neighborhood..." solicitations we all receive from time to time) and we were not even selling - but we did. The transaction was complete in less than 30 days. This was the beginning of a wonderful friendship. We have continued to work with Tracy on several other transactions. She knows Everyone! She loves putting people together and it isn't just about "the deal" - Its truly about the relationships."
KIMBERLY ROBERTSON
"Tracy listened to my concerns and we talked through and came up with the best strategy She was great on followup and the property sold in three weeks!"
LORRAINE O.
"Tracy has helped me on a number of real estate decisions which has made my decision process both easy and lucrative! She has great vision which is a talent and trait that I have never found in other realtors. Tracy has an uncanny ability to see beyond what is in front of her and beam forward to what can be. She is incredibly strong on the financial end to ensure that her client is getting what they expect and that the product meets their expectations. Tracy works really hard to be sure that what she delivers exceeds her clients expectations. She made me feel that I was her most important client even though I know she had a lot of other work in her portfolio. Once you work with Tracy you'll not ever want to work with anyone else."
J. KLIPPERT
"Tracy is extremely knowledgable about the industry. She has incredible vision and is able to see the beauty in a property as it is, as well as the beauty in what it can become. As a first time home buyer I did not know much about the process and Tracy was very patient in walking me through several properties, she taught me what to look for, and even walked me through the paperwork process."
AEKLIPPERT
More Testimonials