10 HOME STAGING TIPS TO SELL FASTER AND FOR MORE
Posted by Villa Real Estate on Tuesday, May 2, 2017 at 9:00 PM
By Villa Real Estate / May 2, 2017
Comment
Pictured above: 2095 Temple Hills Drive, Laguna Beach. Listed by Mike Johnson.
First things first: staging your home is almost guaranteed to get you more money.
In fact, according to a study done by the National Association of Realtors, 96% of real estate agents representing buyers agree that proper staging has a positive effect on the buyers' view of the home. 71% of Realtors® believe that home staging increases the actual dollar value of the home. And of those, 34% believe that it increases the dollar value of the home by at least 10% or more.
As we discussed in our previous article about home staging, it is designed to bring out the property's good qualities and give potential buyers a better canvas on which to imagine their future lives in the home. That article outlined 10 home staging tips you can use to prepare your home before putting it on the market.
Here are 10 tips to follow to sell your home faster and for more:
1. TIDY YOUR CLOSETS
?This includes bedroom closets, the coat closet, any storage or linen closets. A clean closet with only a few clothes in them (like the season-appropriate items you're actually going to wear) is going to make the right impression on a buyer. A crowded closet feels small, while a clean closet looks open and spacious. The key is to provide an environment where buyers can imagine their clothes in the closet, by making the closet look as spacious as possible.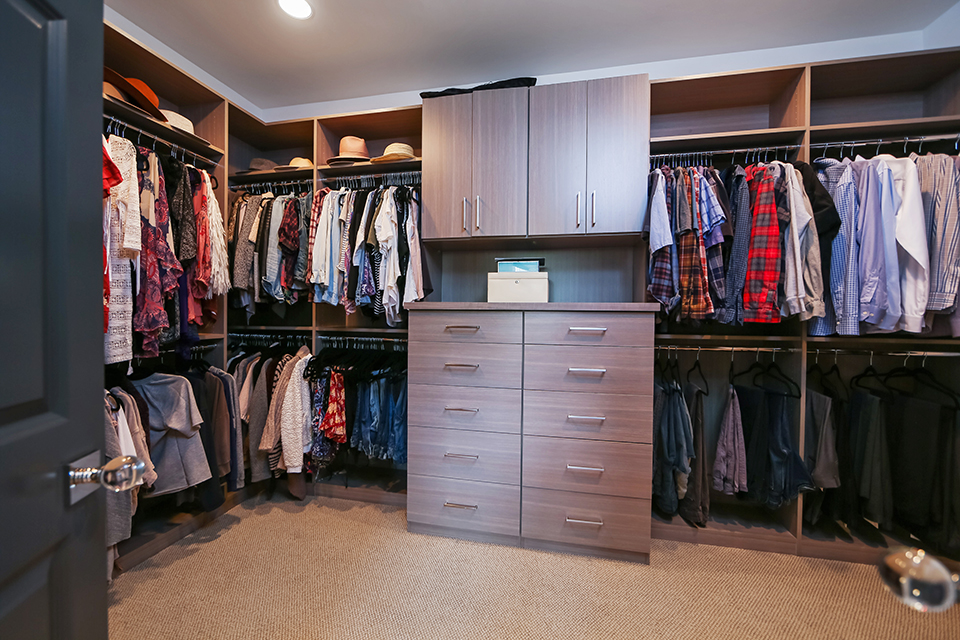 ?
2. UPDATE THE FRONT DOOR
?In a previous post, we mentioned that replacing your front door is one of the highest-ROI improvements for home value. If it's in your budget and it makes sense, swap out your front door for a newer, more stylish piece. Go for a color that will contrast well with your home's exterior color. A quick, less expensive fix would be to update the hardware or paint on the front door. A fresh coat of paint can make years of wear and tear simply vanish. While you're at it, try also replacing your welcome mat. It's not an expensive upgrade, but putting a nice, new, high-quality welcome mat can make a huge difference.
3. FINE TUNE YOUR CURB APPEAL
?Along with reviving your front door and doormat, there are a lot of things you can do to liven up your home's curb appeal. Start by cleaning up the landscaping: mow and reseed the lawn, or add fresh sod, and plant some blooming flowers. Add fresh mulch to flower beds. Trim the bushes. The key is to make it look like you tend to it regularly. Next, take the time to wash your windows: inside and out, including the screens. You don't want any mold or hand prints marring your windows. Finally, add a few finishing touches: power wash the siding and walkways, and easy-to-read house numbers.
4. ORGANIZE THE LAUNDRY ROOM
?Most of the time, our laundry room utility set up just looks like clutter, and buyers don't like clutter. The easy way to organize the laundry room is to get a few matching canvas bins or baskets and use them to store detergents and other laundry supplies on shelves above the washer and dryer. Also, take advantage of any built-in storage, such as cabinets, that your laundry room might have. Make sure to take a before and after picture so you can amaze yourself at how much better it looks.? ?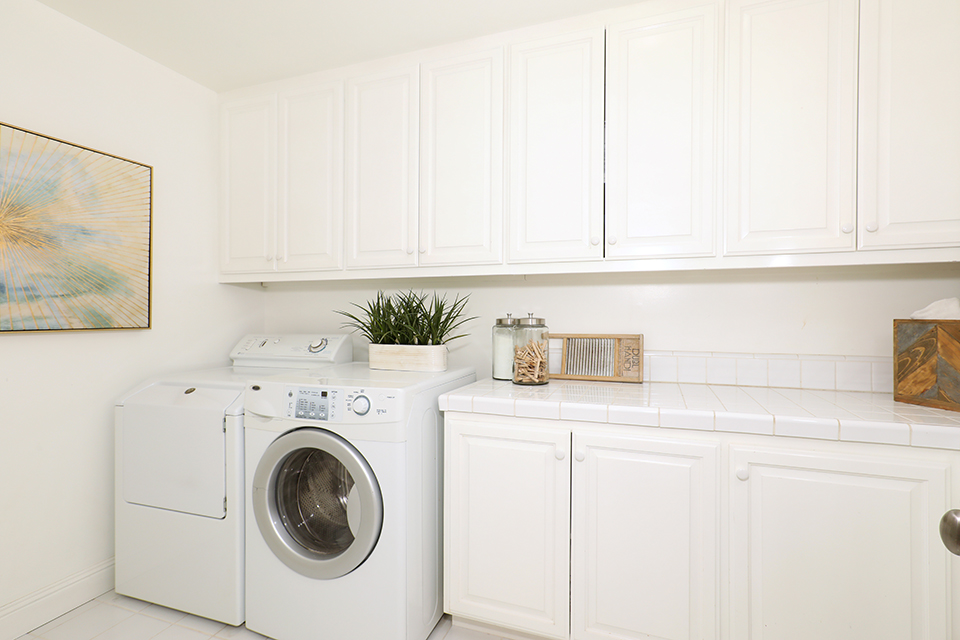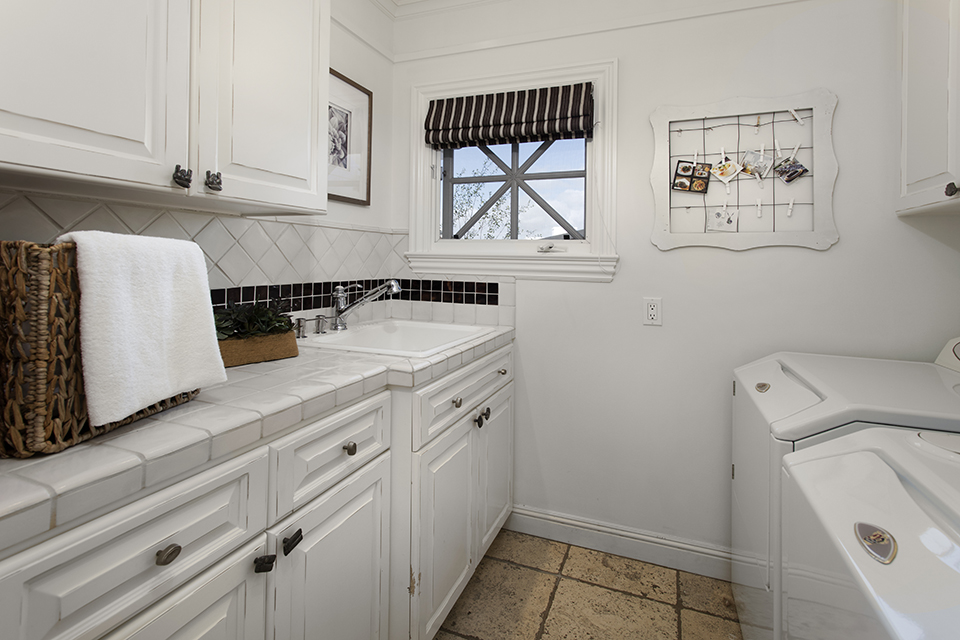 5. PETS
?Two things to note here: 1. If possible, temporarily relocate pets to stay with friends or family, or if your family is staying elsewhere during the showing, consider bringing them with you. 2. Remove pet items. This includes toys, food bowls, and litter boxes. If you take the time to remove your pet from the house, you should also put away all their toys. The point is to make it look as though you don't have pets. We understand that you love your pets, but it's a lot easier to keep a house clean and smelling fresh when pets aren't in the mix and their stuff is out of sight.
6. CULTIVATE NATURAL BRIGHTNESS
?Natural light is your best friend. Buyers are always on the hunt for those sources of beautiful sunshine. Make sure your windows are unobstructed, and cultivate as much natural light as possible. If you need to, add some bright artificial lights to complement and make sure there are no dark and uninviting corners. This will create the illusion that the natural light extends even to those far corners of the living room and bedrooms, even if it doesn't quite make it.
7. STYLE THE TABLES?
The key here is to style without crowding the space. For the dining room: decorate the table so that its not uninviting and bare. Large vases and floral arrangements can seem overly formal, so opt for smaller sets of centerpieces, dishes, and wine glasses. For the living room: decorate the coffee table with a classic, chic setup. A nice centerpiece should do the trick. Generally, the rule of thumb is to go big in the center and then build outwards with smaller items. Just try to keep it as minimal as possible without being bare.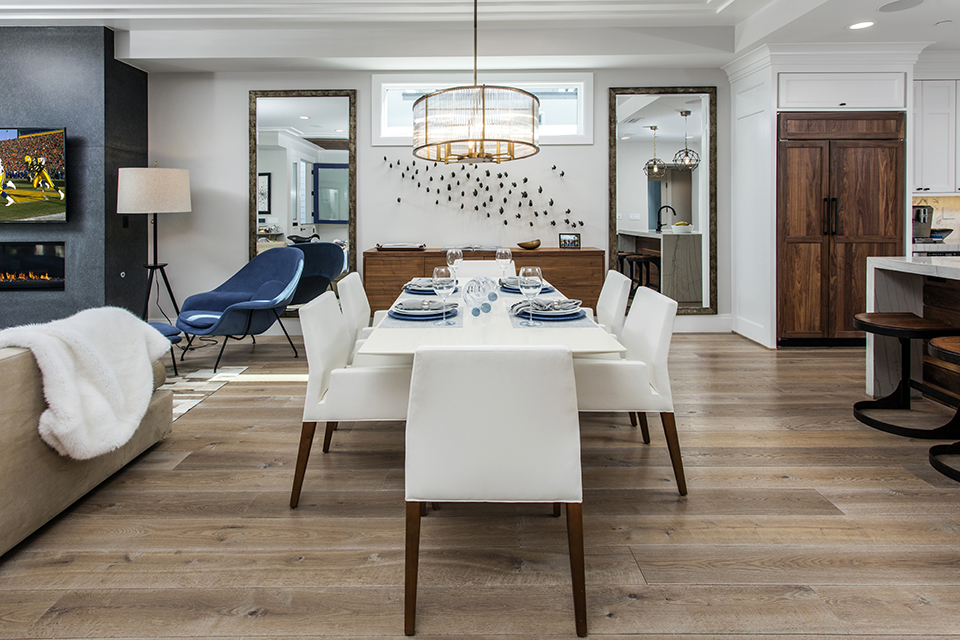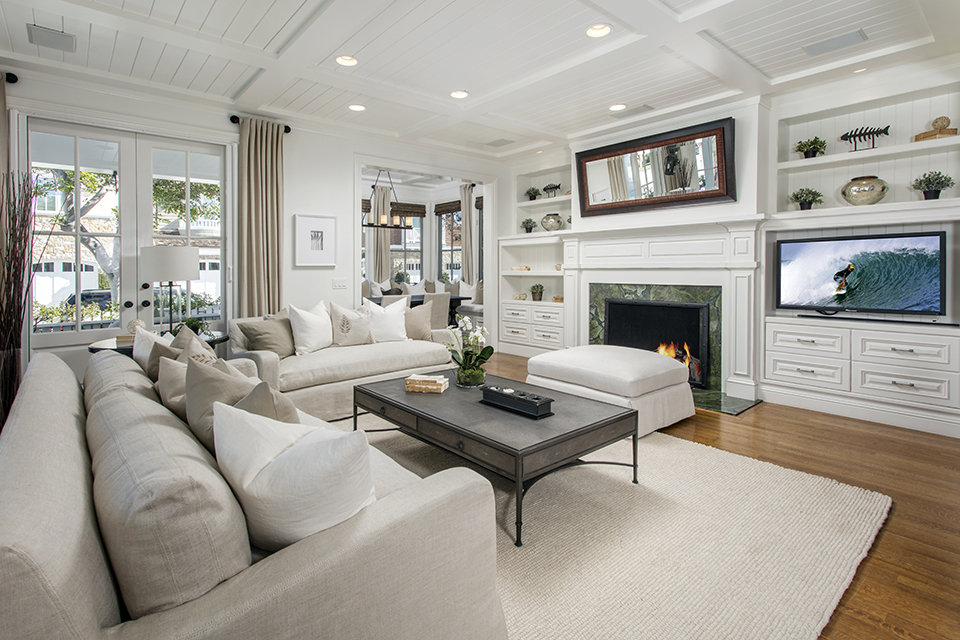 ? ?
8. PURGE FURNITURE
?Take out a few pieces of furniture. For example, removing a bulky—albeit comfy—chair can make a huge difference on the amount of open space a room has. That extra bookshelf that is just holding a few knick-knacks? Put it—and the knick-knacks—into storage until you are in your new home.
9. REARRANGE TO SHOW MORE SPACE
?In addition to purging some furniture, you can also rearrange to show off the space better. Clear all room entryways and exits of chair or tables that might encroach on free-flowing movement throughout the house. This doesn't mean pushing all the furniture against the wall and as far away as possible. Conversation areas around a table are warm and inviting and a nice way to showcase different spaces for different uses.
10. TAKE A FRESH LOOK AT THE KITCHEN
?Start by clearing off the counters. It's way too easy to accumulate a mass of objects on the kitchen counter. Think about your toaster, coffee machine, espresso machine, mixers, canisters, cutting board, knives, spices, cooking utensils… Maybe pick three of these things to leave out when staging your home, and find a good place to store the others. Next, organize under the kitchen sink. Make sure there are no leaks in the plumbing under the sink, then use new shelf liner and organize underneath. Believe it or not, this is a popular place for potential buyers to look, so make sure it looks good!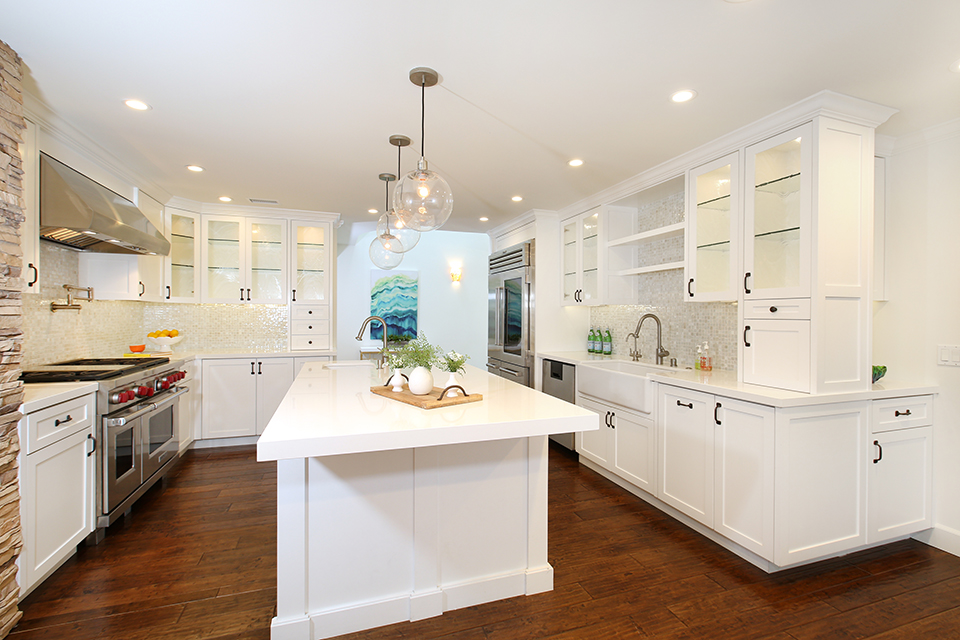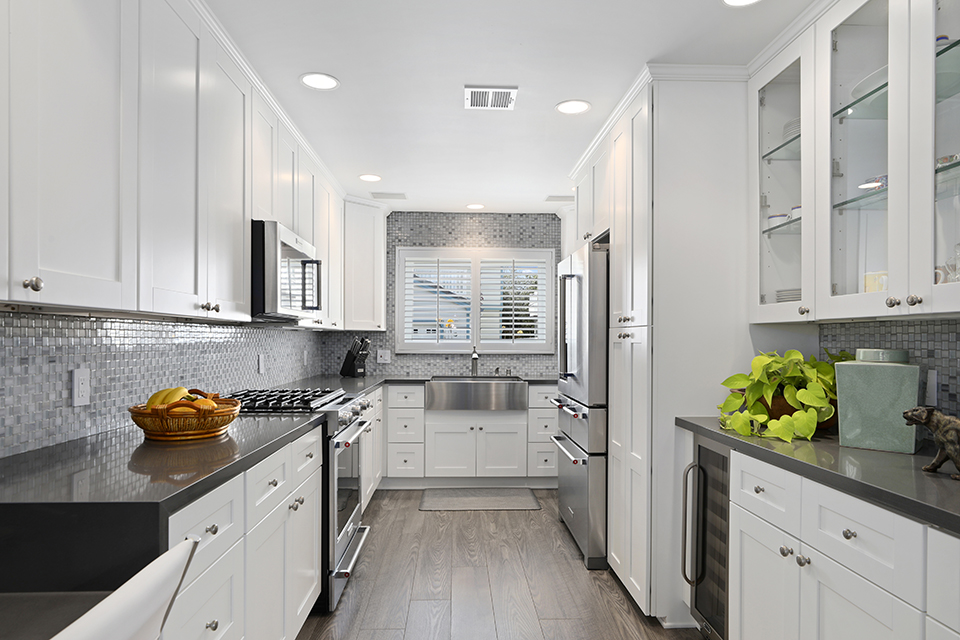 Staging is almost guaranteed to get you more money out of your home when selling. The National Association of Realtors says that proper staging can raise your home's value as much as 20%. These steps serve as a good guideline and starting point, but your real estate agent can assess and hire a professional stager who will make sure your home is staged in a way to attract the most buyers, and to make your experience as smooth and enjoyable as possible.
RELATED LINKS
National Association of Realtors® Home Staging Profile
10 Home Staging Tips: Where to Start
2095 Temple Hills Drive. Listed by Mike Johnson