5 Luxurious Bathroom Renovation Ideas
Posted by Villa Real Estate on Tuesday, September 5, 2017 at 9:00 PM
By Villa Real Estate / September 5, 2017
Comment
Pictured above: 21 Montage Way, Laguna Beach. Listed by Shana Spitzer and Laura Roche.
We have witnessed some beautiful bathroom makeovers. From HGTV's hit shows to some of Villa's own listings, there is no shortage of inspiration. If you are thinking of renovating this integral room, take a look at our list of amazing upgrades and design trends as a starting point.
1. Upgrade Lights and Fixtures
Dated lighting can really take away from an otherwise great bathroom space. What's better is that new lighting fixtures are a rather inexpensive and easy upgrade with all the options for new, modern pieces. And while you're upgrading the lighting, try also replacing the fixtures throughout the room with a matching metal that compliments the style and colors of the bathroom. This includes all door handles, drawer pulls, and towel bars.
2. Classic Whites
Just like a good pair of jeans, classic white subway tile never goes out of style and can be paired with almost any look. This timeless design element can be the base for an industrial or beach chic, or you can dress it up with traditional-style furniture and fixtures for a more classic look. Pro tip: white subway tile is best used with a dark grout, such as a medium-dark gray. This is especially helpful in the bathroom, where it runs a greater risk of getting stained.
3. Media and Music
Whether it's purely for relaxation or for practical purposes, incorporating electronics into the bathroom is becoming more popular and more common. Wireless speakers, Bluetooth devices, and docking stations can be incorporated into mirrors, showerheads, and vanities quite easily. A strategically-placed TV can keep you up-to-date on the latest news and weather while getting ready for your day. And that same TV could be paired with a glass of wine and some Netflix for a relaxing soak in the tub after a long day.
4. Heated Floors and Towel Warmers
It's the little luxuries that really elevate everyday life. And sometimes, that luxury can come in the form of a little extra warmth. Warm toes and a warm towel can make all the difference on a cold winter morning. And whether you go with an electric of hydronic (water) radiant floor heating system, it works best with natural stone and tile because their thermal properties hold the heat better.
5. Ease of Use
In recent years, with the rise of essentialism, minimalism, and ergonomic design, practicality is coming more and more into the spotlight. Cue things like no-threshold showers, comfort-height toilets and vanities, and side-mount faucets. These items are all gaining popularity for their practicality. In addition, curbless showers are easier to clean and they make your bathroom look bigger.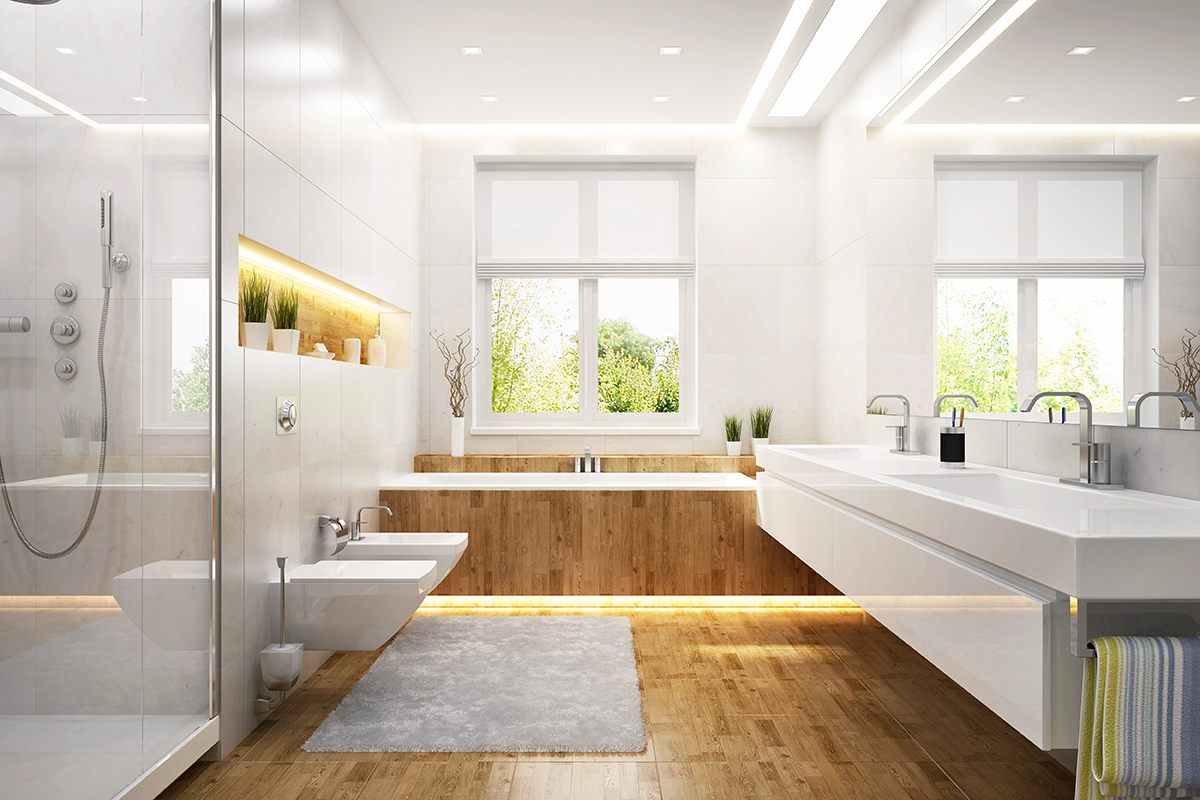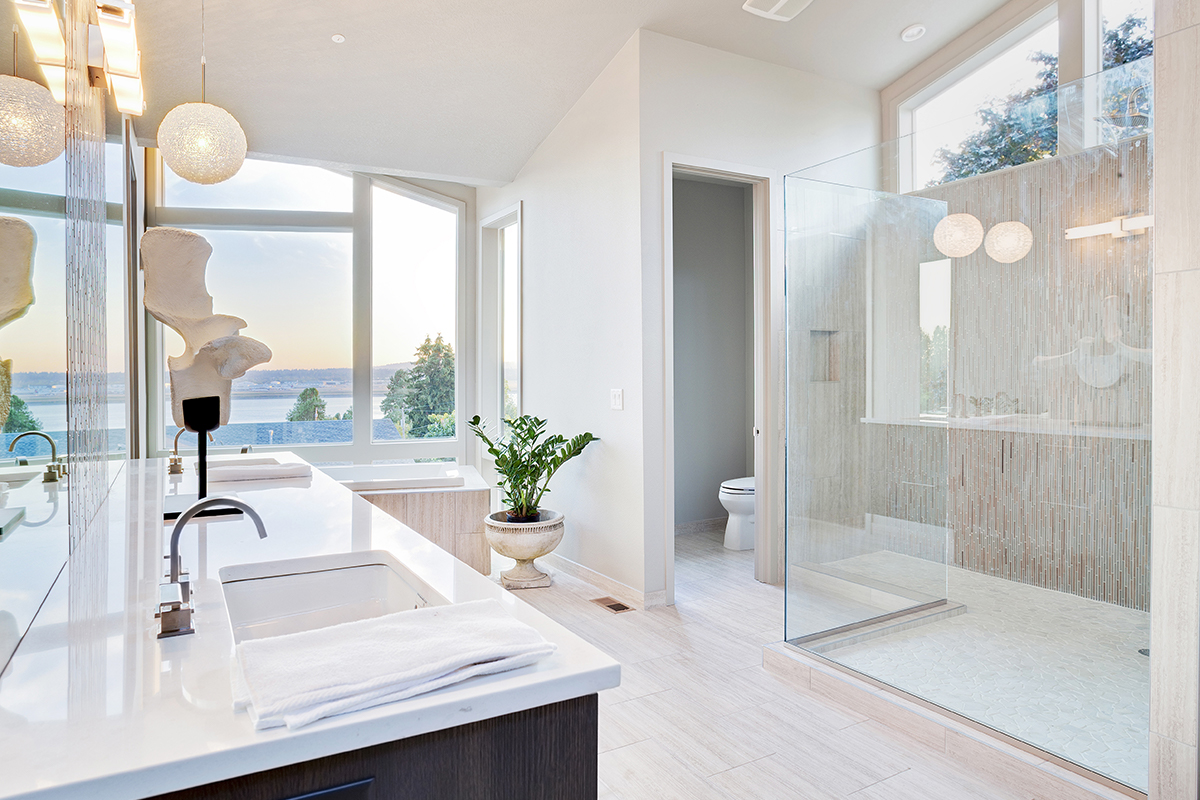 Your bathroom should be your own personal retreat. If that means including a steam feature, multiple rainfall showerheads, heated floors, a towel warmer, and a stereo system, then that is exactly what it should have. What upgrades would you like to make?
For even more inspiration on your bathroom remodel, check out these photo galleries by HGTV: