Best Dining Rooms to Bring Family Together
Posted by Villa Real Estate on Wednesday, December 4, 2019 at 8:00 PM
By Villa Real Estate / December 4, 2019
Comment
126 Via Koron, Newport Beach
Listed by Jon Flagg with Villa Real Estate
With the constant reminder that the holidays are drawing nearer, we try to forget the pressure of gift-buying and meal-making in efforts to focus on what really matters at this time: bringing the family together. Truth be told, nothing beats the excitement of humiliating family anecdotes around a nice, warm meal. And there's no better way to solicit a range of expressions than by having the ultimate welcoming dinner space! We've compiled some of our favorite dining areas to inspire your next get together.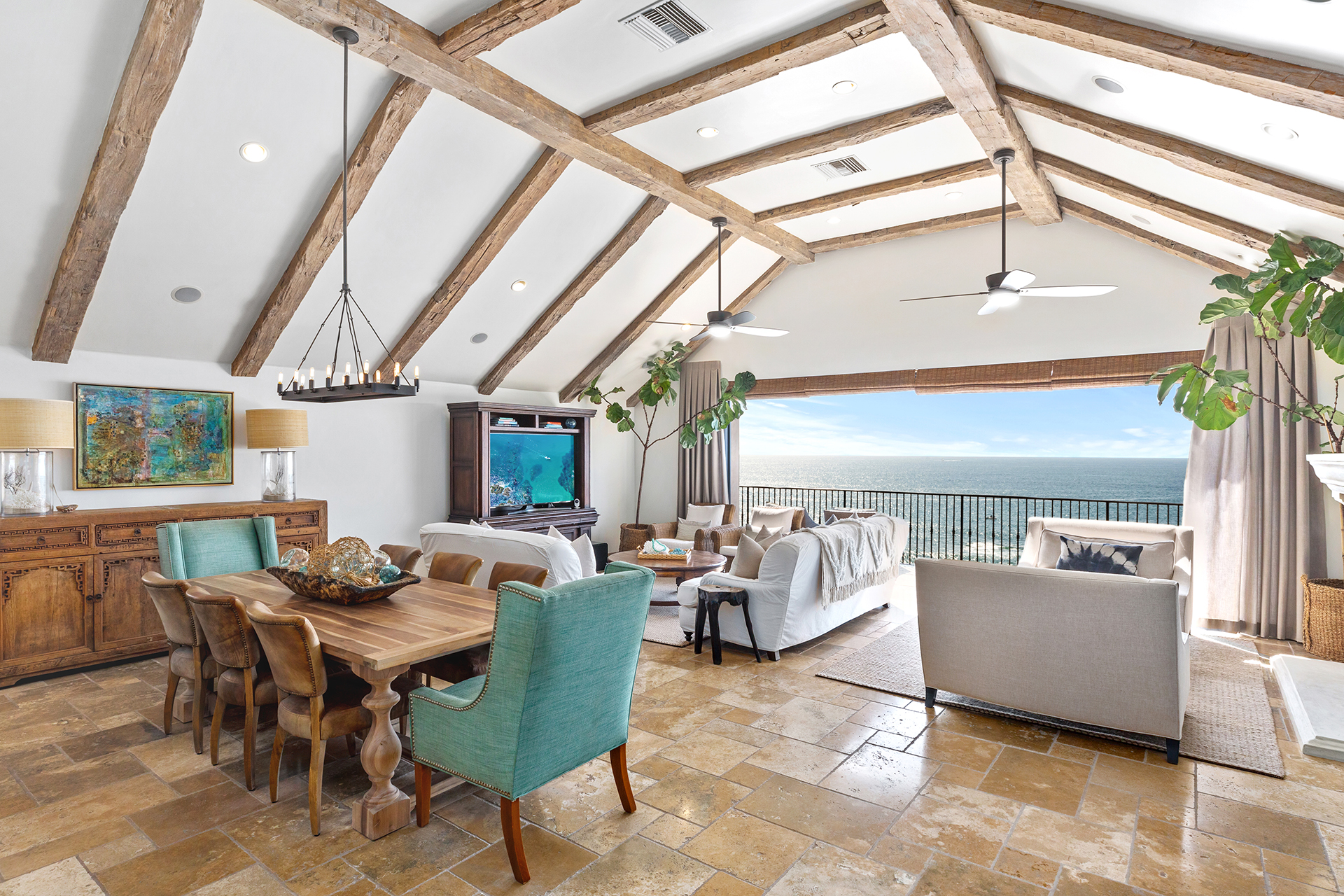 92 S La Senda Drive, Laguna Beach
Listed by John Stanaland with Villa Real Estate
Picture a lovely evening gathered in front an endless view of the ocean. The pacific waves crashing are sure to cast the perfect background noise to your festive party.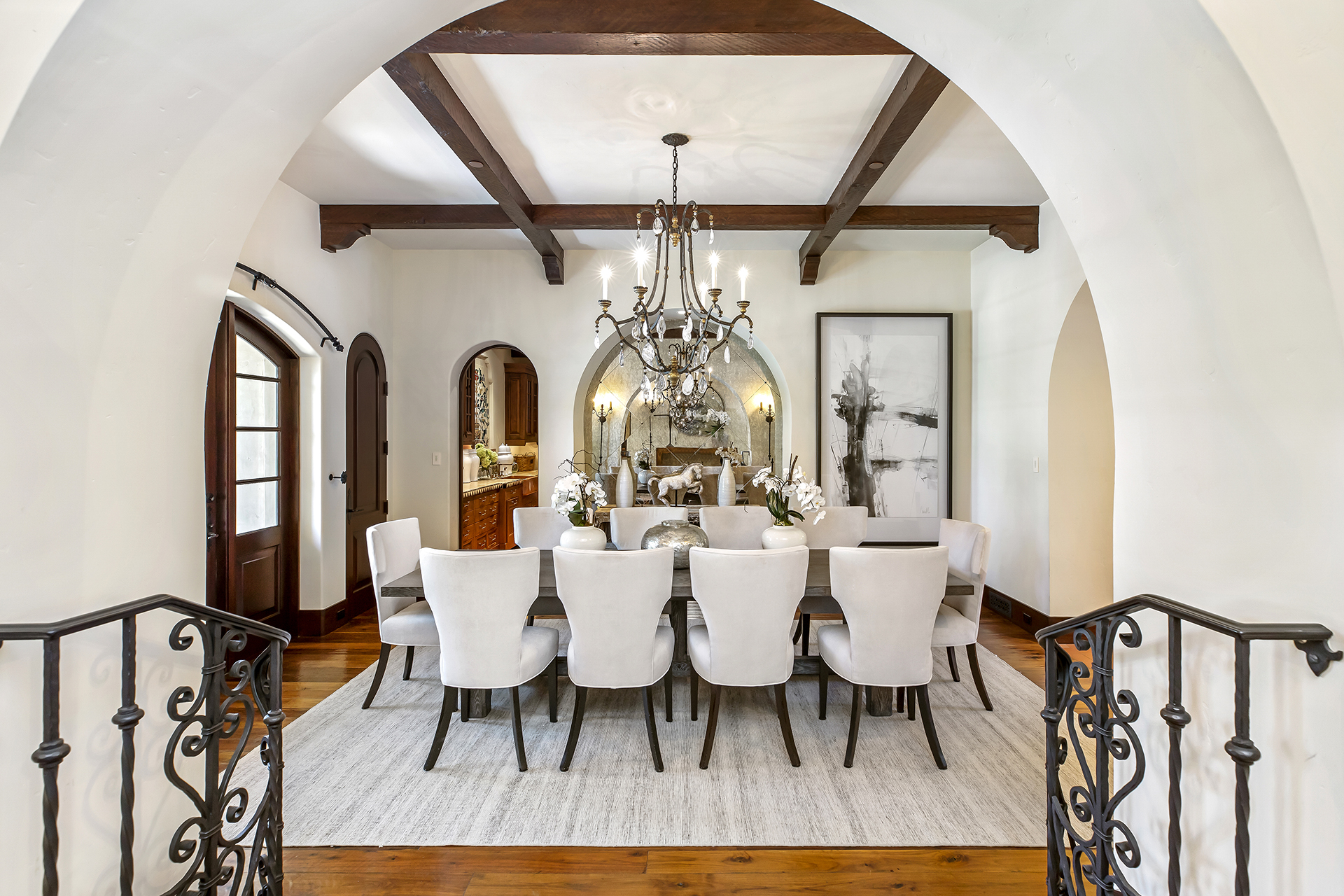 1 Troon Drive, Newport Beach
Listed by Charlie Price with Villa Real Estate
Pure luxury exudes from this classy dining room look, providing an unparalleled dining experience for your family. An inviting entrance adorned with contemporary metal railings guide guests straight to the seating area, where laughter is sure to fill the isolated room.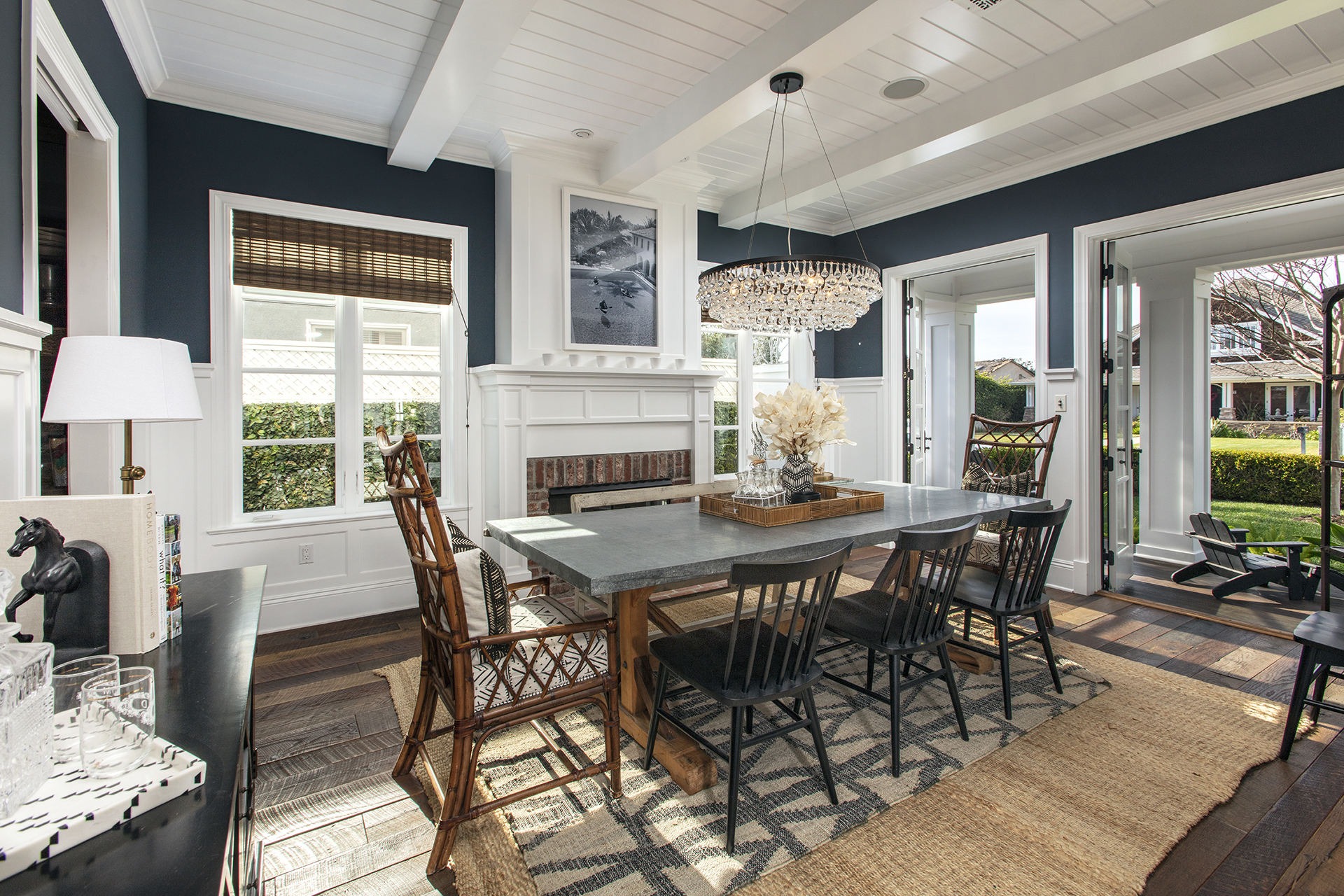 446 El Modena Avenue, Newport Beach
Listed by Tracy Bowie and Melissa Barnes with Villa Real Estate
Weaving in farmhouse-style decor presents simplicity grouped with that homey feel we so strongly yearn for around the holidays. Pairing the look with an elegant, yet subtle, overhead chandelier gives the room a proper touch of modernity without overshadowing the gentle nature of the space. Simply by looking at this room, you know the homemade meals prepared the next room over will be delicious!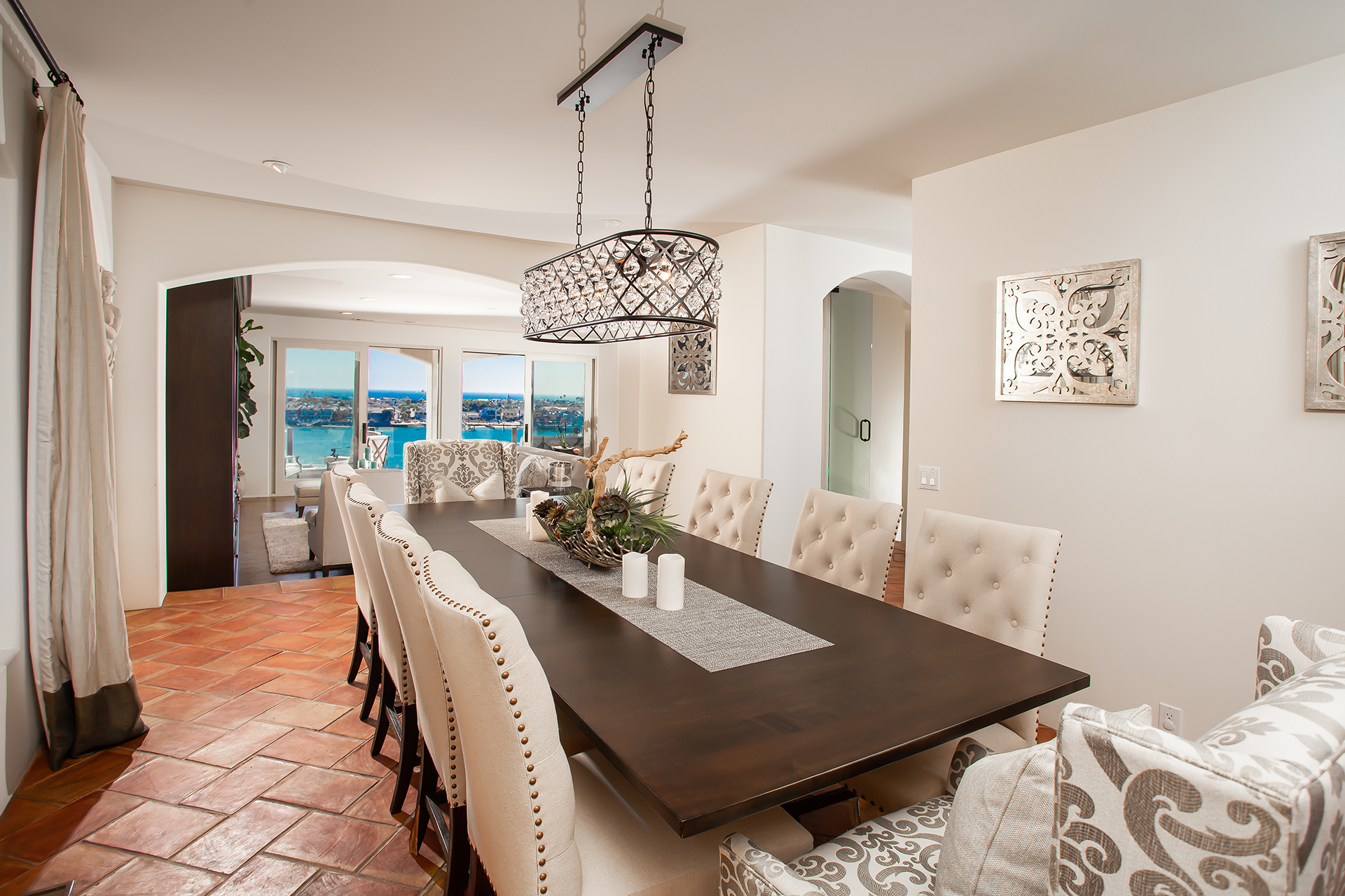 2301 Pacific Drive, Corona Del Mar
Listed by Leo Goldschwartz and Natalia Prozorova with Villa Real Estate
Another coastal home with a stunning view to the ocean. We can't help it! These are the homes we just can't get enough of. With a view like this, you can expect to be hosting every year. On the bright side, you get to keep all of the tasty leftovers!
At the end of the day, it doesn't matter where you are, but who you are with. These dining areas would be nothing without a family to fill the seats. The best thing about these rooms is that they encourage your family to join together and share in truly unforgettable (and somewhat chaotic) moments.
So sit back, relax, and enjoy the unrivaled adventure of a family reunion!