California Dreaming: All the Way Up the Coast
Posted by Villa Real Estate on Tuesday, February 25, 2020 at 8:00 PM
By Villa Real Estate / February 25, 2020
Comment
Spring is just a short month away, and we thought it would be the absolute perfect time to start planning a road trip. California's golden coast will put you in a state of awe year-round, but we prefer the warmth without the crowds. Along this road, you will find a range of beautiful cities, each unlike the rest. From San Diego all the way to San Francisco here are the stops needed to complete the ultimate California Coast road trip.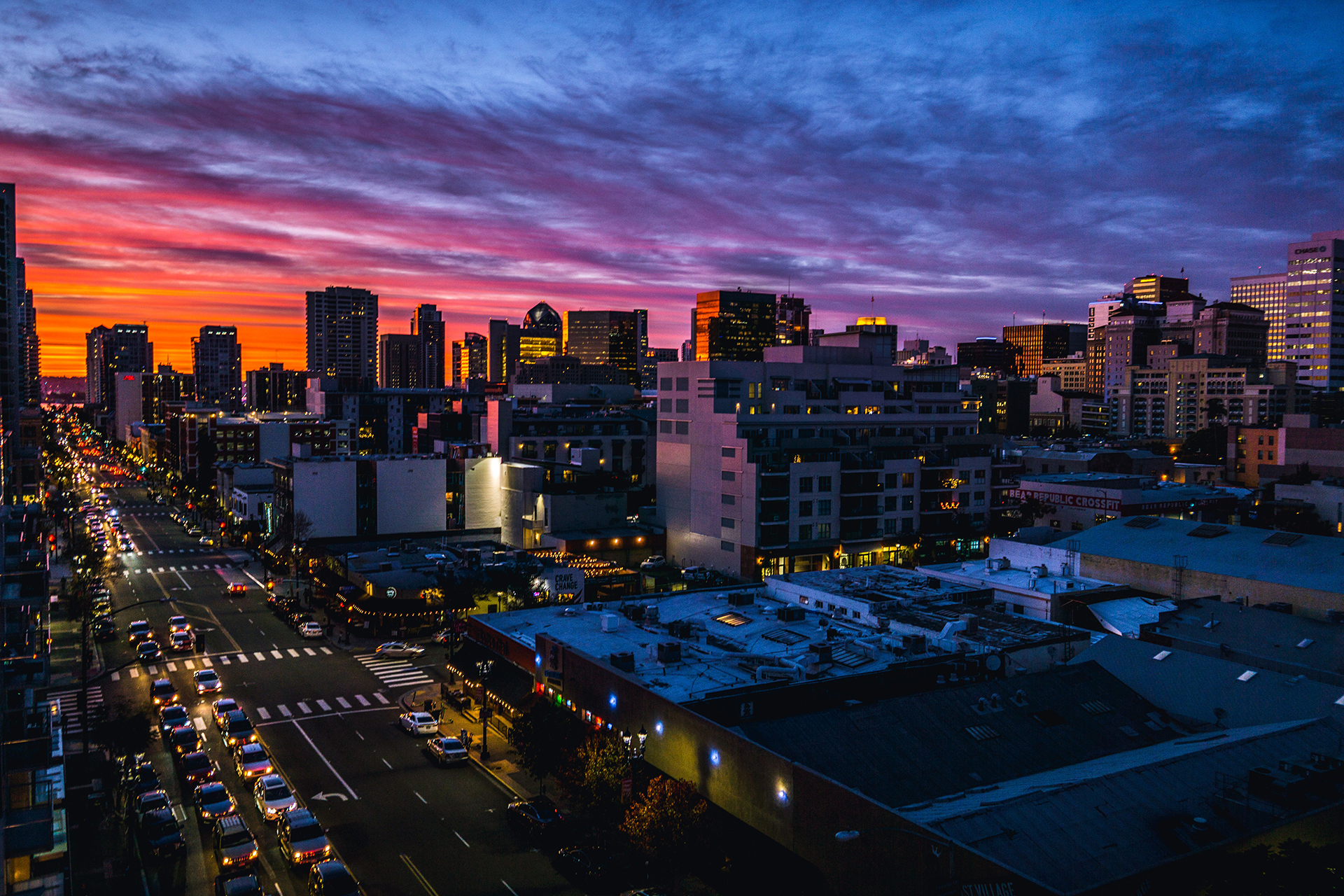 Stop 1: San Diego
The largest city on this itinerary, San Diego has everything to offer its visitors. From multiple amusement parks to scenic beaches to historic areas, you could stay in this amazing place for months and not get tired of it. We've only included a few prime spots we think you should really take advantage of while you're here.
What to see –
Spend all day at the San Diego Zoo, where you can observe over 3,500 animals pertaining to more than 650 species/subspecies! Amongst the largest zoos in the world, it is the most visited here in the United States.
Take a stroll at Embarcadero, where you can enjoy numerous shops and eateries. Explore the San Diego Maritime Museum, home to the historic USS Midway.
If you have more time, other entertaining spots include La Jolla, Old Town, Seaport Village, Coronado Beach, and Point Loma.
Where to eat –
Definitely set apart some time in your day to walk around Gaslamp Quarter. There are nearly 100 beautifully preserved historic buildings in this district transformed into restaurants, breweries, and nightclubs. You'll find all sorts of food in the area so you won't want to miss it!
You can be sure to find several fine-dine restaurants along Embarcadero with stunning after stunning views. We recommend having dinner here and seeing the Coronado Bridge gleaming against the night sky.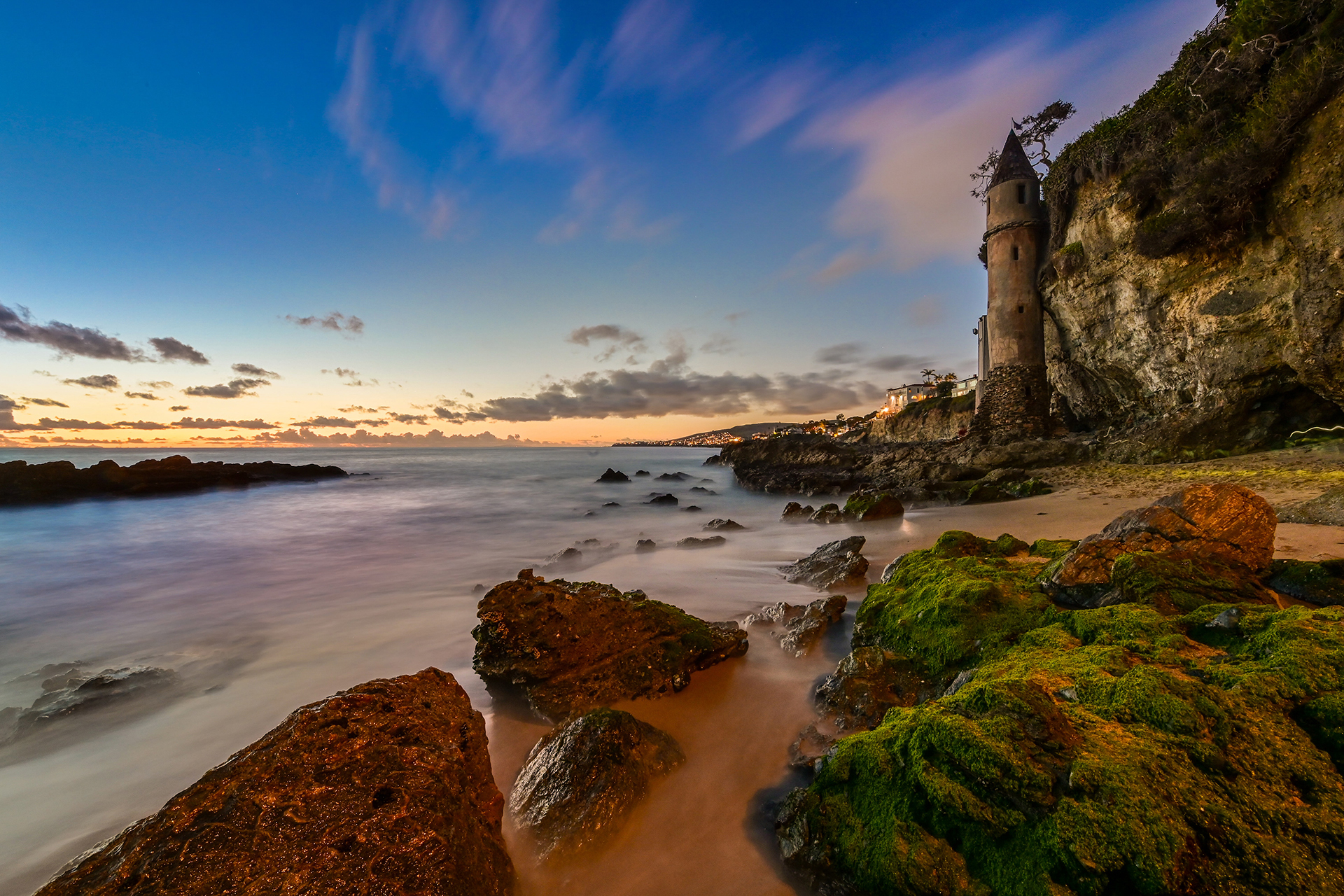 Stop 2: Newport & Laguna Beach
Both Laguna Beach and Newport Beach are much smaller in size and sit side-by-side. They have become well-known for their exquisite, luxury homes as well as gorgeous beaches. Think about spending at least a few hours here, although you might never want to leave.
What to see –
Walk down the narrow sandy beach and along turquoise-colored waters to the north end of Victoria Beach in Laguna. This beach has been made famous by a man-made pool featured in distinguished photographs along with its hidden "pirate tower." Let's just say, you'll want to bring a camera.
Bring out your inner child at the Balboa Fun Zone on Balboa Peninsula in Newport! There's a colorful ferris wheel overlooking the ocean and stunning coastal homes.
Both Laguna Beach and Newport Beach have countless boutiques, art galleries, and shops along the coast, so you can make small stops throughout!
Where to eat –
Broadway by Amar Santana is a local favorite in Laguna Beach. You can savor various specialties influenced by different origins. Some of our favorite menu items include Grilled Charred Spanish Octopus, Hickory Smoked Beeler's Pork Chop, and Herb De Provence Lacquered Duck Breast.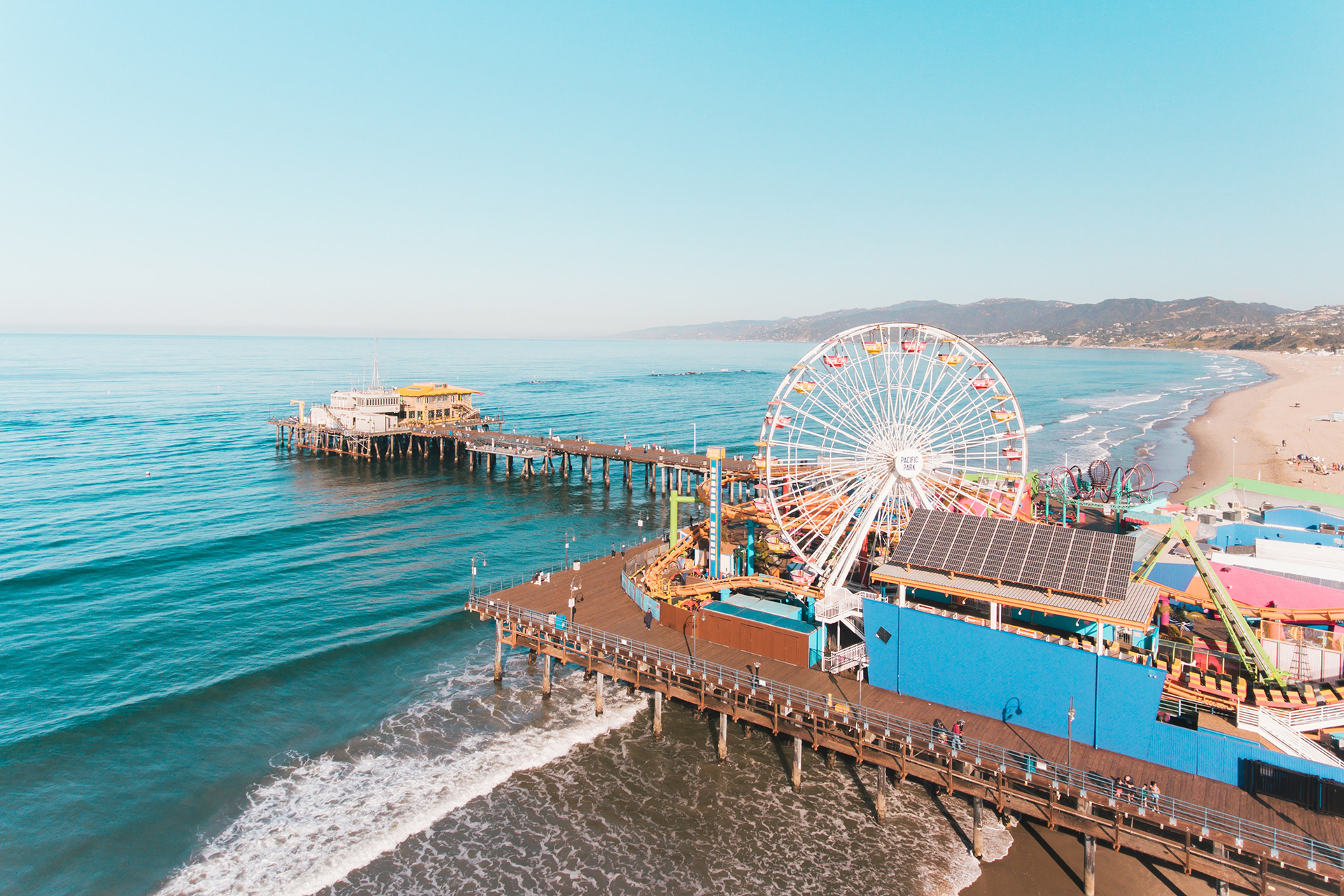 Stop 3: Venice/Santa Monica
Both Venice and Santa Monica have a reputation of sheltering the free, bohemian spirits that dwell there. Inventive street performers, murals painted by creative artists, and roaming nomads is what you'll find here. This is the time to embrace the power of a flower child!
What to see –
Pull up to the many parking areas near the Venice Ocean Front Walk where you will encounter talents you might have never seen before! Skaters, magicians, and dancers are the norm along this street. Rent a bike to ride along safely divided paths and find your way to the Santa Monica Pier.
The Santa Monica Pier features the iconic Pacific Park, the backdrop for a great deal of movies and television shows, complete with several rides including a carousel, roller coaster, and even bigger ferris wheel than the one in Newport Beach. There's also an arcade in case you haven't experienced enough fun.
Where to eat –
Just a few blocks away from the pier, you'll uncover the third street promenade. Give yourself some time to experience this ultimate shopping destination. While you're here, stop at one of the many trendy restaurants to catch a bite. You'll generally find well-known chains, but if you want to eat local, you won't have a problem either!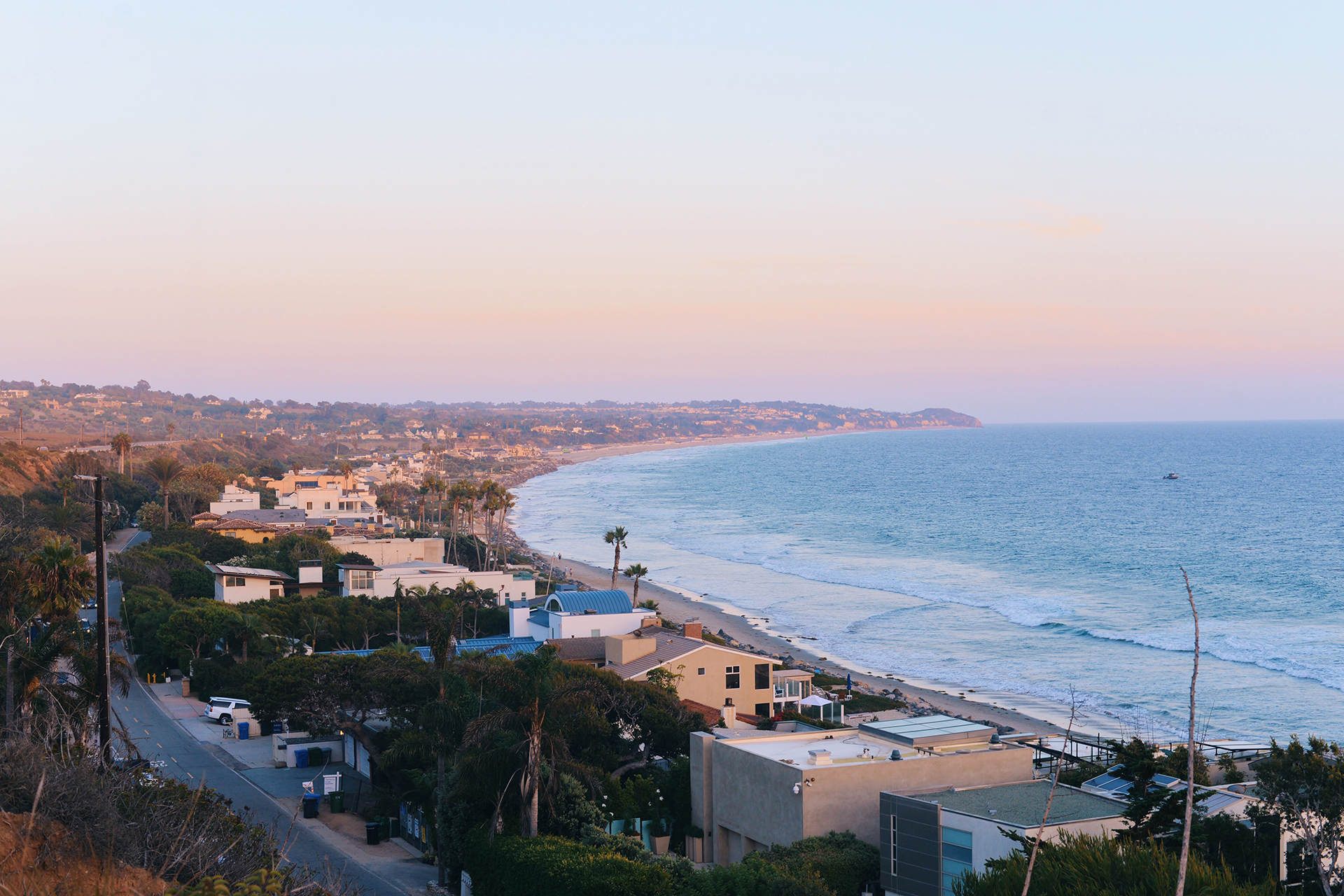 Stop 4: Malibu
Recognizable by the countless celebrities who have lived in this area, Malibu is a precious gem on the California coast. Due to the fact that it is extremely difficult to develop here, the community has remained small and many of the mountains untouched, giving it its own personal charm.
What to see –
The Getty Villa is home to late J. Paul Getty's extended collection of sculptures and paintings of European empires. It's located on the property the oil tycoon once lived in, and now remains as an educational center and museum. The grounds are truly spectacular, and share historic antiquities from ancient times.
Where to eat –
A Kardashian favorite, Nobu is the place to indulge in high-end dining. Other great options nearby are Mastro's Steakhouse, and Geoffrey's, which serves the most delicious seafood. All are accompanied by majestic seaside views.
Paradise Cove Cafe is a cool local joint, perfect for enjoying a sunset with a cold beer in hand, since it's the only place you can drink alcohol while physically sitting on the beach!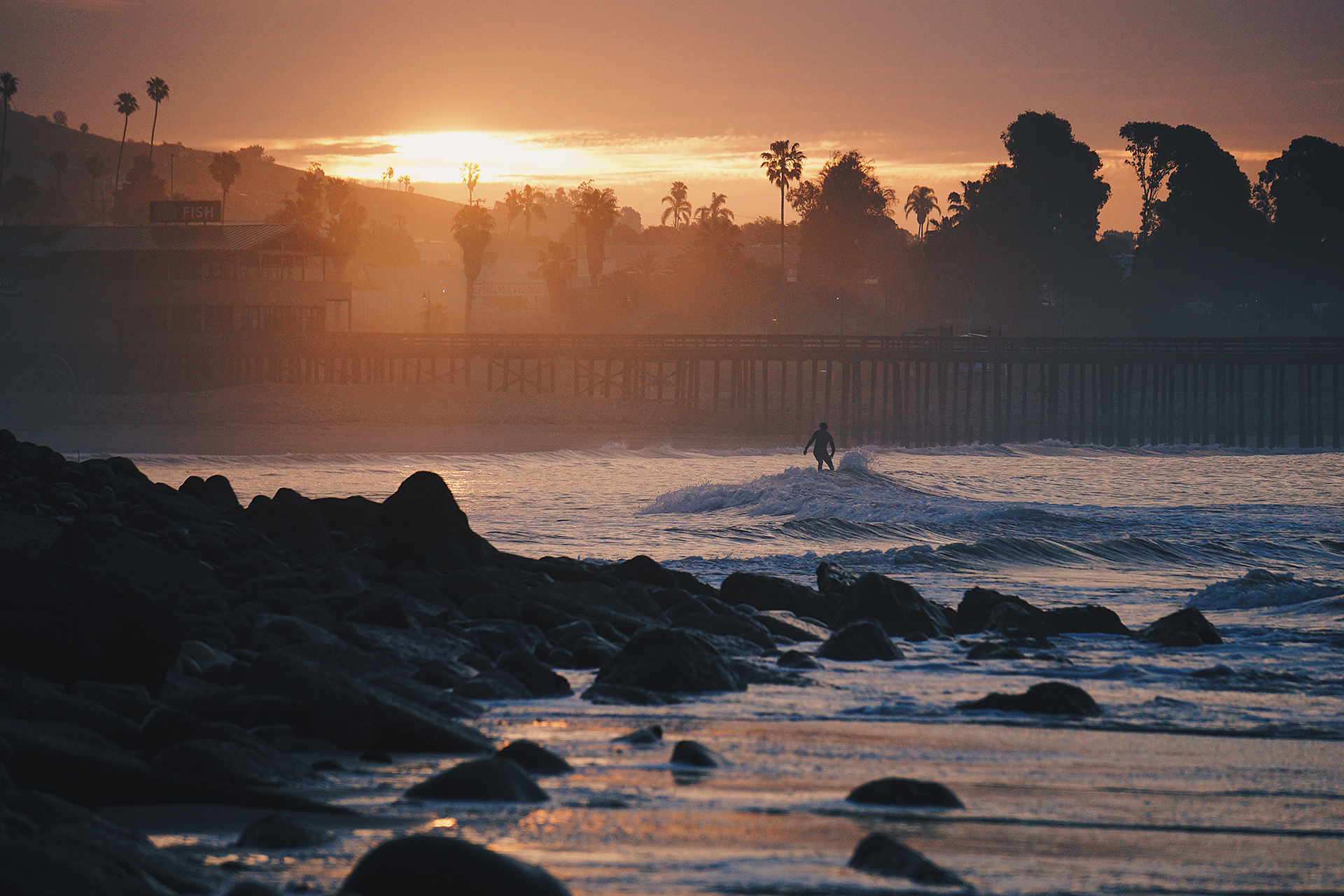 Stop 5: Ventura
This will be your first contact with what's considered here to be a charismatic, little beach town. Ventura welcomes its guests with open arms and a warm smile, making any foreigner feel as though they were part of the close-knit community. Despite it being more miniscule in relation to other stops, in no way does it mean it's lacking.
What to see –
You'll grow to love Ventura for its locally owned shops containing the most unique combination of items. The downtown area is overflowing with family-owned antique stores, quirky boutiques, exclusive art galleries, and more thrift shopping than you can imagine. It draws in a young crowd, eager to discover all sorts of diamonds in the rough.
Just off of the 101 freeway lies Surfer's Point, where you can take a minute to view remarkable surfers dancing with the waves. Relax on the beach while taking in the breathtaking views this beach has to offer.
Where to eat –
The choices you have here are endless. Anything you might be craving at this point, we can assure you this little beach town absolutely has – guaranteed. Not to mention that Ventura sits in the finest location with wine country, ocean, and farmland all bordering it. In other words, expect only fresh and delicious ingredients.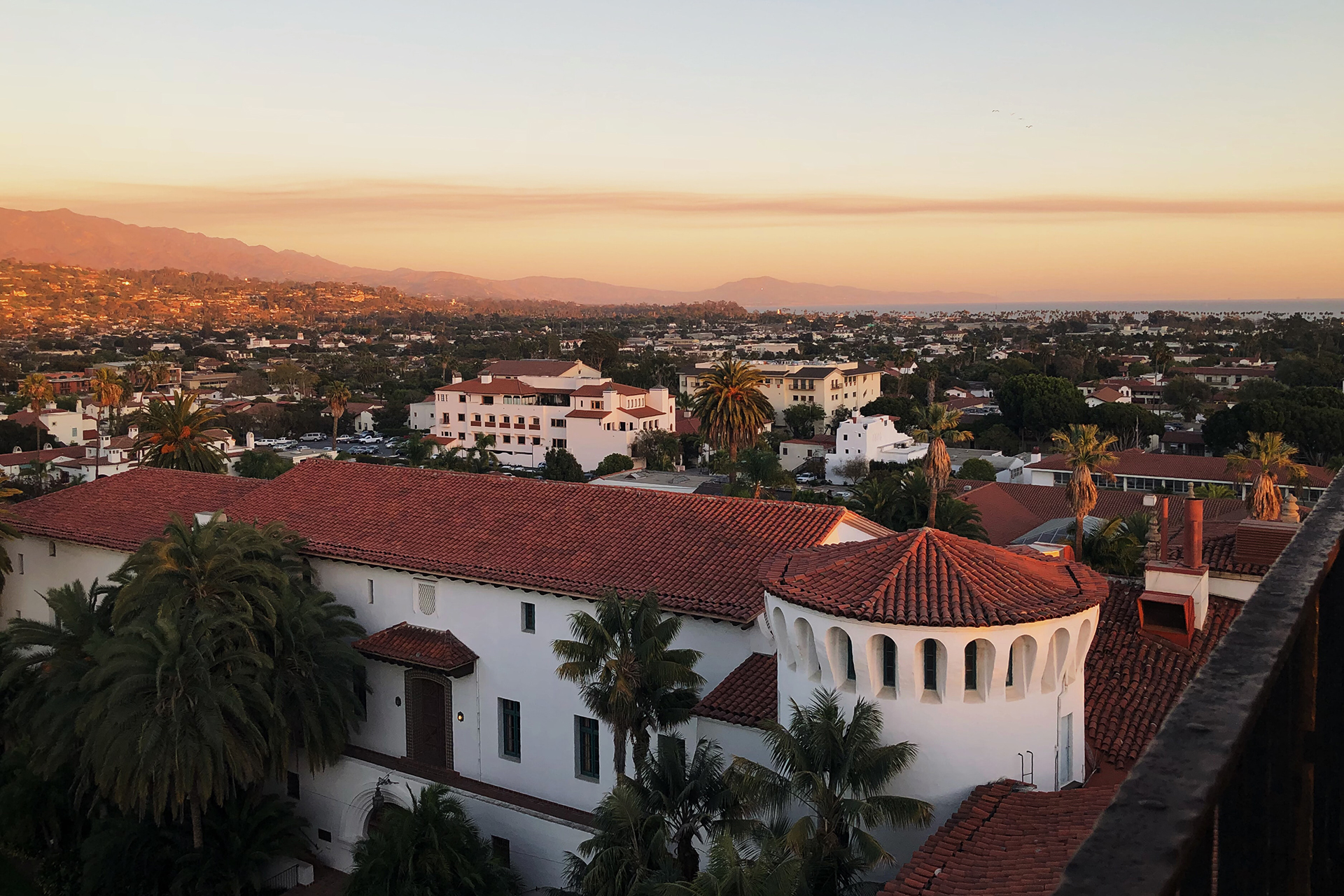 Stop 6: Santa Barbara
A coastal jewel, this is the most consistently spotless town on the tour. Every corner is adorned with perfectly-blooming flowers, mosaic trims, and Spanish influenced architecture. It very much reminds you of the Andalucian white-painted towns mixed with Californian elegance. It is absolutely beautiful and an outright can't miss!
What to see –
State Street serves as a great centerpoint to all the action in Santa Barbara. From here, you'll access the city's main attractions branching off in each direction. While this street will provide you with plenty of shopping, we recommend taking a look at Paseo Nuevo, an open-air mall so exquisitely embellished with Spanish-influenced tiles, you don't need to shop in order to satisfy yourself.
Along the same street, head toward the ocean where Stearns Wharf and the harbor will delight you with varied local shops where you can pick up a keepsake for yourself.
In the other direction, Santa Barbara's mission is one of the most popular amongst the 21 total missions in California. If you have enough time, it's worth seeing.
Where to eat –
Tucked away and slightly underrated, the Santa Barbara Public Market offers a truly particular and savory experience. Enter to come upon a variation of merchants enthusiastically presenting you with samples of locally-crafted food. As a plus, the market screams "Instagram worthy!"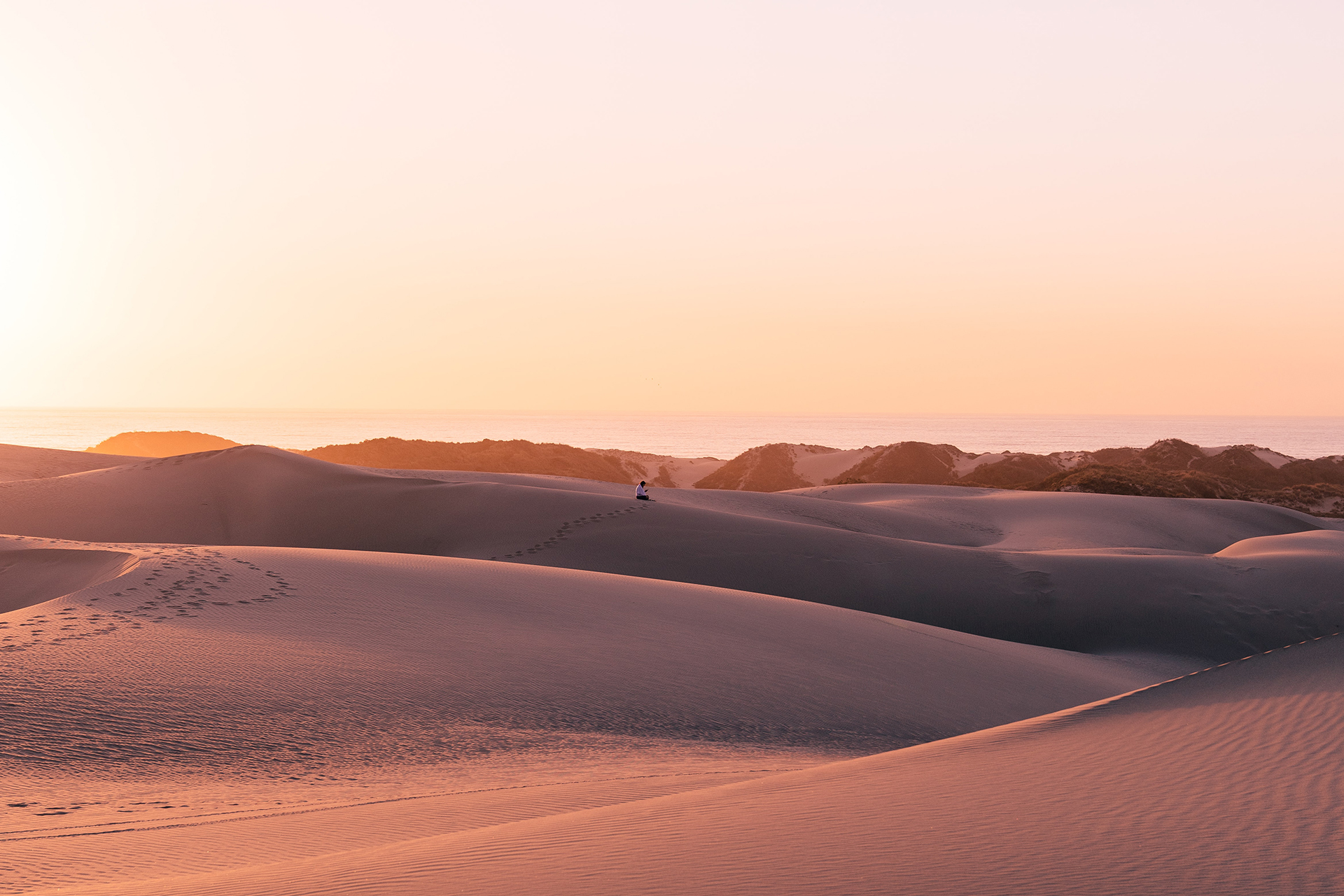 Stop 7: Pismo Beach
Attracting campers year round from all over the state, it's not difficult to see why outdoorsmen worship this place. The picturesque town attracts visitors with breathtaking views and persuades them to stay by offering bucket list adventures.
What to see –
Seek excitement along the sandy stretch of Oceano Dunes while breathing in the overlaying fresh ocean mist. Pure gratification will unfold as you ride a quad ATV over 11 acres of sand dunes while laying eyes on the Pacific Ocean.
Walk along to the end of the narrow pier where you will feel like you've reached the edge of the world. Unlike other ocean panoramic views, this one will enamor you with a completely unobstructed view of the horizon.
Where to eat –
Downtown Pismo is loaded with lively beachfront restaurants ready to serve you their freshest catch of the sea. Bars often entertain guests with live music and provide a casual setting to sit back and take a breather. Ada's is a family-owned fish house and has been beloved by locals for over 30 years for its unparalleled cuisine.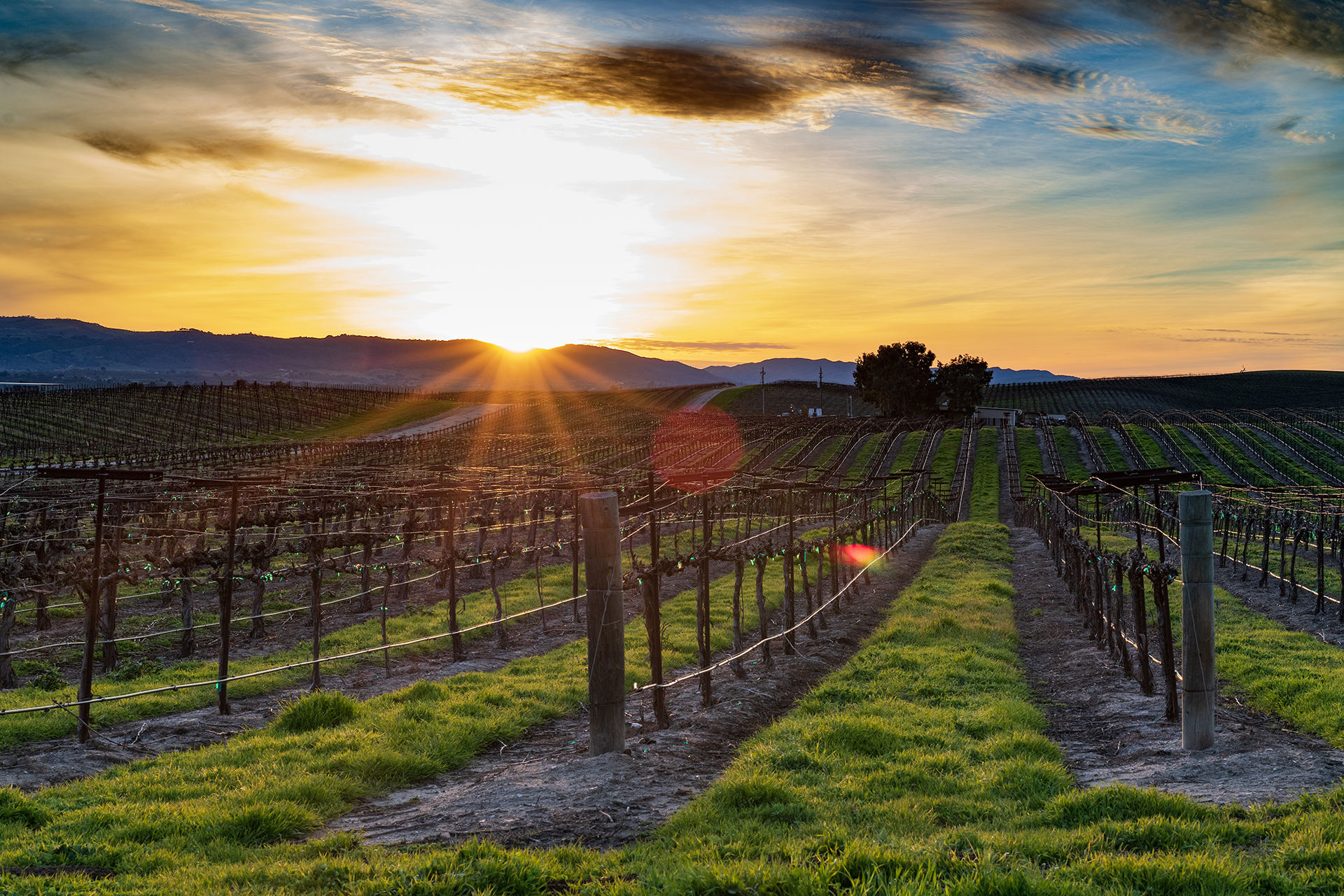 Stop 8: Paso Robles
World class wine tasting lends itself to you in the acclaimed Paso Robles wine country. Some of the best among already high-rated California wines are produced in this area. Choose from an assortment of wineries, each recognized for their distinct grounds.
What to see –
With a mission of yielding exceptional Bordeaux-style blends, Justin vineyards put a magnifying glass on Paso Robles, officially introducing the area in the race for most recognized wine countries. With the amount of knowledge each expert possesses, you will enter as an innocent bystander and leave as a skillful wine sommelier. The vineyard has a collection of tasting packages to choose from including a chocolate and wine pairing, private tour and barrel tasting, and even a cave tour experience.
Where to eat –
An impressive wine scene can only be coupled with superb fine dining, which is precisely the case in Paso. Formerly known as Bistro Laurent, BL Brasserie delivers a relaxing and stylish setting with French flair. The restaurant is only open in the evening, but it's well worth the wait. Expect local ingredients accompanied by both local and French wines.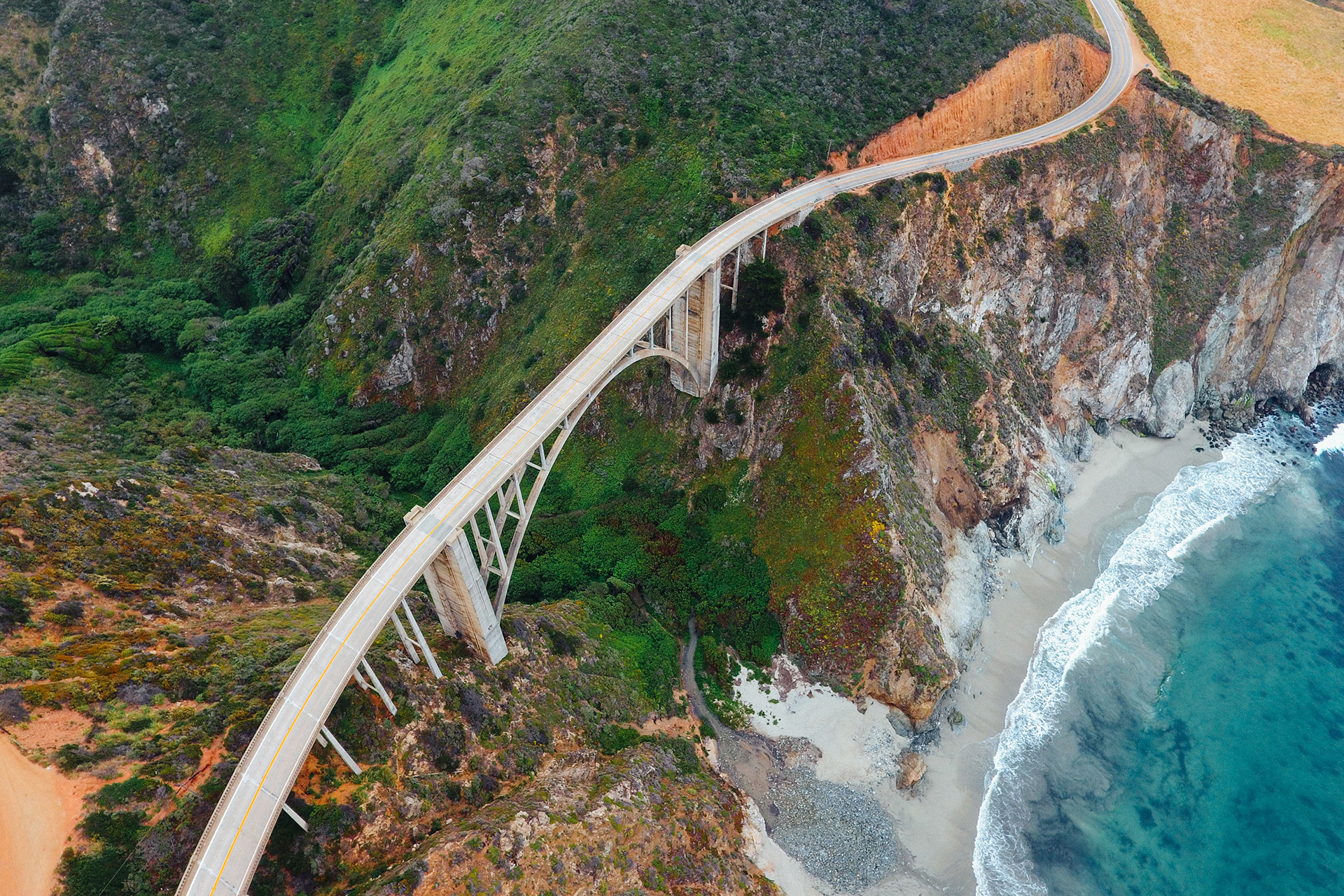 Stop 9: Big Sur/Monterey
A simple, 2-lane route will guide you next to a stretch of rugged terrain beaches, as if you had escaped to another place entirely. Rock formations extend over the foamy shores, giving the waves vigorous life. Trees growing atop of solid stone will have you asking how they grew there. Nature enthusiasts are mind blown at the beauty that surrounds these places.
What to see –
Make your way up the winding road to Bixby Bridge. If you're a fan of bridges, you'll love the sight, and no trip to this location is complete without taking a pause to admire it. Photographers will genuinely appreciate the setting, since you can take images from a variety of perspectives and they'll all turn out phenomenal. Just below you'll find a petite beach usually found empty, granting a splendid private experience.
Where to eat –
You'll come across numerous fine-dining establishments along this part of the coast. Post Ranch Inn sits right on the edge of the coastline offering only the best views to its guest. Enjoy a buffet-style gourmet breakfast featuring seasonal fruits and berries, smoked salmon, unique jams and more. If you're headed there in time for lunch you'll be served an exquisite 3-course menu, with an additional course presented for dinner.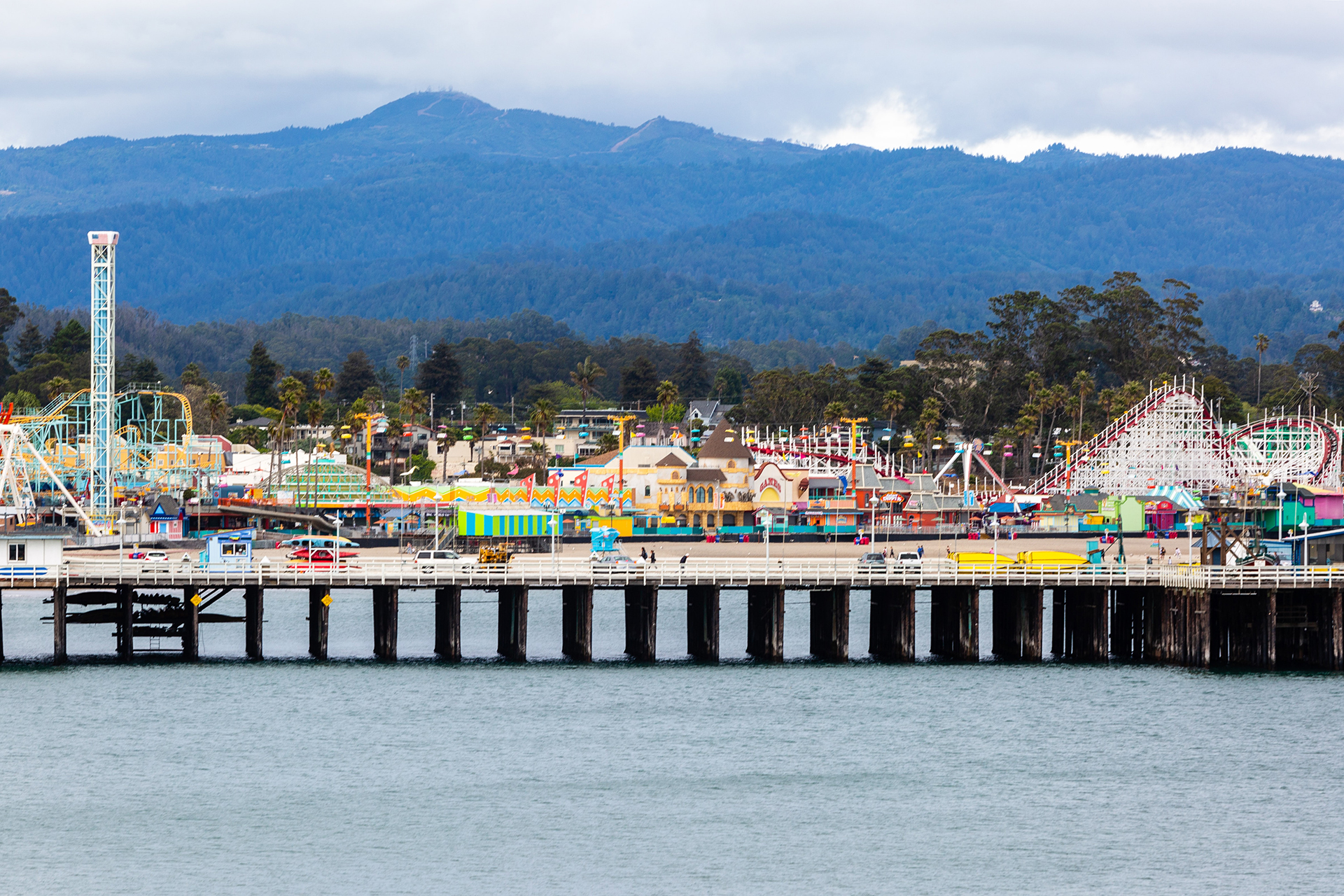 Stop 10: Santa Cruz
This curious little beach town offers you both a laid-back, chill, surfer kind-of-vibe along with striking natural scenery, illuminating the feeling this town brings to the locals. Although you might not need the whole day, we suggest giving yourself at least 2 to 3 hours to take a look at this extraordinary place.
What to see –
Amid the range of demographics are a great deal of college students, who often swear by this town. Rightfully so, the local university is thought by many to be the most beautiful between all Universities of California. Lecture halls are located in the middle of the forest and can sometimes resemble cabins in the woods.
Get lost in nature as you traverse unimaginable redwoods off the coast in Santa Cruz. These 250-foot-tall giants will make you feel as if you were a tiny ant crawling along what seems to be an endless forest.
The Boardwalk downtown will be a complete change in pace. Enjoy several carnival-like games, including mini, cute gondolas that will take you overhead the majority of the boardwalk. You'll even be surprised by the length of the wooden roller coaster situated there.
Where to eat –
We'll let you in on a little secret. Mary Ann's ice cream is the most incredible ice cream you will ever try. Trust us when we tell you that you'll want to take buckets of it home with you. In fact, think about buying a mini freezer just for this moment. That's how good it is! We promise, you won't be sorry.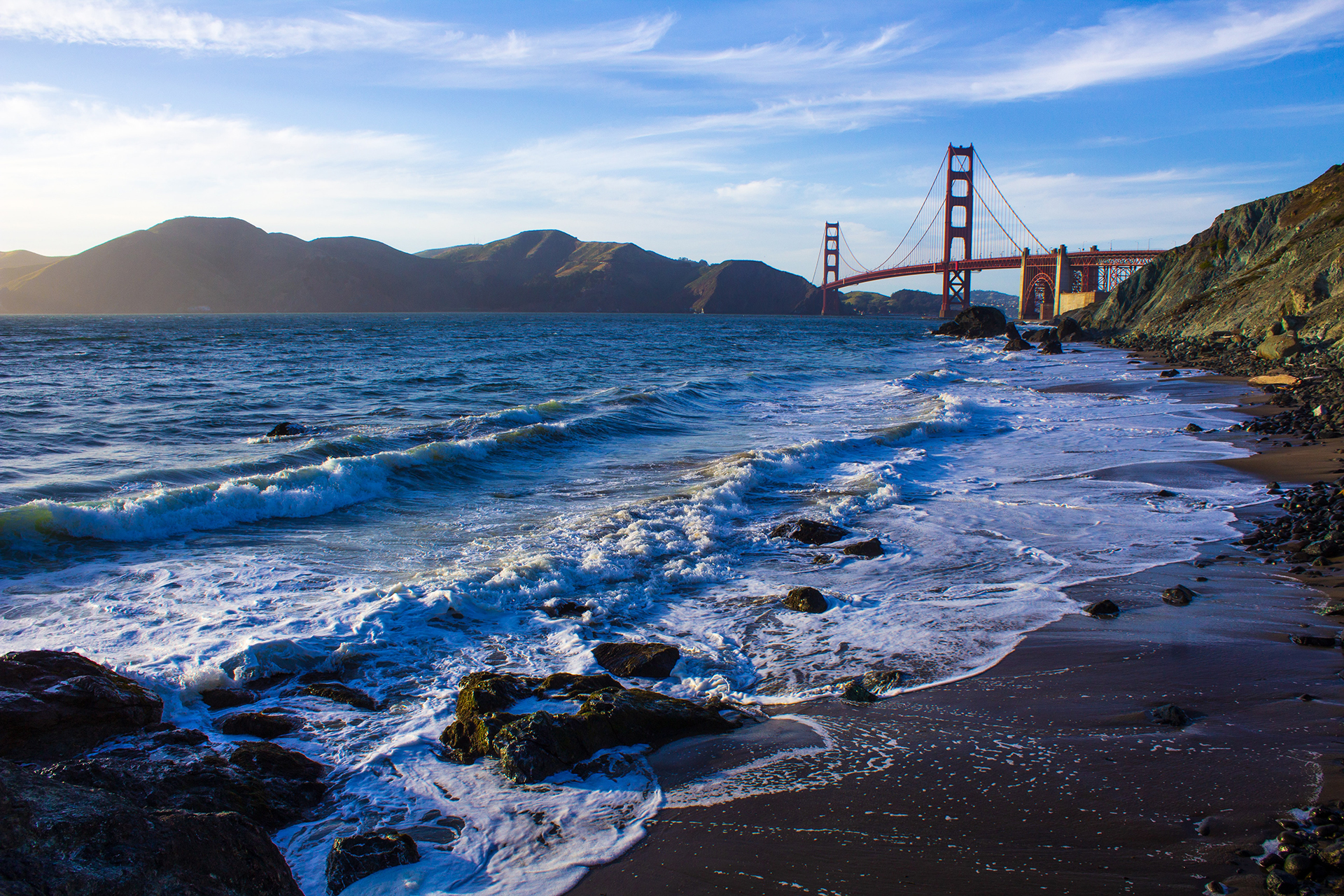 Stop 11: San Francisco
Perched up on the rolling hills of dreamy San Francisco, you'll overlook a gorgeous view from every inch of this treasured city. Walking along the streets will make you feel as if you were in a toy store, with impeccably-maintained eclectic homes together with trolleys and cable cars bopping around. An endless tourist's playground, we're suggesting a few of the many possibilities presented here.
What to see –
You cannot visit this city and not see the most famous bridge worldwide: the Golden Gate Bridge. Catch a view of San Francisco's symbol from every angle, whether it be walking/driving through it, checking it from the west side at Baker Beach or east side at Crissy Field. We believe the best view is seen overhead from the Golden Gate View Point, across the bridge on the northern end.
Head over to Fisherman's Wharf, a waterfront marketplace home to Pier 39. This area shelters playful sea lions all year, where you can observe them as they interact with one another.
Between all the recognized movie and TV spots you're sure to come across, we hope you'll find your way to Alamo Square where you'll notice the Painted Ladies highlighted in front of a magnificent backdrop.
Where to eat –
Fisherman's Wharf features probably the best clam chowder you'll have tasted on the western United States coast. Nonetheless, if that's not your style, there's plenty of delectable options that will satisfy any taste.
For dessert, check out Ghirardelli Square, honored establishment and chocolate fantasyland. Pick up a tempting Ghirardelli classic sundae which will give your taste buds a rippling effect of pure bliss.