GRANT BIXBY'S NHHS SCHOLARSHIP
Posted by Villa Real Estate on Thursday, August 6, 2015 at 9:00 PM
By Villa Real Estate / August 6, 2015
Comment
(Pictured above from left to right: Lila McElroy, Devin Sandoval, Grant Bixby)
Grant Bixby is only one of many Villa Real Estate agents who support various local charities and community organizations. For the fifth year, Grant has awarded his Bixby Residential Newport Harbor High School Media Scholarships in Film, Journalism and Photography. Congratulations to the winners!
This year's winners include...
1st Prize Film - An Unlimited Hero by Abbey Pickett
1ST PRIZE JOURNALISM - DIVORCE FROM A CHILD'S PERSPECTIVE BY LILA MCELROY
Lila's entry follows…
Divorce From a Child's Perspective
It is normal to think that children with divorced parents had time to prepare for the inevitable misfortune, but this is not always the case. When my parents told me they were taking (what I thought was going to be) a short time off, I thought they were kidding. Sadly, the situation was far from funny.
As I go through this, I hear the same thing over and over again–'there is no right way to react to this' and 'whatever you're feeling is natural.' These sentences just make me angrier and cause me to want to be left alone. But I have to admit: they are right. Whether you throw things, cry, or just go to sleep, let it happen and let your emotions leave your system. What I have noticed most about my close friends, who have gone through this as well, is that most people do not like to preach about their family struggles. According to The New York Times, about half of all kids from divorced families agreed that they had a harder childhood than most people. Half of the children in North America will see their parents go through a divorce, and will all be affected one way or another. Many kids that experience this keep all their emotions suppressed; I, unfortunately, do the same thing.
Keeping the feelings and thoughts in is the worst way to handle this, but is also what happens most of the time. In order to prevent these emotions from eating you alive, you should find a way to express them. It does not always have to be discussing these problems, because there are always other options. Use your imagination and be creative. If you like to draw, write, sing, or anything else you can think of, just do it. Release those feelings and to keep yourself from imploding with whatever you're holding on to inside.
No matter what happens between parents, every child needs to know that they cannot blame themselves. This happens way too often in these situations. I always think to myself 'what could I have done to prevent all this from happening?' Sadly, there is nothing you can really do. This is between two adults that need to figure out, for themselves, what needs to be done in order to fix the situation with as little damage as possible.
I understand that all families are different and I cannot speak for all of them. But, I do understand how this can make a teenager feel. Some children see the split coming, and hope for it because they know it will make everything better. Others are blindsided and it causes their lives to crumble. No matter what the situation is, it can add on to a teen's already stressful life. Every kid just needs to find someone, or something, that can get him or her through this rough time. Whether it's a sibling, a friend, or a form of expression, there's always something that will keep the child from slipping into sadness.
No child wants to be put in the middle of a divorce, but these things happen. I think people should try to make the best of the situation. Understand that no one is trying to hurt you, and parents need to look out for themselves, too. Take it day by day and find something important to focus on, such as schoolwork. Finally, always remember to give your parents a break, because seeing you cry hurts them more than you could ever know.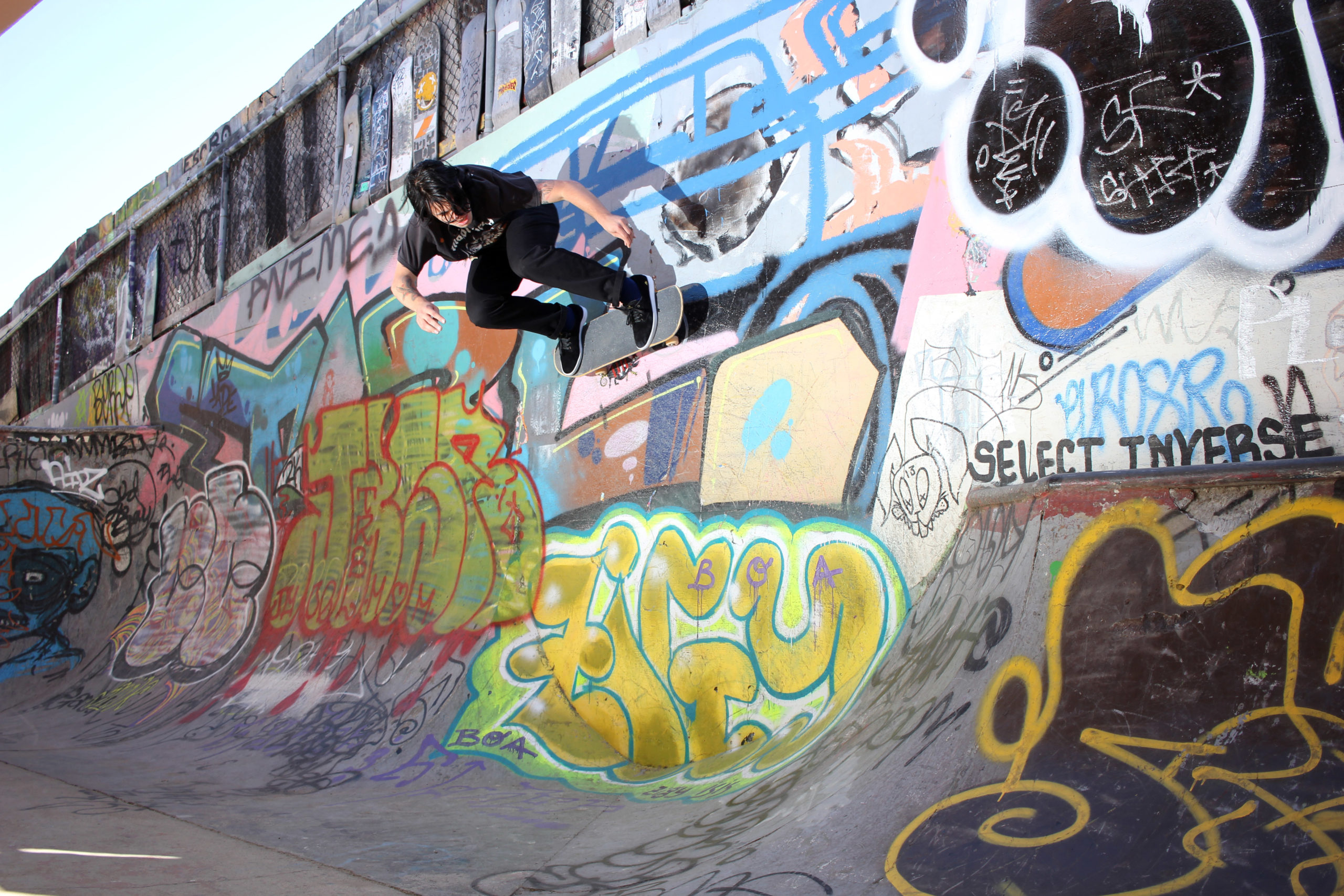 1ST PRIZE PHOTOGRAPHY - TYLER SKATING BY DEVIN SANDOVAL