Neighborhood Knowledge: AJ Olson Whitfield
Posted by Villa Real Estate on Tuesday, March 13, 2018 at 9:00 PM
By Villa Real Estate / March 13, 2018
Comment
As a Newport Beach native who is now raising her family in Eastside Costa Mesa, AJ Olson Whitfield has extensive knowledge of the community she calls home. AJ specializes in helping clients buy and sell homes in Eastside Costa Mesa, Newport Heights and Cliff Haven, and over the last few years, has also custom built two homes in the neighborhood, acting as the designer and project manager.
We recently asked AJ to share some of her favorite things about Eastside Costa Mesa, along with remodeling and decorating tips for homeowners.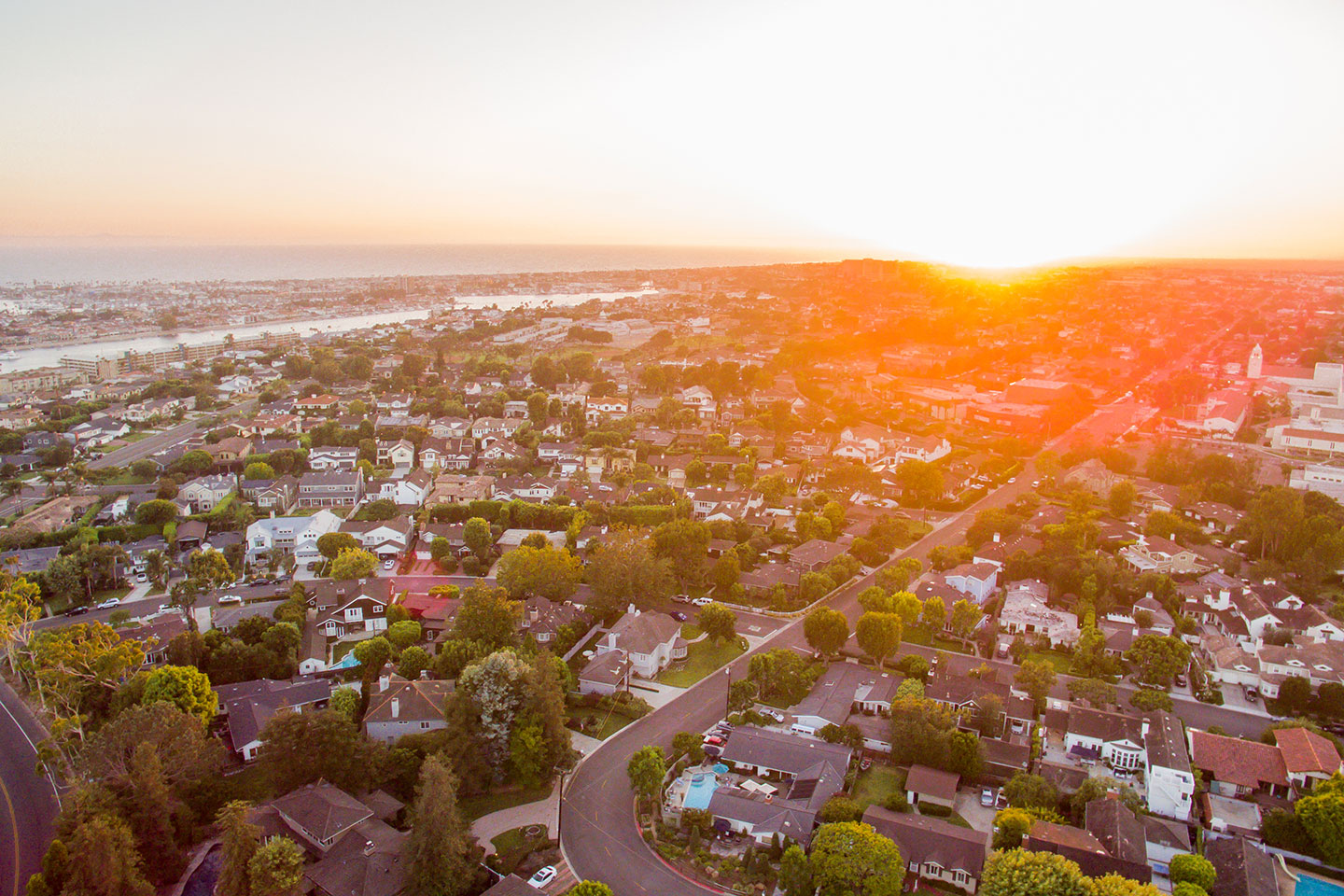 As a local resident, what is your favorite part of living in Eastside Costa Mesa?
As a resident, I love the ability to walk to dinner, coffee, parks, shops, the grocery store, ride bikes to the beach, and more. As a realtor and homeowner, I love the potential home value this neighborhood has achieved and will continue to do so. There are so many opportunities to build new, or put your own spin on a home and completely change the dynamics of the street. This community is redefining itself and if home shoppers are willing to recognize that and put some effort in, there is the potential for great returns in home value.
What are your favorite restaurants or other hidden gems in the area?
Eat Chow on 18th Street is an all-time favorite for any meal, plus I can walk there which is an added bonus.
Almond Surfboards is one of my favorite local shops. Can I surf? No, I'm awful, but the clothes are great and the boards are beautiful. I am also super excited about a new store that will be opening next to Almond this spring called McGee & Co by Studio McGee. I love small design shops and if you are looking for home inspiration this is going to be the place.
You have a keen eye not just for interior design, but décor. What are your top tips for decorating, and what are your favorite places to shop for furnishings and décor?
Don't be in a rush to get it all done. When it comes to those final pieces of décor, items with meaning will make the greatest impact to those entering your home. That said, when I'm getting a house ready for sale, there isn't time for that, so here are a few tips for getting their faster.
Less is more – people tend not to notice things that are missing as much as they do feeling overcrowded.
Fresh flowers – fastest way to give a home that finished look without making any permanent decisions.
Mix your metals/mediums – Don't be afraid to add a gold or natural wood vase in a mainly grey palette. It is the same with adding textures. It gives interest and a visual break. Also, metallics and woods are still fairly neutral, so you can add these design elements without having to commit to a color.
Add an indoor plant. I am 100% on board with the fiddle leaf fig tree trend. I have even managed to keep my own alive for over 8 months, which is a feat for me. You can get them at almost any nursery, but Home Depot has the largest and best prices I have seen. Just stick it in the Rogers Garden pot and none will be the wiser.
OPT on 17th Street has a great selection of reasonably priced odds and ends from beautiful pots/vases, shelf décor items, beautiful faux flowers to pillows (They also have cute clothes so… two birds, one stone?) Actually, you can pretty much conquer life in that shopping center and I go there almost once a day, which is a problem because Sidecar Doughnuts are just too good.
Fleur de Lys, also on 17th Street, is another personal favorite.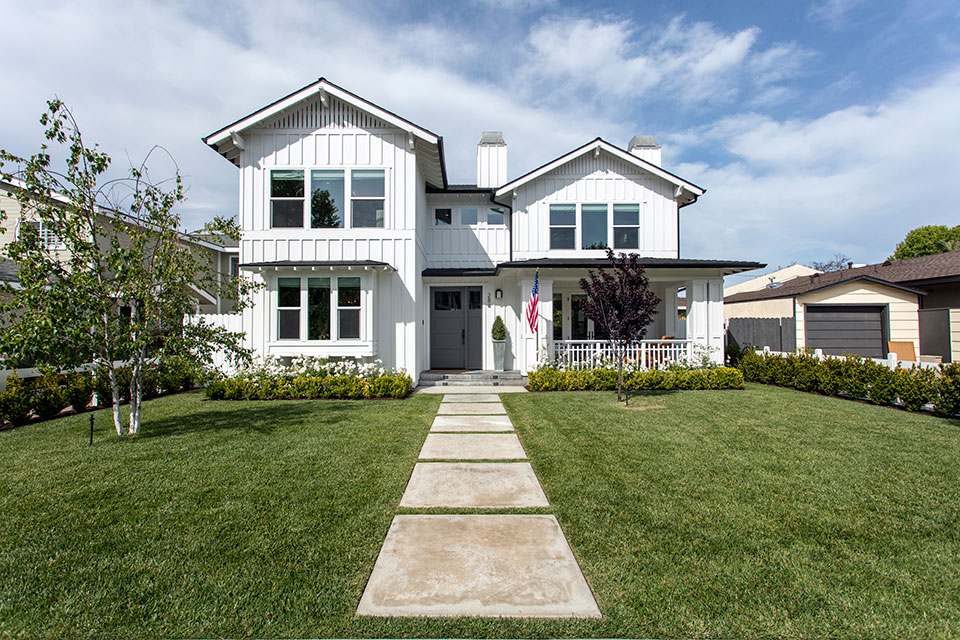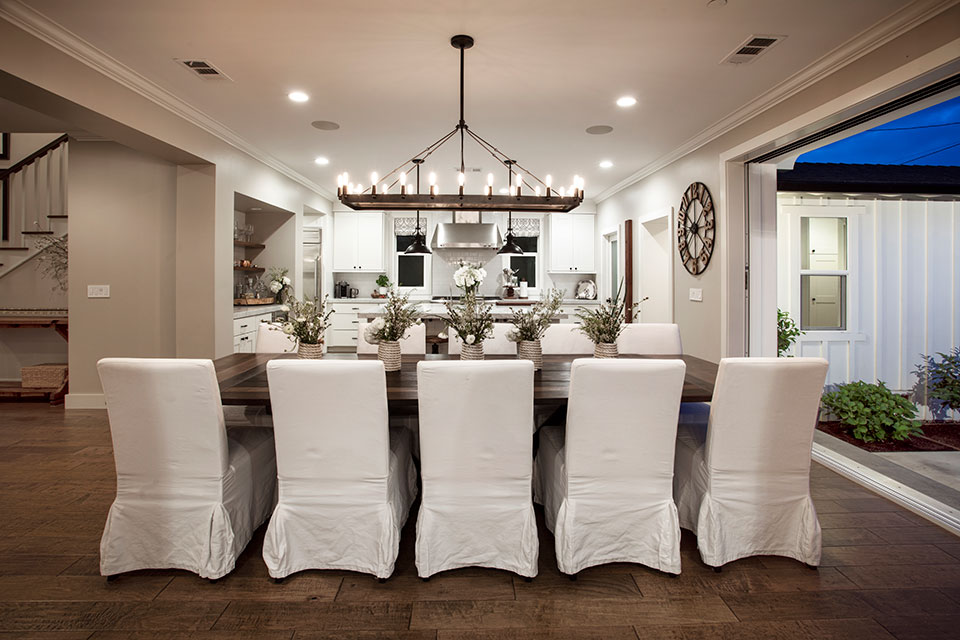 As someone who has custom built (and remodeled) numerous homes in the community, what is your advice for local homeowners who want to update the look of their homes without doing a complete remodel?
Start outside. This is your home's first impression. It may not always be the most exciting place to spend your money but if you are looking for a return, curb appeal is what gets them in the door.
Paint can transform a property, but you need to pick the right color. Always get color samples and try it out. If you don't want to paint the samples directly on your home, get some siding and paint large samples. Take them to each corner of your home at different times of day to be sure you have it right. Then, if you don't already have one and it is in your budget, plant a tree… not a tiny city tree but an actual tree. Ever wonder why some neighborhoods just have that amazing Father of the Bride home quality? Next time, look again and you will notice, the homes have beautiful trees.
Once you make it inside the home, paint is once again your friend. Budget for painting everything and then pull back as needed.
Ultimately it all comes down to budget, the property itself and your goals. If I had to put an order of importance it would be: curb appeal, paint, update the kitchen, the master bathroom, master bedroom, the living space, then the rest of the home from there. If you'd like to make it easier on yourself, just give me call and we can go through it together.

Contact AJ:
AJ Olson Whitfield
949 433 8989
[email protected]