Take a Dream Vacation to Australia
Posted by Villa Real Estate on Tuesday, December 10, 2019 at 8:00 PM
By Villa Real Estate / December 10, 2019
Comment
Unwavering adventure awaits you with the ultimate getaway to the country/continent of Australia. As can be expected, a large piece of land mass tends to come along with fantastic amounts of diversity, and well, Australia is no exception. That is why this increasingly popular destination has entered every traveler's bucket list. Visitors arrive with the hope to experience uninterrupted marvel and splendor, which is exactly what you can be sure to encounter here.
Composed with contrasting habitats such as those found at the Great Barrier Reef, the Outback, and the Wet Tropics, all sorts of wildlife and breathtaking nature views will surround you on a daily basis. As if that weren't enough, iconic cities inspire the feeling of pure fascination.
You can spend a lifetime in Australia and you still won't see everything this place has to offer. So, before you strain yourself trying to make a list of musts, benefit from our hardship and view the one below for a good starting point!
WHAT TO SEE
Sydney
– Along with the emblematic and top tourist attraction, the Opera House, Sydney has many hidden gems to offer the curious vacationer.
Blue Bar on 36
will present you with a stunning outlook of the recognized harbor, best seen at sunset for a captivating view from the heights.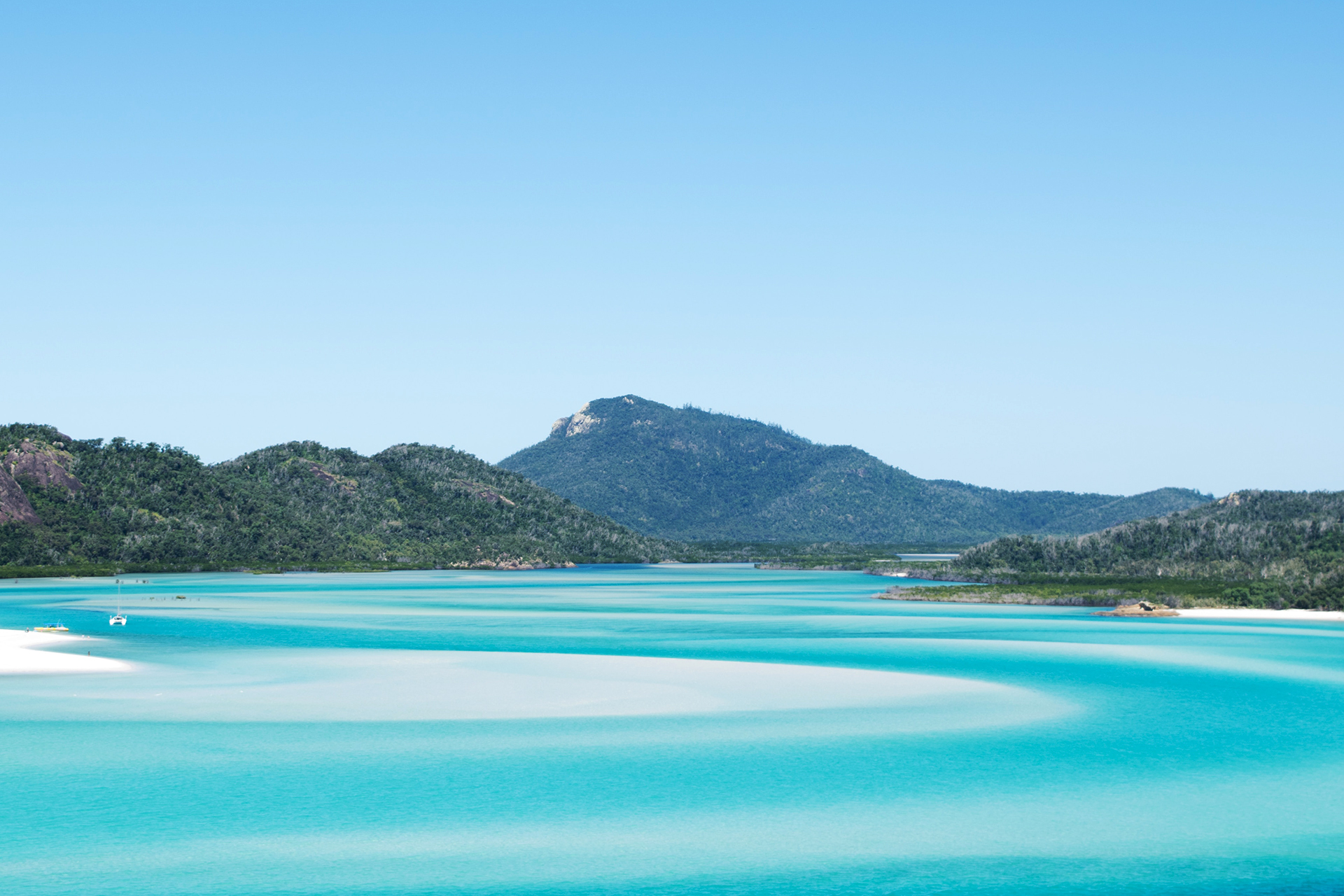 Whitsunday Islands – This incredible region is home to 74 islands, and this sight is one you cannot miss! White beaches and turquoise-colored waters intertwining might just be the highlight of your trip. As an added plus, it is located at the heart of the Great Barrier Reef, allowing you access to all kinds of bucket-list activities.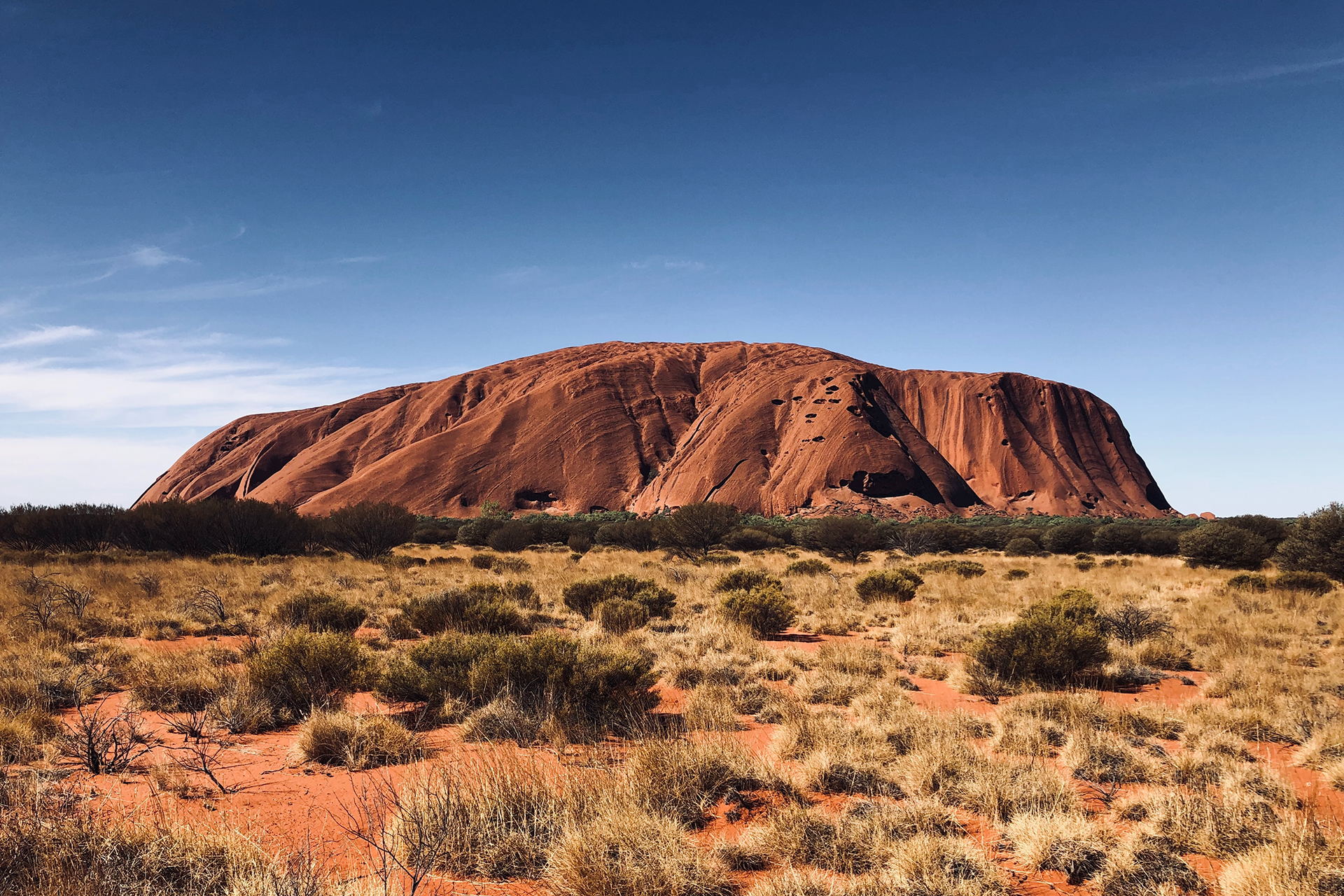 Uluru – Inland, discover the "Red Centre", home to Uluru-Kata Tjuta National Park. This sacred indigenous site is complete with stunning desert views consisting of red sands and rugged terrain throughout. Travel back in time and enrich yourself with the culture of an ancient civilization that once inhabited this land.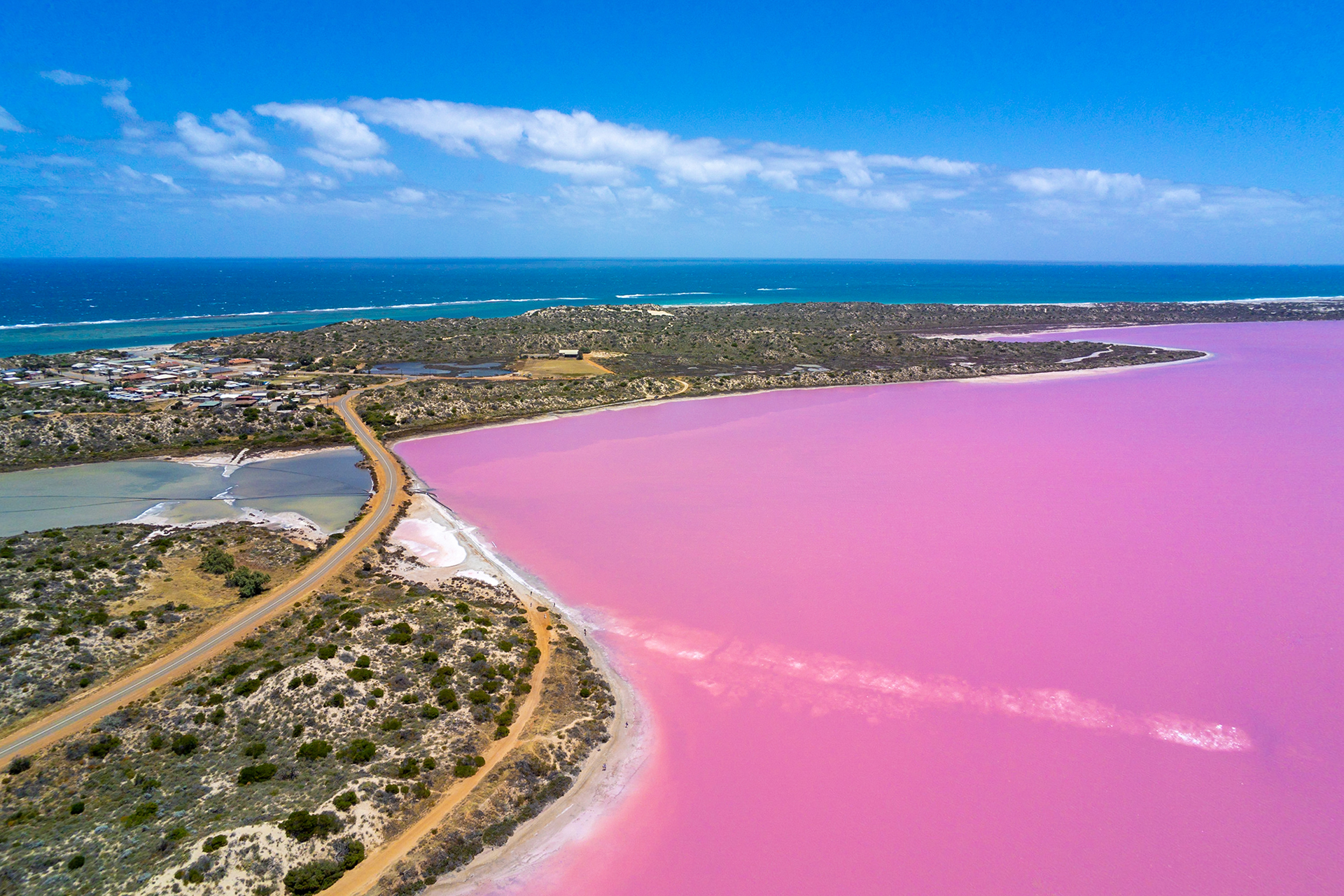 Lake Hillier – Brace yourself for a view so extraordinary, it'll make you feel as if you were on the other side of the galaxy. The lake gained its fame with its pink-colored waters, brought to life with a unique kind of algae residing inside. You will find nothing else like it, so be sure to add this stop to your itinerary!
WHEN TO VISIT
Being that Australia is the 6th largest country in the world, temperatures will vary depending on what regions you'll visit during your trip. Northern territory has dry and relatively warm winters. However, summer months are aggressively hot with heavy rainfall to match. At the lower extreme, you'll find cool winters as well as pleasant summers with temperatures generally ranging in the 70s.
A great rule of thumb is to plan your trip for Fall or Spring to avoid both bad weather and excessive crowds. Also, keep in mind that Australia's seasons are opposite to ours in the United States, due to its location in the southern hemisphere.
WHERE TO STAY
Sydney dominates the luxury scene. There are dozens of beautiful hotels you can check into which will exceed the highest of your expectations. But one thing is sure; Whether you're about to set eyes on the glistening harbor, scenic beaches topped with perfectly tanned bodies, or the picturesque skyline, you need a room with an unobstructed view to take it all in. The Darling is a boutique hotel that profoundly reflects what Sydney is all about: luxury, style, and entertainment, and is complemented by the most incredible views.
THINGS TO REMEMBER
Australia is a magnificent country. That being said, it is massive. There's a lot to see, and it's easy to overwhelm your itinerary. Leave some space for spontaneous adventures or to just relax and soak up the sun!
Happy vacationing!