Timeless Designs That Outlive Trends
Posted by Villa Real Estate on Tuesday, January 2, 2018 at 8:00 PM
By Villa Real Estate / January 2, 2018
Comment
Featured Image: 408 Seville Ave, Newport Beach. Listed by Kim Bibb.
We write a lot about home design and decor trends with the hope of helping you make your home your own. And every year, we like to start the year off with a list of some trends to look out for (this year's list is coming soon!). Constantly, these trends are changing and being retired to make way for the latest, greatest trends. And it's easy to get dizzy trying to follow all of the trends. Realtor.com has put together a list of what trends they expect will retire this year: 10 Tired Interior Design Trends.
Sometimes, it's best to just keep it simple with classic, elegant, timeless designs. That is what we are aiming for with this post: to provide with you a simple guide for design that your home can use as a timeless, elegant canvas to express your home's style and your family's personality.
Here are 7 home design elements that have stood the test of time:
White Kitchens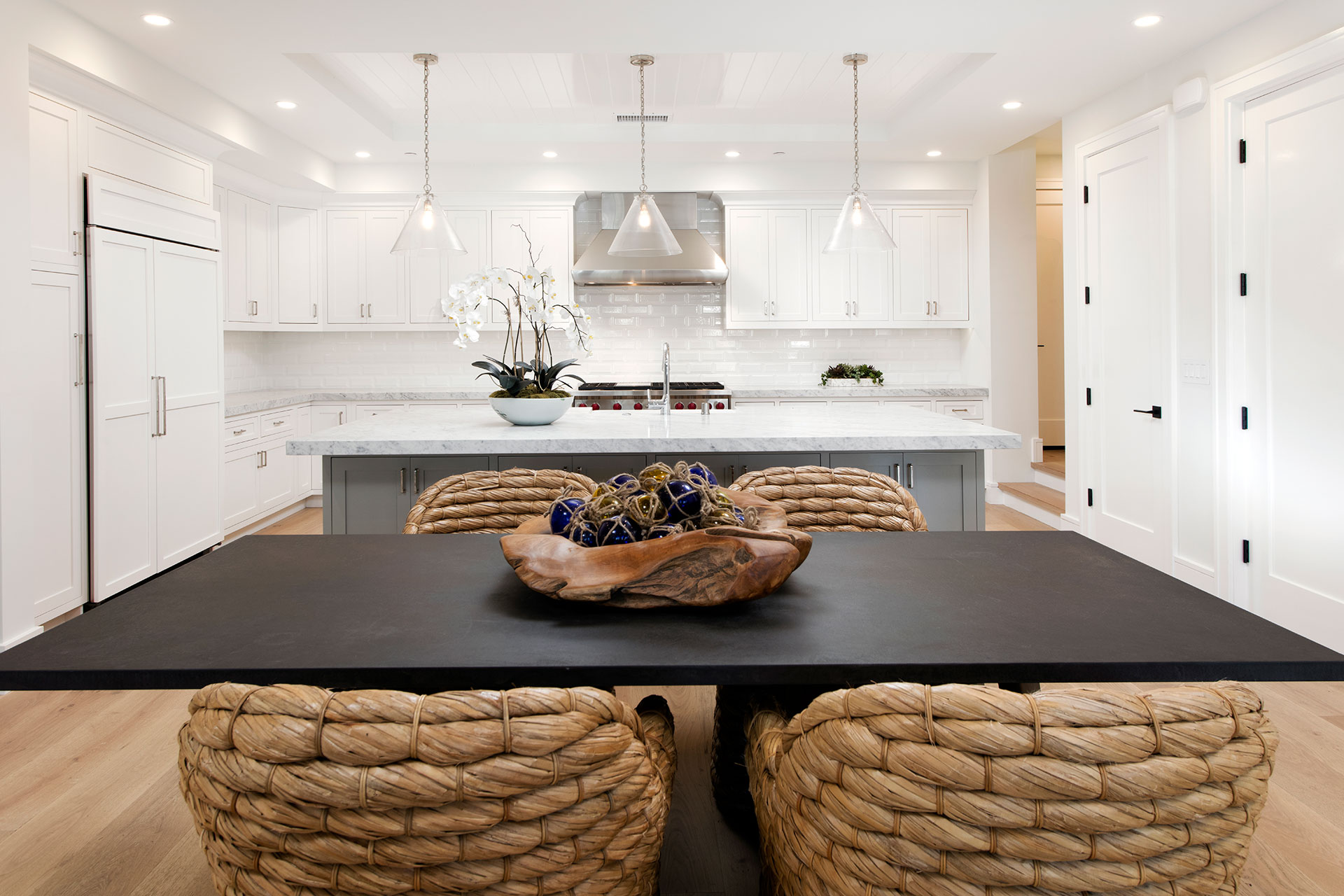 Whether the kitchen is outfitted with traditional details or sleek, modern accents, with brushed nickel, bronze, or brass accents, a white kitchen will stand the test of time. Add in a classic white marble countertop, and you have yourself a winning formula. And place the finishing touch with a pop of your favorite color for some personality. Photo: 2149 East Ocean Blvd, Newport Beach. Listed by Kim Bibb.
Black and White
While color trends come and go, sometimes as quickly as the seasons, black and white remains a constant classic combination. This duo embodies classic, timeless elegance. And as in fashion, this high-contrast combination creates drama in any space.
Vintage Pieces
Another design rule that is sure to remain true? Every room in your home can use a unique vintage piece. Even in newly-decorated spaces, a distressed or worn piece can create a curated, designer look.
Built-in Shelving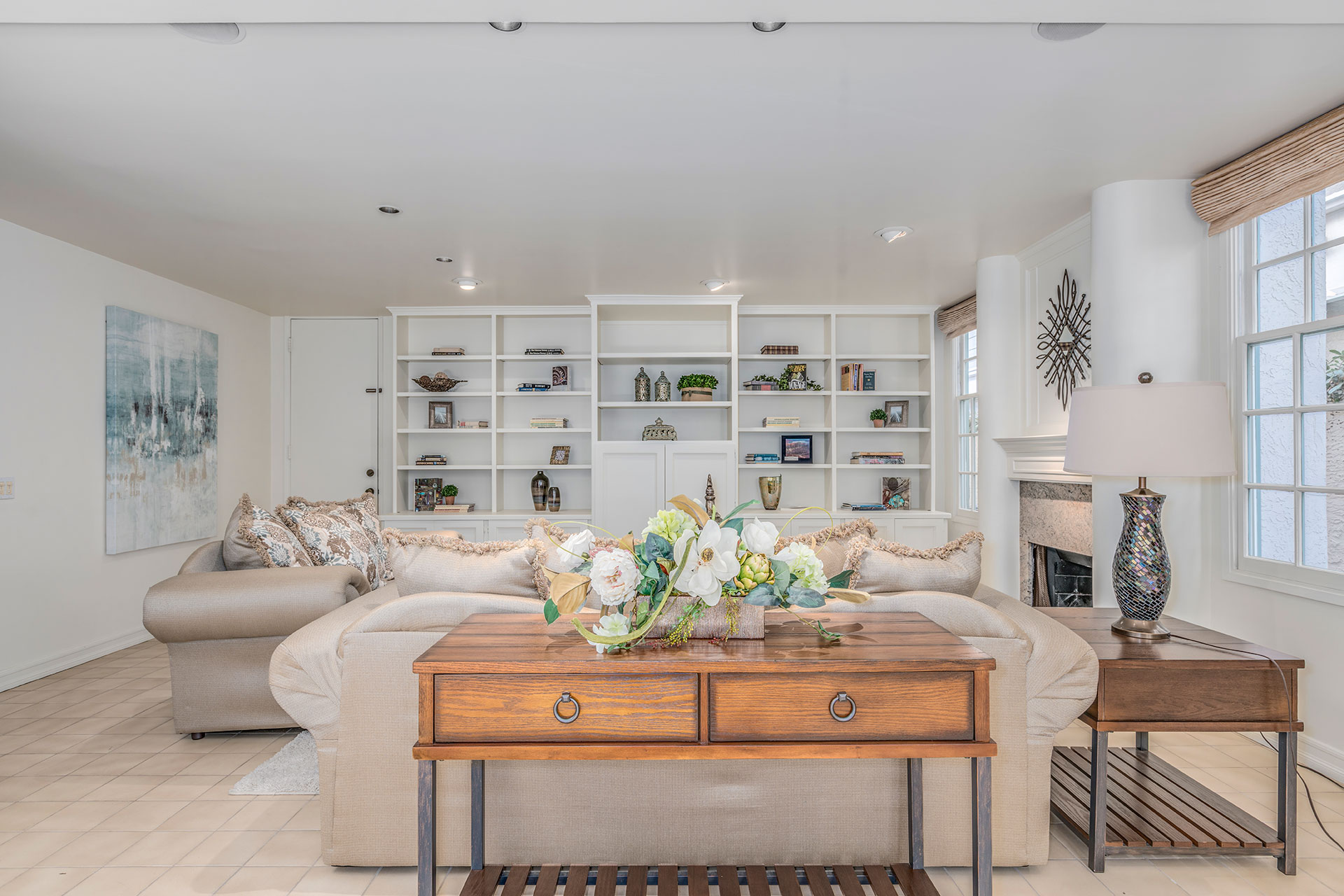 Built-in storage in your home offers utility without extra furniture, and can be a huge selling point should you ever decide to move. One example of this would be having built-in bookshelves to add the romantic feel of a classic in-home library, while also offering the flexibility to use the space for decor pieces. Photo: 222 Via Koron, Newport Beach. Listed by Jon Flagg.
A Bold Front Door
A house with curb appeal is always in style. An easy way to add a bundle of charm? A boldly-colored front door. Choose a shade that contrasts and compliments the main color of your house, and you can have this project completed in a weekend.
Gallery Walls
Whether filled with family photos or original artwork, large-scale prints or small pieces, bold hues or black and white, a well-played gallery wall is a great design choice. You can always switch out what exactly is in the gallery and the style of frames. But art and family are always in style and a gallery wall is a great way to showcase both.
Metallics
While the metal of the season may change—from brass to gold to silver to copper to rose gold and back again—the shine that metallics offer never goes out of style. The key to making this choice timeless is to not overdo it and use the metallics as mainly an accent.
The key to finding ways to create that timeless look is to look back over the years, past the trends, to see what has stood. What elements are still going strong with the same general design or concept? Those things can be your hidden gems, the secrets to your home's personal, elegant style.
In the end, all that matters is what makes your home feel like home.
Related links:
HGTV: 20 Design Trends That Never Go Out of Style